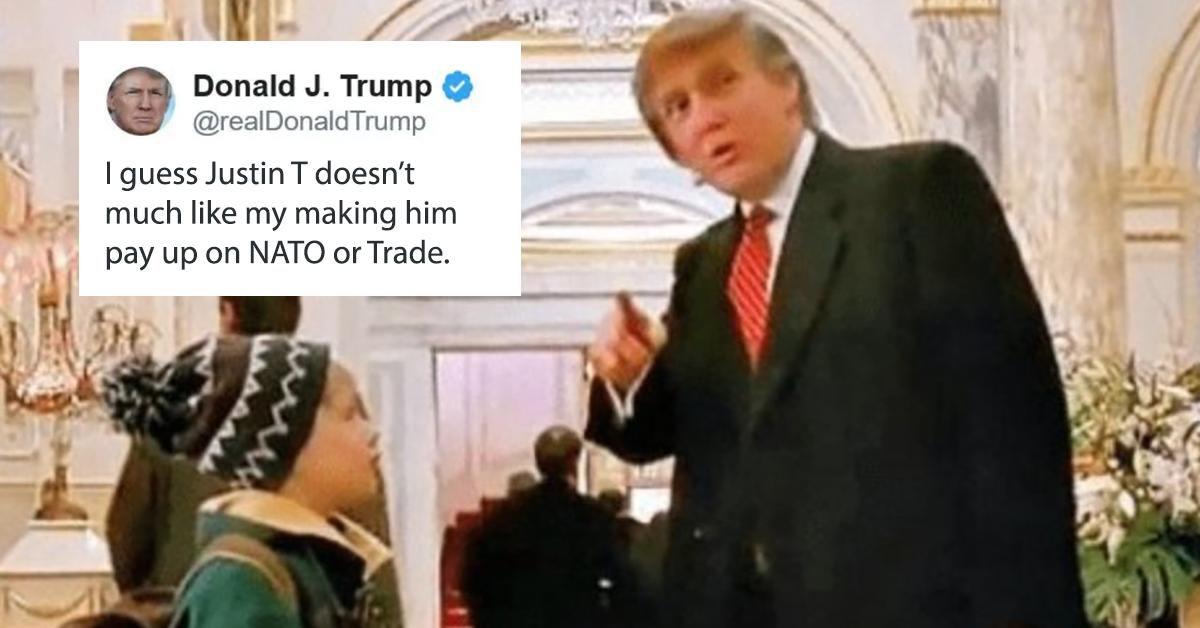 Trump was cut out of 'Home Alone 2' on Canadian TV and he isn't happy
By Mark Pygas

Dec. 27 2019, Updated 7:53 a.m. ET
President Donald Trump's cameo in Home Alone 2: Lost in New York was cut out of a version of the film broadcast by Canadian public TV over the holidays. And as you can probably imagine, fans of Trump aren't exactly happy with the revelation. 
Article continues below advertisement
Donald Trump Jr. took to Twitter to share an article by the conservative news outlet BPR, which labeled the move as "pathetic." They went on to say that CBC had "demonstrated its own left-wing bias."
"If you believe that virulent left-wing media bias only plagues the United States, you may be wrong," the article states.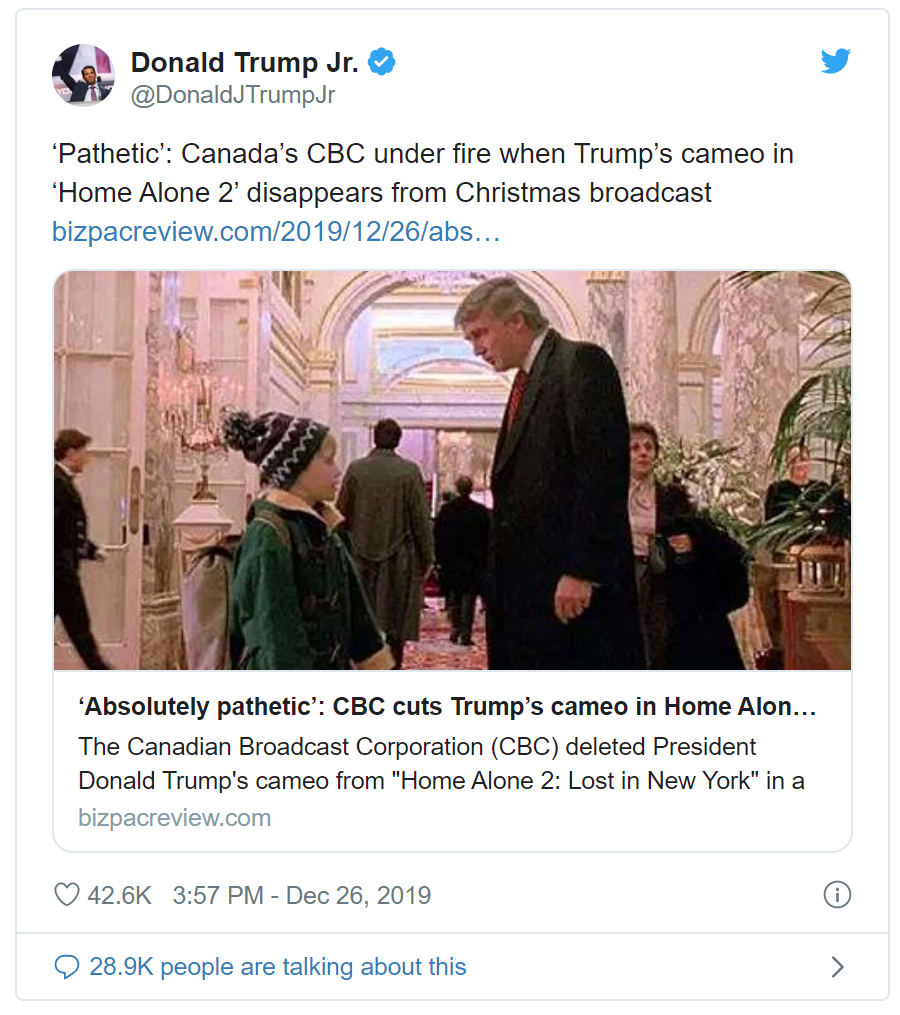 Article continues below advertisement
The article included tweets by equally annoyed supporters of President Trump. 
"CBC TV in Canada has cut Donald Trump's Home Alone 2 cameo out of their broadcast," one user wrote. "They're so triggered by him that they had to edit him out of the film. Absolutely pathetic."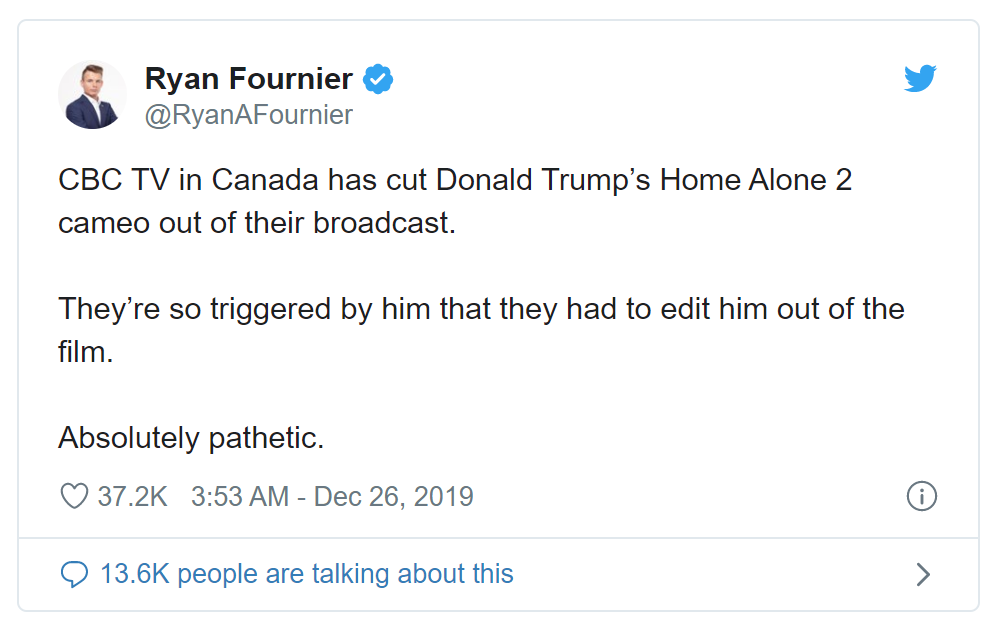 Article continues below advertisement
While another added: "Canadian government funded TV channel is so triggered that they cut the [Donald Trump] Cameo from Home Alone 2 while airing it over Christmas.  I bet "two faced" Trudeau made the call directly to the  CBC and demanded they cut the scene. Or maybe just black it out."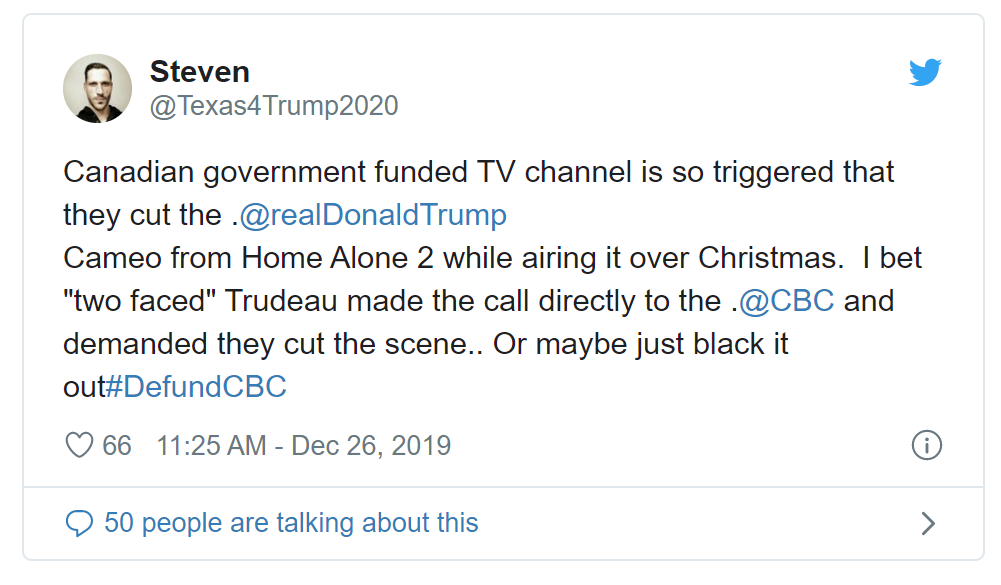 Article continues below advertisement
Even President Donald Trump got involved, appearing to accuse Canadian Prime Minister Justin Trudeau of being involved in the decision. "I guess Justin T doesn't much like my making him pay up on NATO or Trade," President Trump added.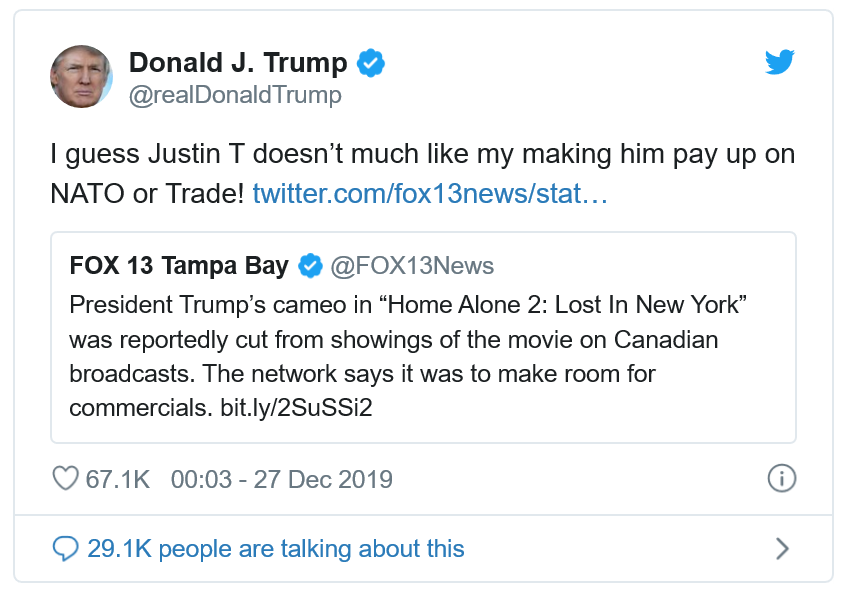 Article continues below advertisement
In a further tweet, he went on to add: "The movie will never be the same! (just kidding)."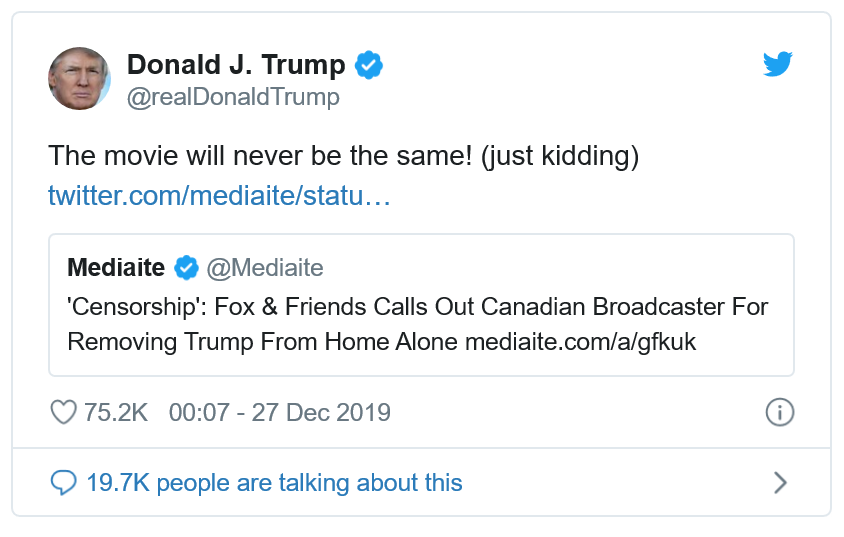 The problem? CBC made the decision to cut the cameo all the way back in 2014. In a statement to CNN, CBC explained:
"As is often the case with feature films adapted for television, 'Home Alone 2' was edited for time. The scene with Donald Trump was one of several that were cut from the movie as none of them were integral to the plot. These edits were done in 2014 when we first acquired the film and before Mr. Trump was elected President."