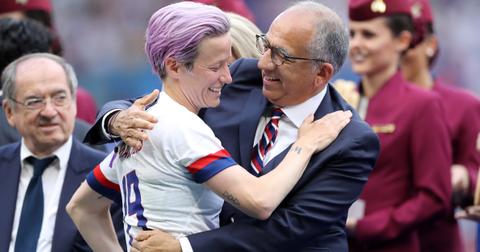 Head of U.S. Soccer resigns after federation said that women's team shouldn't be paid equally to men despite actually winning
By Mark Pygas
Carlos Cordeiro, the head of the U.S. Soccer Federation (USSF), has resigned after a tone-deaf court filling by the federation resulted in backlash from fans and sponsors.
Cordeiro announced plans to step down as head of the federation on Thursday evening.
"My one and only mission has always been to do what is best for our Federation, and it has become clear to me that what is best right now is a new direction," Cordeiro wrote. "The arguments and language continued in this week's legal filing caused great offense and pain, especially to our extraordinary Women's National Team players who deserve better."
Cordeiro said that his resignation would be immediate, with Cindy Parlow Cone, the federation's vice president, replacing him.
Cone had said she was "hurt and saddened" by the filing, adding that she disavowed the "troubling statements and will continue to work to forge a better path forward."
"This issue means so much to me, but more broadly to all men & women and, more importantly, to little girls & boys who are our future," Cone wrote on Twitter.
The decision comes amid a lawsuit between the USSF and the Women's National Team. The women's team is suing the federation for $67 million in back pay for what they claim is a violation of the Equal Pay Act. They claim that they have not been paid equally to the men's team, despite winning the World Cup a total of four times compared to the men's zero victories.
In a court filing published by Buzzfeed earlier this week, the federation argued that under the Equal Pay Act, "the job of a [men's national team player] carries more responsibility within US Soccer than the job of a [women's national team] player."
USSF went on to suggest that there are biological differences and "indisputable science" to argue that the women's team should be paid less. They added that the men's team "requires a higher level of skill" than the women's team.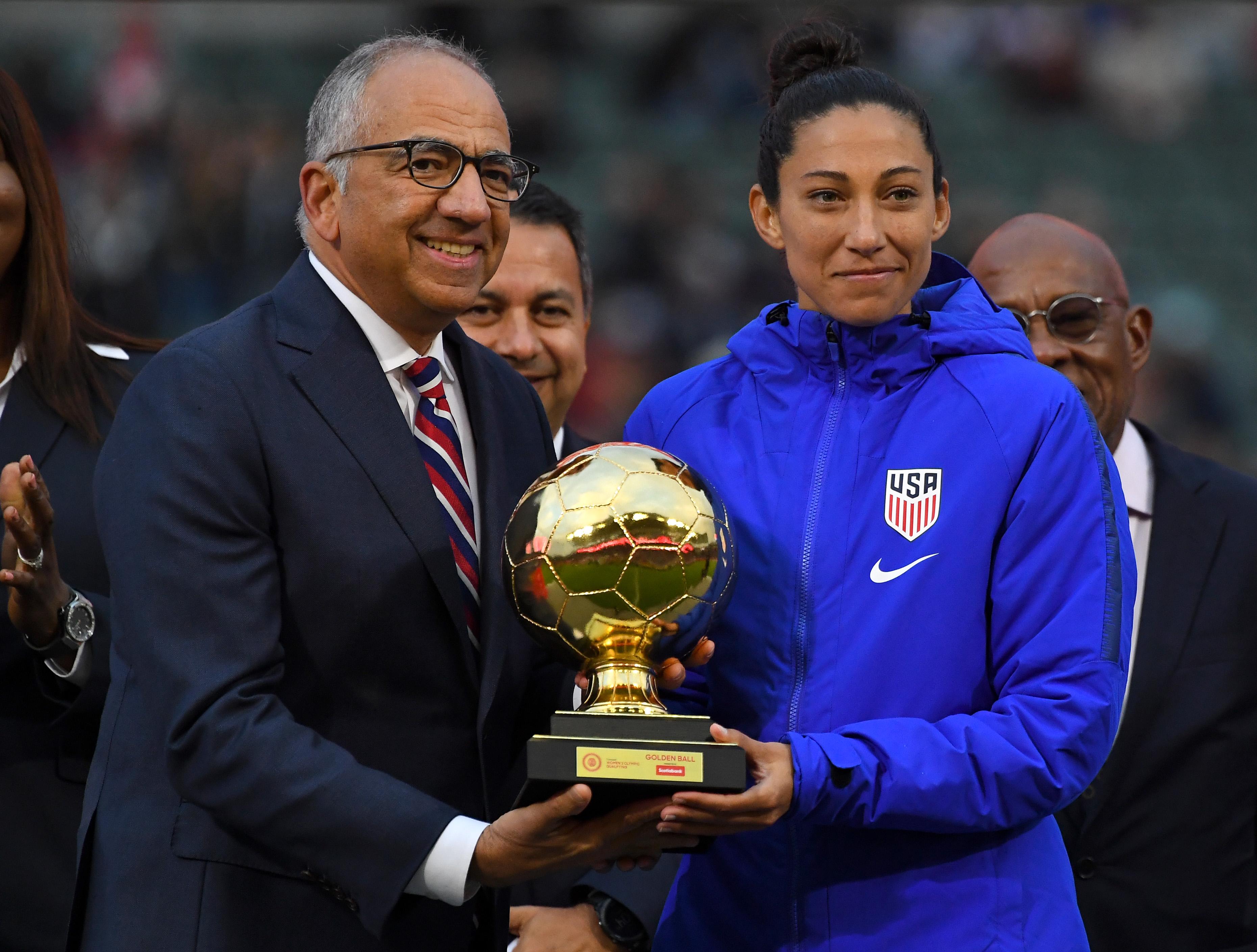 The filing by the USSF suggested that the women's team was "ignoring the materially higher level of speed and strength required to perform the job of an [men's team] player."
"The job of [a men's team player] (competing against senior men's national teams) requires a higher level of skill-based on speed and strength than does the job of [women's team] player (competing against senior women's national teams)."
Unsurprisingly, fans weren't happy with what they saw as a sexist and archaic response.
"This is a disgrace from the US Soccer Federation," one user wrote in response.
Sponsors were also unhappy with the comments, with the likes of Coca-cola and Visa demanding meetings with the federation.
Following the backlash, Cordeiro announced that he would be resigning
"On behalf of U.S. Soccer, I sincerely apologize for the offense and pain cause day language in this week's court filing, which did not reflect the values of our Federation or our tremendous admiration of our Women's National Team," Cordeiro said in a statement earlier this week. "Our WNT players are incredibly talented and work tirelessly, as they have demonstrated time and again from their Olympic Gold medals to their World Cup titles. Even as we continue to defend the Federation in court, we are making immediate changes."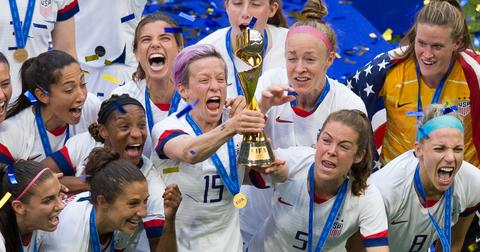 Cordeiro added that he planned on bringing in an outside law firm to help the federation's legal strategy going forward.
"I have made it clear to our legal team that even as we debate facts and figures in the course of this case, we must do so with the utmost respect not only for our Women's National Team players but for all female athletes around the world," he said.
Molly Levinson, a spokesperson for the women's national team, called Cordeiro's resignation "gratifying."
"The sexist culture and policies overseen by Carlos Cordeiro have been approved for years by the board of directors of USSF," Levinson said in a statement to The Athletic. "This institution must change and support and pay women players equally."