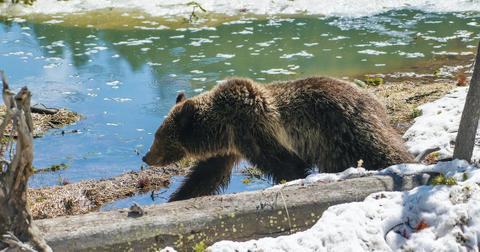 Yellowstone grizzly bears safe from trophy hunters as court overrules Trump decision
By Sophie Hirsh

Updated
A few months after Trump took office as president, his administration attempted to allow trophy hunters to kill Yellowstone grizzly bears — but the animals don't have to worry anymore. In a decision that conservationists are applauding, a federal court of appeals just ruled that the Trump administration's actions were illegal, and Yellowstone grizzlies are now protected under the Endangered Species Act once again.
But it has been quite a battle to get to this point.
Trump stripped Yellowstone grizzly bears of protections in 2017.
In June 2017, Trump's Fish and Wildlife Service removed grizzlies who lived in and near Yellowstone National Park from the federal endangered and threatened species list, even though the species had been protected by the list for more than 40 years, as The Hill reported at the time. The agency argued that conservation efforts had successfully replenished the bear population. By removing grizzlies' ESA protections, trophy hunters would have been allowed to kill grizzly bears on the outskirts of the national park in Wyoming and Idaho.
A federal court tried to protect grizzlies, but Trump shut it down.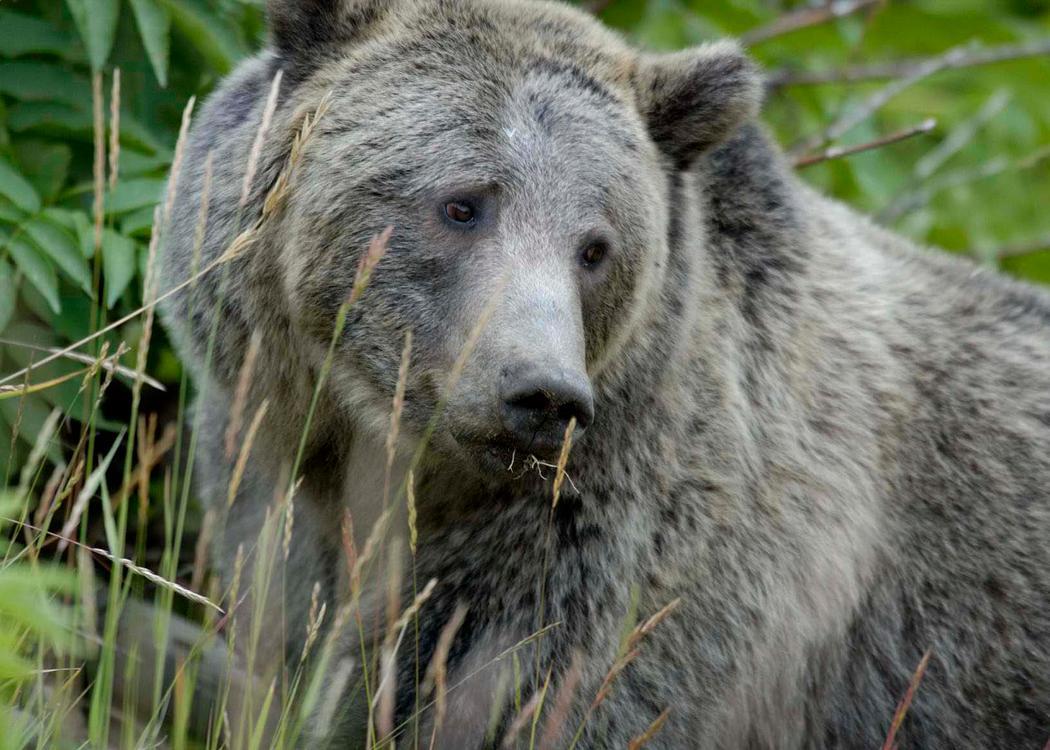 However, conservationist groups and the Northern Cheyenne tribe disagreed with the decision, pleading that grizzlies were still at risk. In September 2018, a Montana federal court voted to prohibit hunting the Yellowstone grizzly bears.
But Trump's Fish and Wildlife Service was not ready to back down. The agency, as well as various hunting and farming organizations, swiftly appealed the district court's order.
Grizzly bears are now safely protected by the Endangered Species Act.
Which brings us to this week, when the Ninth Circuit Court of Appeals (a federal court of appeals that can override district court decisions in certain U.S. district courts) finally ended this war by overriding Trump's wishes and upholding the 2018 court decision. On Wednesday, July 8, the Ninth Circuit Court of Appeals ruled that Yellowstone grizzly bears must continue to be protected by the ESA — meaning it is illegal to hunt them in and around Yellowstone National Park.
The court also proclaimed that the Fish and Wildlife Service failed to use the most accurate science to make this decision, and that there were not enough enforceable systems in place that would protect the genetic health of grizzlies, as explained by Courthouse News. Additionally, the court stated that grizzlies are an "iconic symbol of the Rocky Mountain west," according to a press release the Center for Biological Diversity sent to Green Matters.
The court decision came from a panel of three judges: Judge Mary Schroeder (appointed by Jimmy Carter), Judge Paul Watford, and Judge Andrew Hurwitz (both appointed by Barack Obama).
"Because the 2017 rule's conclusion that genetic health no longer poses a threat to the Yellowstone grizzly is without scientific basis, this conclusion is arbitrary and capricious," Judge Schroeder wrote, as reported by Courthouse News.
Conservationists praised the court's decision to protect grizzlies.
"This is a tremendous victory for all who cherish Yellowstone's grizzly bears and for those who've worked to ensure they're protected under the Endangered Species Act," Andrea Zaccardi, a senior attorney at the Center for Biological Diversity, said in a statement sent to Green Matters. "Grizzlies still have a long way to go before recovery. Hunting these beautiful animals around America's most treasured national park should never again be an option."
The Yellowstone grizzly bear population has certainly come a long way since the species was first placed on the ESA more than four decades ago — but that doesn't mean now is the time to stop protecting them. If you want to make sure animals like grizzly bears get the protections they deserve, don't forget to vote this November.