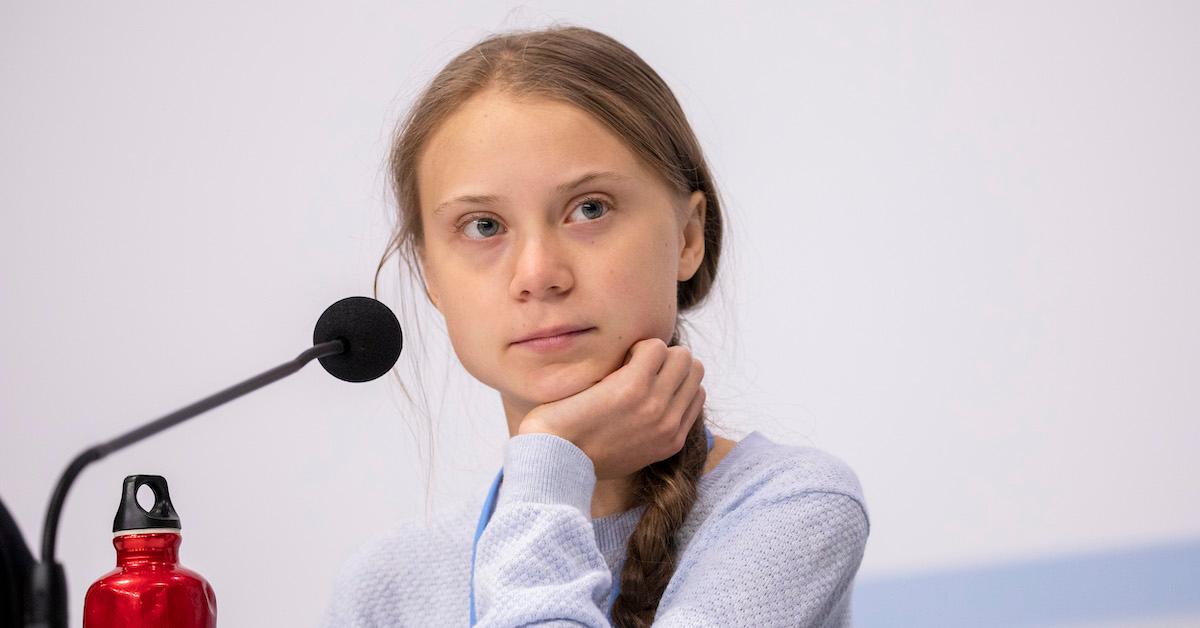 Greta Thunberg has perfect response to Brazilian president calling her a "pirralha"
By Sophie Hirsh

Updated
Greta Thunberg couldn't care less what her opponents think of her — but that doesn't mean she isn't paying attention to the critics. Because if she wasn't, she'd miss opportunities for hilarious clap backs. The most recent example? Her genius response to Brazilian president Jair Bolsonaro calling her a "pirralha," the Brazilian word for brat. 
Instead of being upset or publicly replying to the word the Brazilian leader used to describe Greta to reporters, Greta made a simple yet bold move: She changed her Twitter bio to read "Pirralha."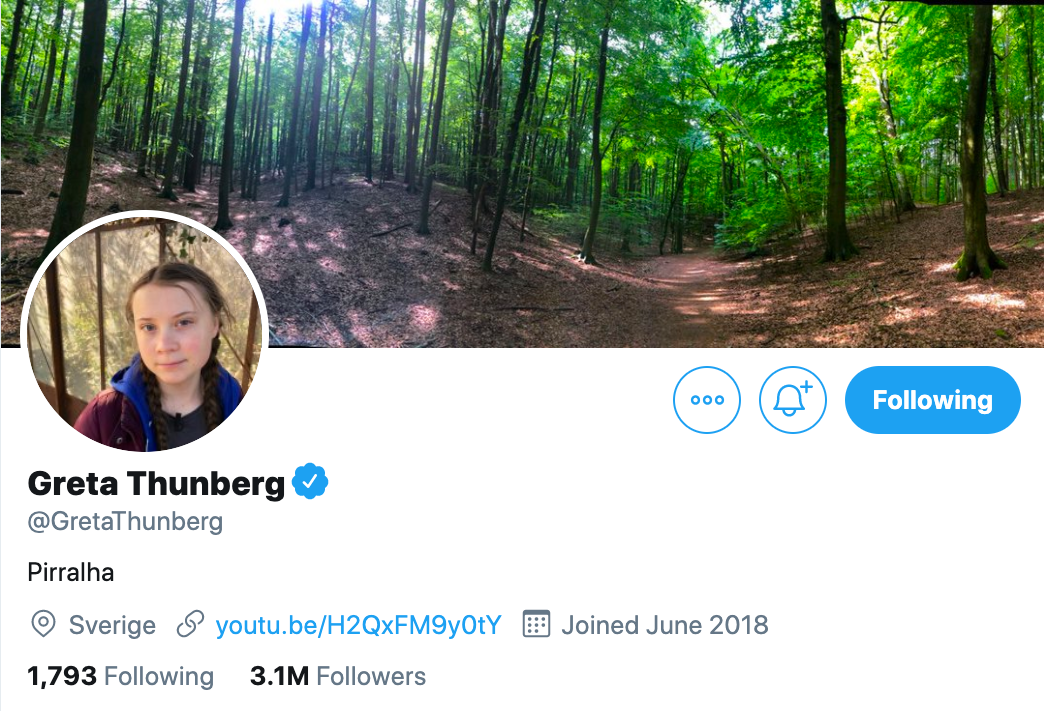 If this all sounds a bit familiar, it's probably because Greta pulled a similar power move in September, when Donald Trump sarcastically called her "a very happy young girl looking forward to a bright and wonderful future" after she made an impassioned speech at the UN. The teenage climate activist responded by pasting Trump's description into her Twitter bio. 
Here's how this whole exchange went down. As reported by The Guardian, over the weekend, gunmen in a moving car opened fire on the Guajajara tribe in Brazil's Maranhão state. The gunmen killed two indigenous leaders of the tribe, named Firmino Guajajara and Raimundo Guajajara.  
The tribe lives in the Cana Brava indigenous reservation, which is home to about 4,500 residents, The Guardian added. An increase in violence against Brazil's indigenous tribes has been observed ever since Bolsonaro took office earlier this year. Many many attribute that to the president supporting developers clear-cutting the rainforest and his disregard for the safety of indigenous people. 
Greta, who is currently in Madrid attending COP25, the UN's annual Climate Change Conference, tweeted her thoughts about the tragedy on Sunday. "Indigenous people are literally being murdered for trying to protect the forest from illegal deforestation. Over and over again," she tweeted. "It is shameful that the world remains silent about this."
Indigenous people are literally being murdered for trying to protect the forrest from illegal deforestation. Over and over again. It is shameful that the world remains silent about this. https://t.co/u1eLE8t0K4

— Greta Thunberg (@GretaThunberg) December 8, 2019
While speaking with a group of reporters this week, Bolsonaro addressed Greta's tweet. "Greta's been saying Indians have died because they were defending the Amazon," Bolsonaro said in Portuguese, as reported by Globo and then translated by Business Insider. "It's amazing how much space the press gives this kind of 'pirralha.'" News reports quickly began circulating that Bolsonaro had called Greta the Portuguese word for brat, and they soon got back to the 16-year-old herself, prompting the change in Twitter bio. 
Look, Jair, if you want the press to you more attention than we give Greta, that's fine — but I can't imagine you're going to like any of the things that will be said about you.
When news of the Amazon rainforest burning went viral in August, it became clear that the fires and Bolsonaro's leadership were very much intertwined. "[The Bolsonaro administration] is not enforcing [environmental laws]," Andrew Miller, Advocacy Director for Amazon Watch, explained to Green Matters at the time. 
Being publicly insulted by some of the most powerful world leaders would be overwhelming for most people — but Greta has made it clear that her passion for protecting Earth will always trump hate.