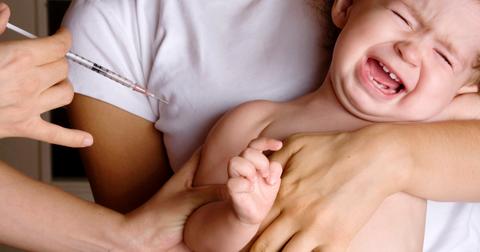 Germany is fining parents who don't vaccinate their kids $2,750
By Mark Pygas

Updated
Germany's parliament voted to make measles vaccinations compulsory for children last week. The measles protection act will come into force next March, and parents of children who aren't excluded for medical reasons could face fines of up to €2,500 ($2,750) if they fail to get their children vaccinated.
Article continues below advertisement
Cases of measles have been rising in both the United States and Europe in recent years. The US Centers for Disease Control and Prevention (CDC) reported 1164 cases of measles in the United States as of late July. That's the highest number since 1992, and way over the 667 cases reported during the year of a major outbreak in 2014.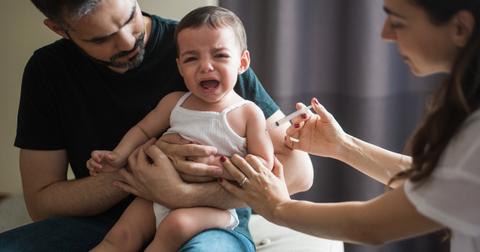 Article continues below advertisement
Things are even worse in Europe, where the World Health Organization (WHO) reported nearly 90,000 cases and 37 deaths in the first six months of 2019. In 2016 there were only 5,273 cases. Ukraine has been leading the surge, with more than 54,000 cases and 18 deaths. 
Jens Spahn, head of the German health ministry, described the law as "child protection." "A measles infection is an unnecessary threat in 2019," he said. "It's about the protection of the weakest, the little ones who can not be vaccinated until the end of the first year of life." 
Article continues below advertisement
German members of parliament approved the bill by 459 in favor and 89 against. There were 105 abstentions.  
Parents who are unable to prove their children have been vaccinated against measles by 1 August 2021, or those who refuse, will be fined. There are exceptions for those who can't be vaccinated for medical reasons.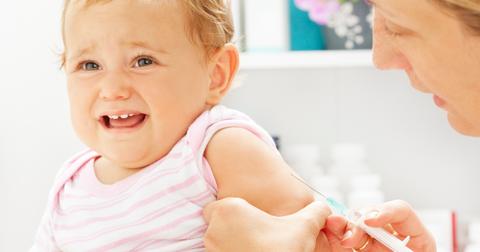 Article continues below advertisement
Under the law, teachers, daycare workers, staff at hospitals and residents of refugee shelters will also need to be vaccinated for measles. 
A recent study found that just 79% of the world's population believe that vaccines are safe, while 92% of parents say their children are vaccinated. The study also found that Europeans were the most distrustful of vaccines, with 16% being skeptical. 
High-income nations were the most skeptical, with experts believing that distrust of vaccine has more to do with distrust of government and authority figures. 
"This slow burn, this underlying erosion, is very important, and it's particularly critical with this younger population who are the next parents,"  Professor Heidi Larson said. 
Article continues below advertisement
The controversy around vaccinations began in 1998 after a British paper alleged that the measles, mumps, and rubella (MMR) vaccine was linked to autism. The study has since been withdrawn, though many vaccine deniers still quote the findings. Andrew Wakefield, who published the paper, was allegedly compensated by a law firm intending to sue manufacturers of the MMR vaccine. He lost his medical license in 2010.
A recent study of 657,461 children born in Denmark found no link between the vaccine and autism.