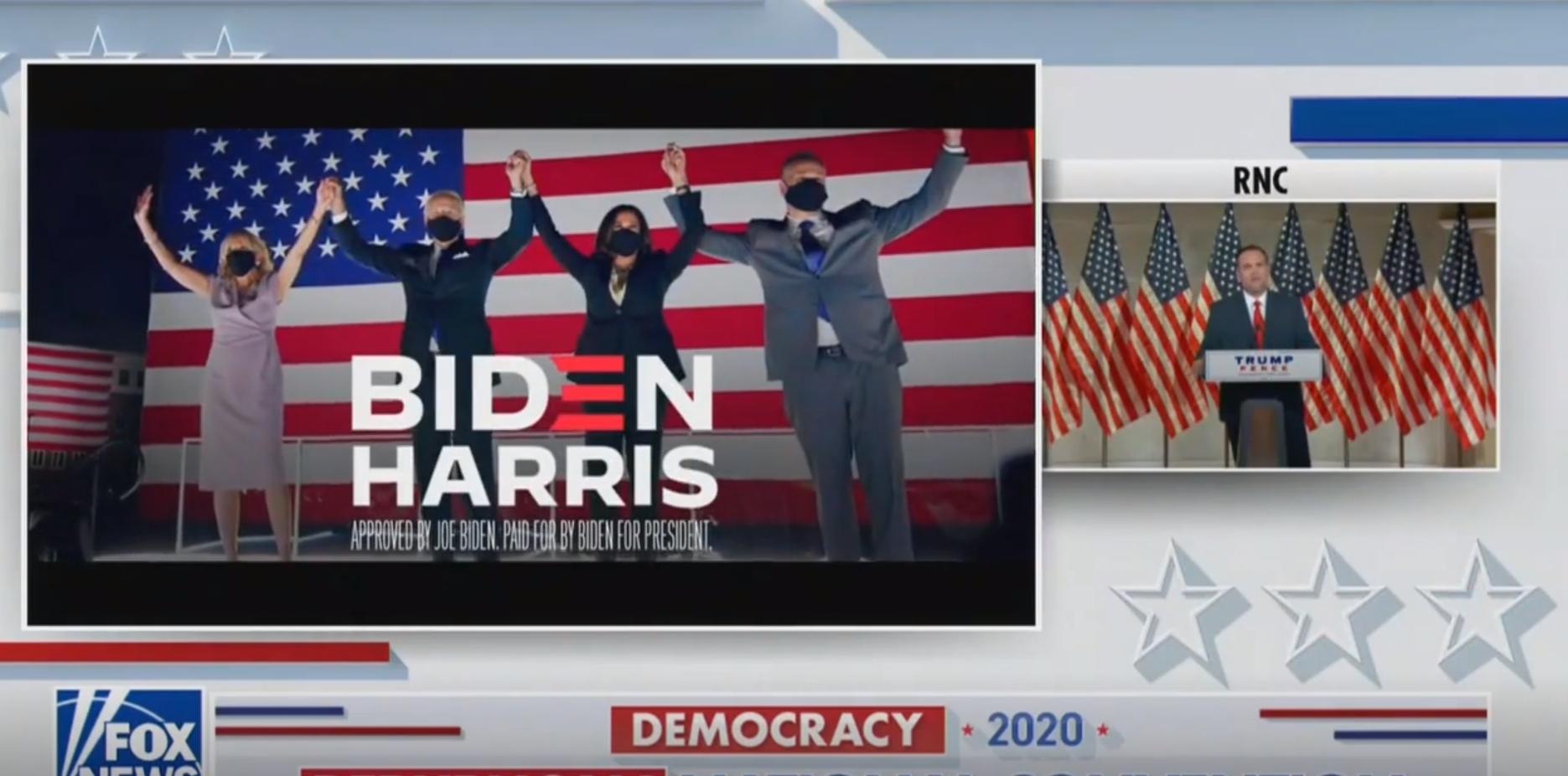 Fox News cut off Dan Scavino's RNC speech to run a Biden ad
By Mark Pygas

Aug. 28 2020, Updated 8:52 a.m. ET
Former Vice President Joe Biden's campaign debuted a new two-minute ad on broadcast and cable TV during the final night of the Republican National Convention. The advert also ran on Fox News, who decided to interrupt the speech of Dan Scavino, Trump's social media guru.
Article continues below advertisement
As Scavino took the stage, Fox News pulled away for an ad break, which included Biden's new ad.
"When Joe Biden is president, America is just going to have to keep up," the ad states as Scavino can be seen in the background.
Article continues below advertisement
Fox News did eventually air the end of Scavino's speech. The new advert poked fun at President Donald Trump for his infamous slow walk down a ramp. The video is from earlier this year, when President Donald Trump gave a commencement speech at West Point. And for once, his speech wasn't what attracted criticism and concern on social media.
Article continues below advertisement
At the time, President Trump took to Twitter to defend himself, writing: "The ramp that I descended after my West Point Commencement speech was very long & steep, had no handrail and, most importantly, was very slippery. The last thing I was going to do is "fall" for the Fake News to have fun with. Final ten feet I ran down to level ground. Momentum!"
Article continues below advertisement
The incident prompted a response from the Lincoln Project. The political action committee of prominent Republicans and former Republicans, including George Conway, the husband of Trump advisor Kellyanne Conway, took to Twitter to share an edit of the video with narration from David Attenborough added over the top.
Just in case you're wondering, Attenborough was talking about a sloth in the audio that the Lincoln Project used.