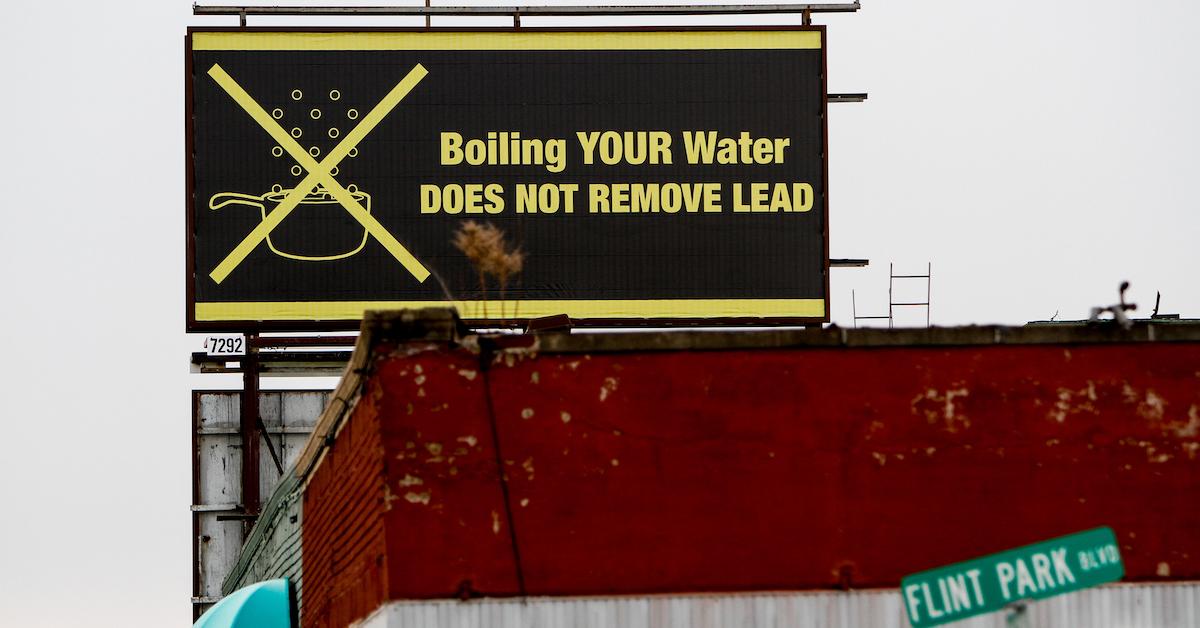 Flint residents can finally sue the city for water crisis thanks to Supreme Court ruling
By Sophie Hirsh
The city of Flint, Mich. has been in a water crisis since 2014, when the city changed its water source, leading to lead contaminating the water supply. Six years into this public health crisis, a group of 25,000 Flint residents are finally getting a chance to take the government officials who they allege had a role in the water crisis to court, thanks to a new U.S. Supreme Court ruling.
As reported by NPR, Flint residents have not been able to take government officials to court for their alleged involvement in the Flint water crisis because the officials claimed to have "qualified immunity." Qualified immunity protects a government official from being sued for simply violating a plaintiff's rights, and only allows lawsuits against government officials if they violated a written law or constitutional right, as explained by Cornell Law School's Legal Information Institute.
But that all changed on Tuesday, Jan. 21, when the U.S. Supreme Court dismissed petitions filed by Flint regulators and the Michigan Department of Environmental Quality. The petitions aimed to prevent 25,000 plaintiffs from suing local and state government officials for their involvement in the water crisis. The Supreme Court's ruling means these petitions will now go back to the lower courts, who have already agreed to hear the plaintiffs' cases, according to CBS News. That means the 25,000 Flint residents who have sued the government over the water crisis can now move their cases forwards and take these government officials to court.
According to a timeline of the Flint water crisis by CNN, changes to Flint's water began in April 2014, when the city switched its water source from Lake Huron to the Flint River. The water quality noticeably changed after the switch, with Flint residents noticing differences in the water's taste, smell, and even color. Over the next few months, a slew of other concerns related to the water conditions arose.
In January 2015, the Detroit Water and Sewerage Department offered to change Flint's water source back to Lake Huron (and waive the $4 million fee it typically charges to do so). However, Flint officials said no, because switching back could cost the city up to $12 million every year. The following month, the EPA found dangerous levels of lead in the water at one resident's home. City officials once again denied offers to change Flint's water source back to Lake Huron due to financial reasons. Between June 2014 and November 2015, an outbreak of Legionnaires' disease potentially tied to the contaminated water caused at least 12 deaths in Flint, for which fifteen state officials were eventually charged with involuntary manslaughter, according to Newsweek. In 2016, many Flint residents reported rashes and hair loss, which they alleged was due to the water contamination, as per The Guardian.
Water in Flint is still not up to the standards that it should be to ensure the safety of the city's residents. While lawsuits will not change the ways people have been impacted by the crisis over the past six years, hopefully it will bring some financial help and justice to the 25,000 plaintiffs.
More From Megaphone
.

News

Hungarian Prime Minister Viktor Orbán announced that 10 trees will be planted for every baby born.

.

News

Baby boomers tend to be more environmentally friendly than Millennials and those in Generation Z, according to a new survey.