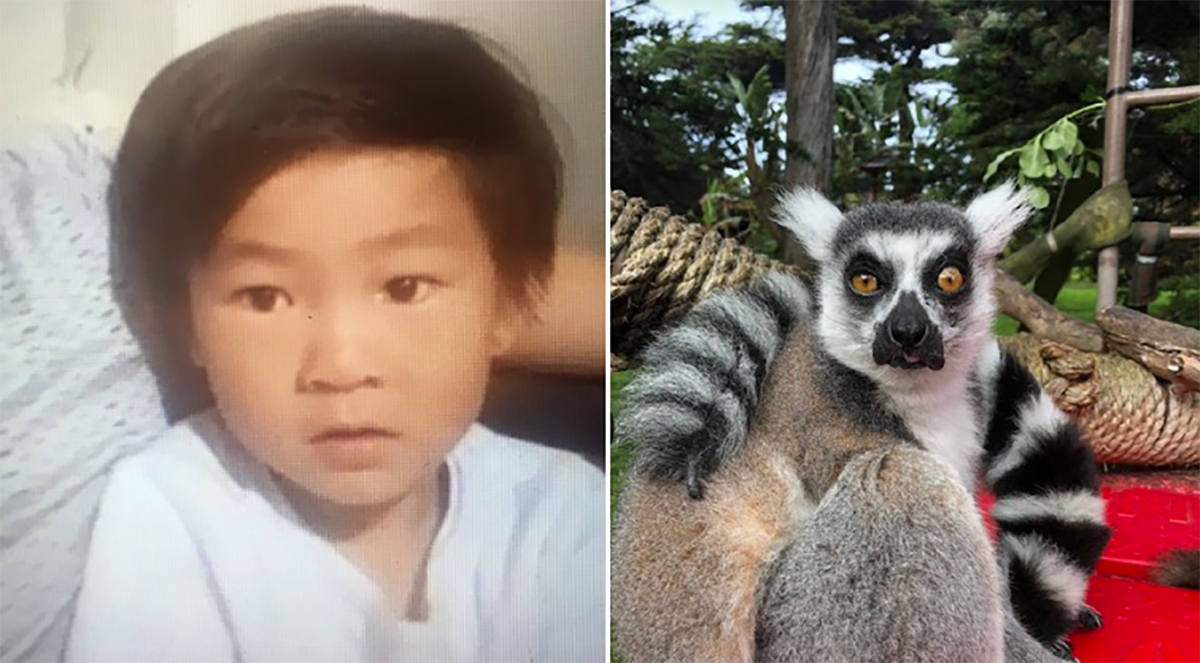 Five-year-old saves endangered lemur stolen from San Francisco Zoo
By Mark Pygas

Oct. 19 2020, Updated 8:53 a.m. ET
James Trinh, a five-year-old from San Francisco, is earning plenty of praise online for his role in the safe return of an endangered 21-year-old lemur. Last week, San Francisco Zoo reported that an endangered lemur named Maki had been stolen during a burglary at their primate enclosure.
Article continues below advertisement
The Executive Vice President of Animal Behavior and Wellness at the zoo said that Maki had been an easy target for the thieves because he had developed arthritis in his old age. They noted that Maki was "one of the slowest, and we believe, likely, the easiest to catch" in a statement to ABC News.
San Francisco Police asked locals to keep an eye out for the animal, writing on social media that the lemur "is an endangered animal and requires specialized care."
Article continues below advertisement
Two days later, police arrested 30-year-old Cory McGilloway on unrelated charges. McGilloway became their primary suspect in Maki's kidnapping, adding charges of burglary, vandalism, and grand theft of an animal on top of the unrelated criminal charges. However, Maki was nowhere to be found, with police stating that the lemur escaped or was released at some point.
Article continues below advertisement
Thankfully for Maki, an eagle-eyed five-year-old was on the case. James Trinh spotted the lemur in the parking lot of Hope Lutheran Day School on the same day police took their suspect into custody. According to Cynthia Huang, director of the Hope Lutheran Day School, James had exclaimed, "There's a lemur! There's a lemur!" Staff and parents were skeptical at first. "I thought, Are you sure it's not a raccoon?" she said.
Article continues below advertisement
After alerting his mother, children and parents watched as Maki made his way into the school's playground. Police were called, who returned Maki to the zoo.
Zoo director Tanya Peterson said that Maki had become "agitated, dehydrated and hungry" due to his ordeal. Peterson explained that Maki would spend some time isolated from the other lemurs while he recovers, but staff are hopeful that he will rejoin them soon.
A $2,100 reward offered for locating Maki will be given to Hope Lutheran Church, where James attends day school. "I understand there is a young boy there who witnessed this and also called in the tip, and we are giving his family a free membership to the zoo," Peterson said. "They literally saved a life."