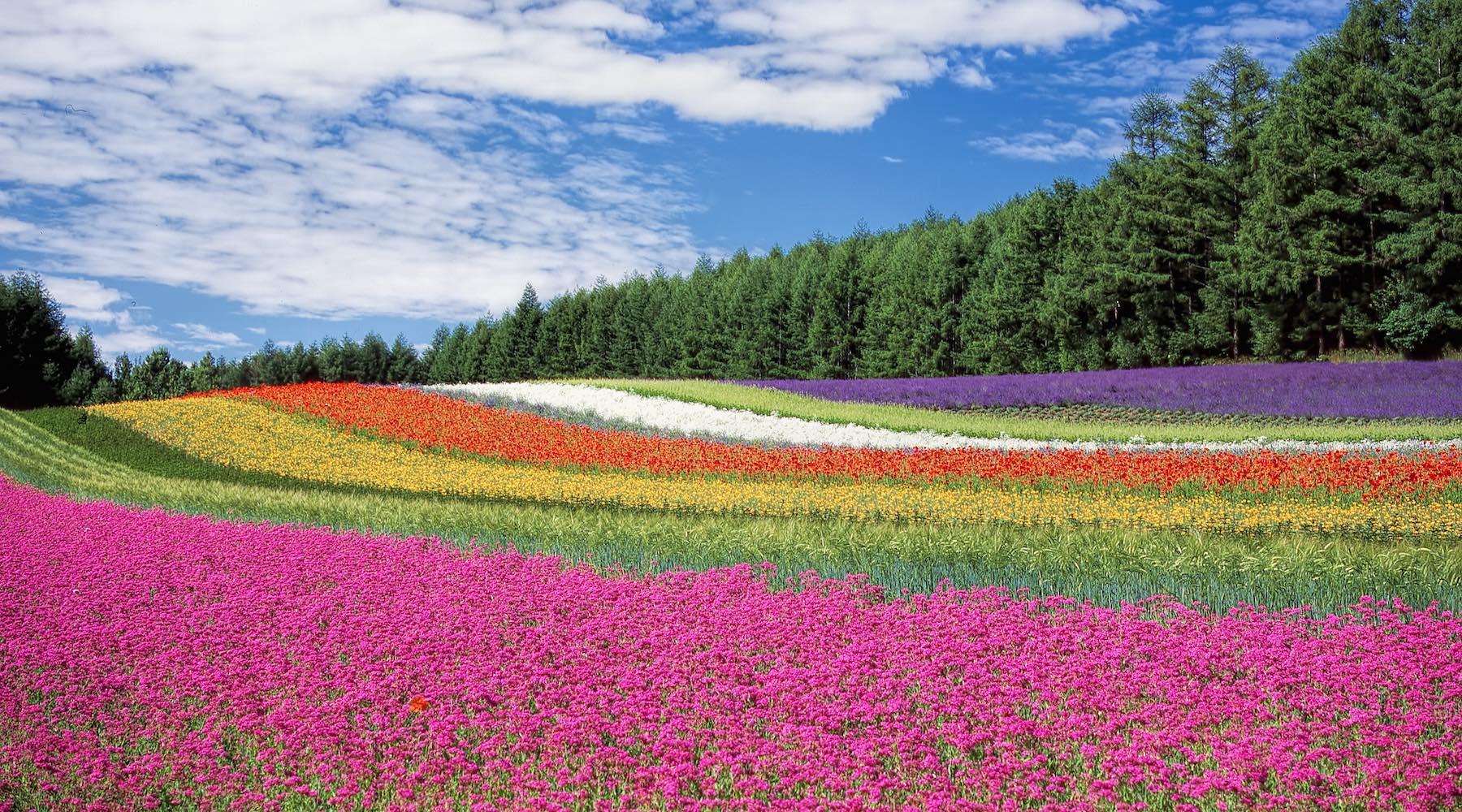 Farmers are using flowers to beat back pests instead of chemicals
By Green Matters Staff

Jul. 6 2020, Updated 7:17 a.m. ET
A farm is its own ecosystem, but many conventional practices strip away the life cycle of all the creatures living in it by using pesticides. This makes sense, since crops can be decimated by the wrong kind of insect or other invader. But pesticides have created a number of problems; not only do pests become gradually resistant to the poison, the use of the chemicals can be unhealthy for workers and potentially for the people who come in contact with the produce in their food cycle.
Article continues below advertisement
Fast Company reports that many organic farmers are going back to older practices by cultivating an environment where natural pest predators can live. They're growing flowers amongst their other crops, creating a home for creatures like parasitic wasps, who eat aphids in their larval state. It's been a common practice to grow flowers around the perimeter of farmland acres, because it encourages biodiversity. But agriculturalists are experimenting with strips of flowers within their crops, creating a highway for bugs to travel farther and cover more ground for pest control.
Article continues below advertisement
It's an especially popular experiment in the U.K., where researchers Ben Woodcock and Richard Pywell are studying the new tactic at the Center for Ecology and Hydrology. They say that planting flowers to encourage bugs may seem obvious, but a certain amount of precision is needed to encourage the right kind in the right amounts, which requires more modern monitoring techniques.
"The wide-scale adoption of precision agricultural systems, particularly GPS mapping and precision application technologies, means that it should now possible to implement and protect these in-field habitats," they wrote to Fast Company in an email. "This would have been very challenging a few years ago. While this is unlikely to eliminate the need to apply pesticide, it may mean that pests populations are maintained below levels at which they cause damage to crops for longer periods, thus reducing the number of pesticide sprays applied."
Article continues below advertisement
The flowers are particularly important as scientists struggle with the widespread and terrifying phenomenon of beehive death. There are various explanations for why bee colonies have been dying in huge swathes across the world, but many think that overuse of pesticides is a contributing factor.
Article continues below advertisement
Other countries have been experimenting, too; in Switzerland, researchers planted a mix of poppies, cilantro, dill, and other flowers in combination with fields of wheat. They found that bugs who eat pests that eat wheat were encouraged by the flower growth, particularly ladybugs. Leaf damage declined by 61 percent. The goal is to find a mix of plants that help increase yield, which would justify the care required to cultivate them.
Even if flower production became simply another tool in the toolbox for farmers, it could dramatically reduce the use of pesticides—and they're also very pretty to look at.