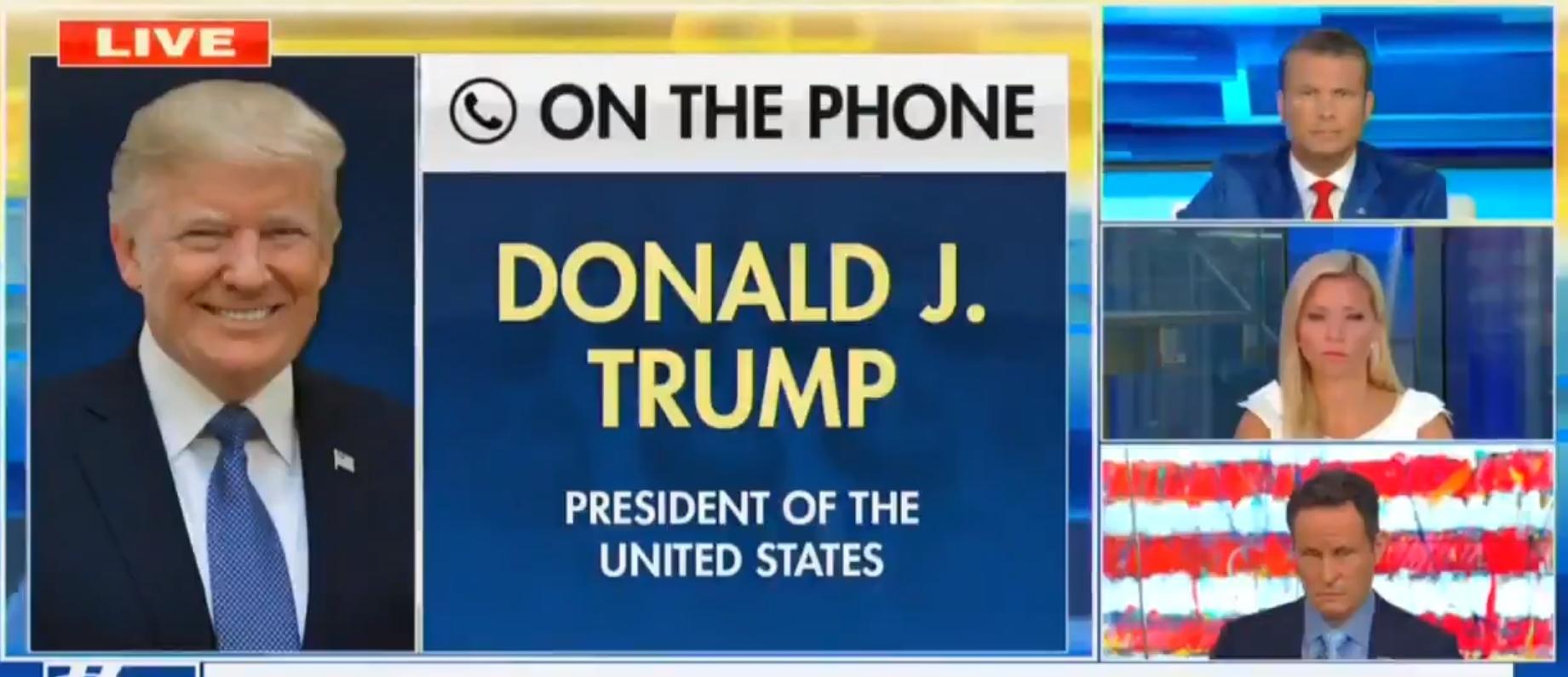 Facebook and Twitter delete Trump posts after he claimed children were 'almost immune' to coronavirus
By Mark Pygas

Aug. 6 2020, Updated 10:06 a.m. ET
Facebook and Twitter have removed posts from President Donald Trump and his campaign after the president falsely claimed that children were "almost immune" to coronavirus.
Article continues below advertisement
"If you look at children, children are almost — I would almost say definitely — but almost immune from this disease. So few — they've gotten stronger. Hard to believe. I don't know how you feel about it, but they have much stronger immune systems than we do, somehow, for this. And they don't have a problem. They just don't have a problem," Trump told Fox News.
Article continues below advertisement
The statement came as President Donald Trump continues to push for children to return to school for in-person teaching. President Trump has gone as far as to threaten to cut funding to school districts who refuse to open, adding that the Democrats don't want schools to open before the election.
"In Germany, Denmark, Norway, Sweden and many other countries, SCHOOLS ARE OPEN WITH NO PROBLEMS," the president wrote. "The Dems think it would be bad for them politically if U.S. schools open before the November Election, but is important for the children & families. May cut off funding if not open!"
Article continues below advertisement
Gwinnett County Public Schools sent its teachers back for in-person pre-planning on Wednesday, July 29. Within one day, about 260 employees had to be "excluded from work due to a positive case or contact with a case."
While the risk of death to children is very low, experts are worried that children could spread coronavirus to elderly relatives and teachers who are more at risk of the disease.
According to the New York Times, an Italian study found that closing schools could reduce the surge of outbreaks by "about 40 to 60 percent and slow the epidemic's course."
Article continues below advertisement
"My simulation shows that yes, if you reopen the schools, you'll see a big increase in the reproduction number, which is exactly what you don't want," Marco Ajelli, a mathematical epidemiologist, explained.
A second study from Germany found that children harbor just as much of the virus as adults, and as such, are presumably just as infectious.
The Fox News interview was posted to several Facebook and Twitter accounts associated with President Trump's campaign. Facebook removed the video when it was posted on the account of President Donald Trump. Twitter blocked the president's official re-election campaign account, @TeamTrump, from tweeting until they removed the video.
"This video includes false claims that a group of people is immune from COVID-19 which is a violation of our policies around harmful COVID misinformation," a Facebook spokesman told NBC News.
"The @TeamTrump Tweet referenced is in violation of the Twitter Rules on COVID-19 misinformation," a Twitter spokesperson said. "The account owner will be required to remove the Tweet before they can Tweet again.