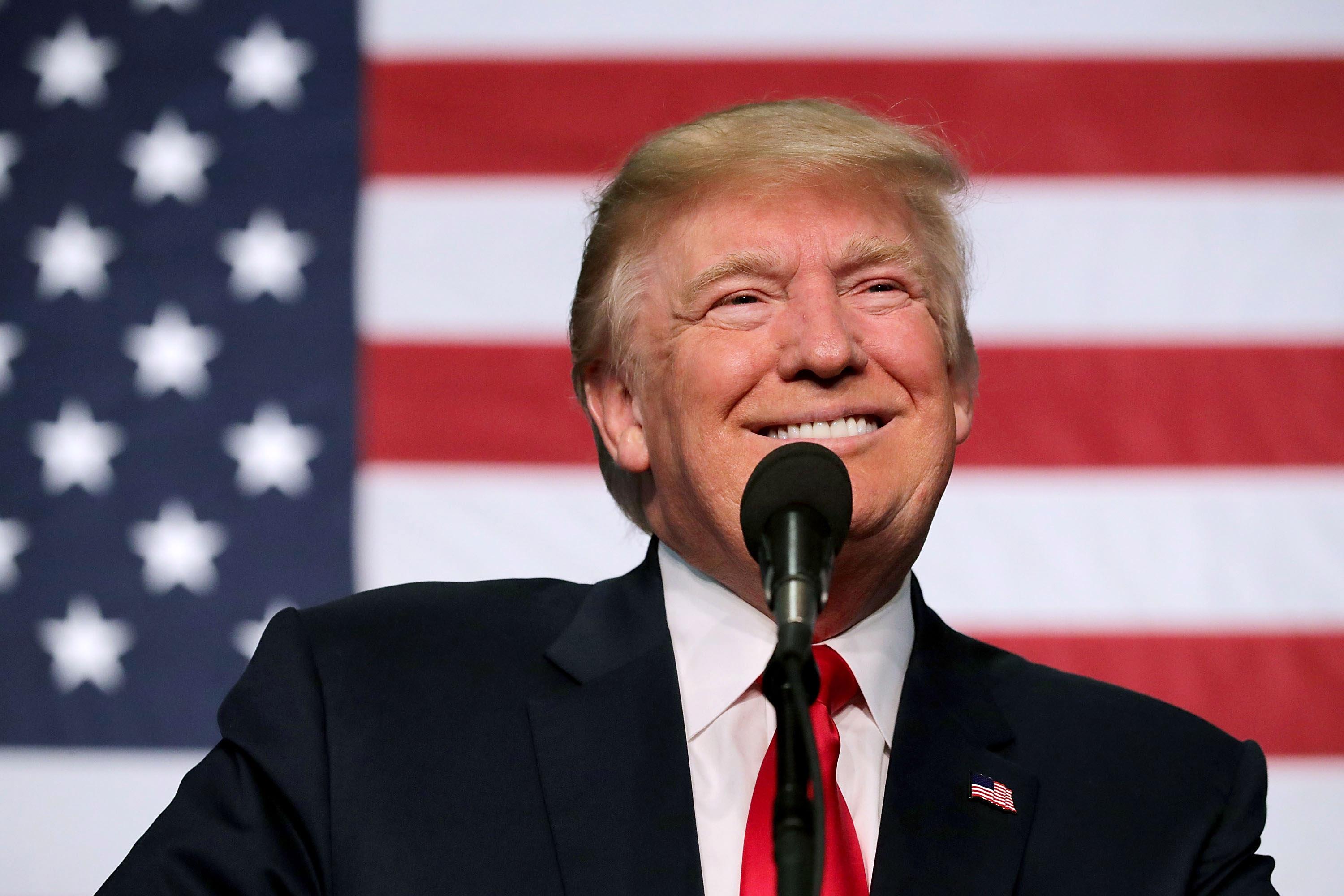 Evangelical couple: 'our conscience won't allow us to vote for Trump again'
By Mark Pygas

Sep. 1 2020, Updated 9:02 a.m. ET
An evangelical couple has written a powerful op-ed explaining why they won't be voting for President Donald Trump in November. Ryan and Katharine Hurlburt, white evangelical Christians from Georgia, shared their views in an op-ed for The Hill.
Article continues below advertisement
"It is no secret that most white evangelical Christians in the country voted for Donald Trump in 2016," the couple admitted. They then go on to cite recent surveys that show support for Trump among the group is weighing.
"We have both worked on evangelical missions across various cultural contexts, and are absolutely committed to upholding the dignity and value of all human life, including those who are not yet born," the couple states. "But having witnessed the negative effects that the administration has had on vulnerable people, particularly refugees and other immigrants, we are among the significant number of evangelical Christians who will not vote for the president again."
Article continues below advertisement
"While the president has delivered on some issues of concern to us, such as economic reforms and trade deals, his immigration policies are cruel, undermining his pledges to life and religious freedom. For instance, while we cherish unborn lives, we also value the lives of thousands of children who were separated from their mothers or fathers by the 'zero tolerance' policies of the administration at the Mexican border in 2018."
"Our commitment to life also compels us to do everything that we can to end human trafficking. The administration has decided to suspend the life saving elements of the Trafficking Victims Protection Reauthorization Act, the passage of which evangelical Christians proudly championed under George Bush and the flouting of which evangelical ministries like World Vision and International Justice Mission have decried."
Article continues below advertisement
The couple explains that their commitment to preserve human life means that the United States should welcome those seeking asylum.
"During his first week in office, he criticized the previous administration for admitting too few Syrian refugees and promised to assist them," the couple noted.
"But then, just hours after he made that pledge, he signed an executive order that dramatically restricted the number of refugees to enter the United States, including an indefinite ban on all Syrian refugees. Indeed, fewer Syrian Christians have been resettled in the almost four years of the current administration than in the last year that Barack Obama was in office alone."
Article continues below advertisement
The couple went on to conclude: "With these harsh policies, the president has lost our votes. That does not necessarily mean we will vote for Joe Biden, but our consciences will not allow us to vote for Trump again."
The couple admit that Trump might reverse his stance on these policies, but that seems unlikely.
"We know it might take a miracle for the president to reverse course on his immigration policies at this point. But unless he does so, he will forfeit our votes and, as the polls suggest, many others as well."