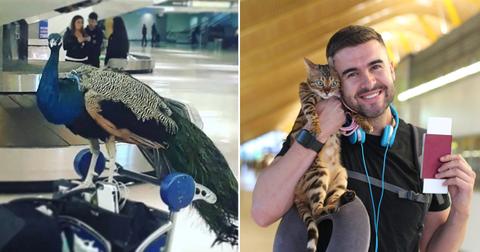 Emotional support animals could soon be banned from planes after attacking passengers
By Mark Pygas

Updated
We've all heard horror stories about emotional support animals. The main problem? Often, emotional support animals don't receive anywhere near as much support as a service animal. One restaurant even went as far as banning emotional support animals and accused people of abusing the Americans with Disabilities Act.
Article continues below advertisement
According to The Washington Post, Marlin Jackson was attacked by a supposed "emotional support dog" on a plane ride from Atlanta to San Diego. The dog, reportedly weighing in at 50 pounds, was on its owner's lap instead of on the floor and lunged at Marlin, causing facial injuries that required 28 stitches and left him with permanent scarring.
Since that attack and other incidents, airlines have been increasingly defiant when it comes to allowing emotional support animals on planes. Last year, Delta introduced a new rule requiring passengers traveling with an emotional support animal to present a signed document confirming that their animal can behave.
Article continues below advertisement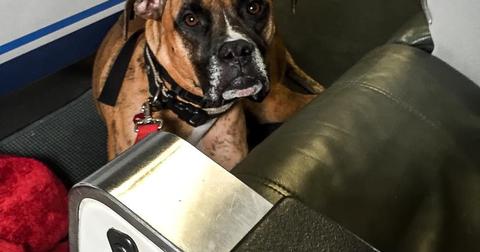 And now, the Department of Transportation is looking to make it easier for airlines to ban emotional support animals altogether. The proposal, which is subject to public comment before going into effect, would strip emotional support animals of the same rights as service animals.
Instead, passengers would need to travel with a trained psychiatric service animal.
Article continues below advertisement
Until now, airlines have been reluctant to introduce widespread restrictions out of fear of violating the Americans with Disabilities Act. That's despite claims that some people are abusing the law to bring all manners of animals aboard planes.
American Airlines, for example, recently prohibited flying with frogs, ferrets, hedgehogs, and goats, even if they are therapy animals.
Delta claims that some passengers have "attempted to fly with comfort turkeys, gliding possums known as sugar gliders, snakes" and spiders.
The new proposal would allow airlines to "limit the number of animals passengers may bring with them, impose size rules and require paperwork certifying their service animals." Though airlines would not be allowed to refuse service animals based on their breed.
Airlines have widely praised the move, with Nicholas Calio, president of industry lobby Airlines for America, saying:
"Airlines want all passengers and crew to have a safe and comfortable flying experience, and we are confident the proposed rule will go a long way in ensuring a safer and healthier experience for everyone."