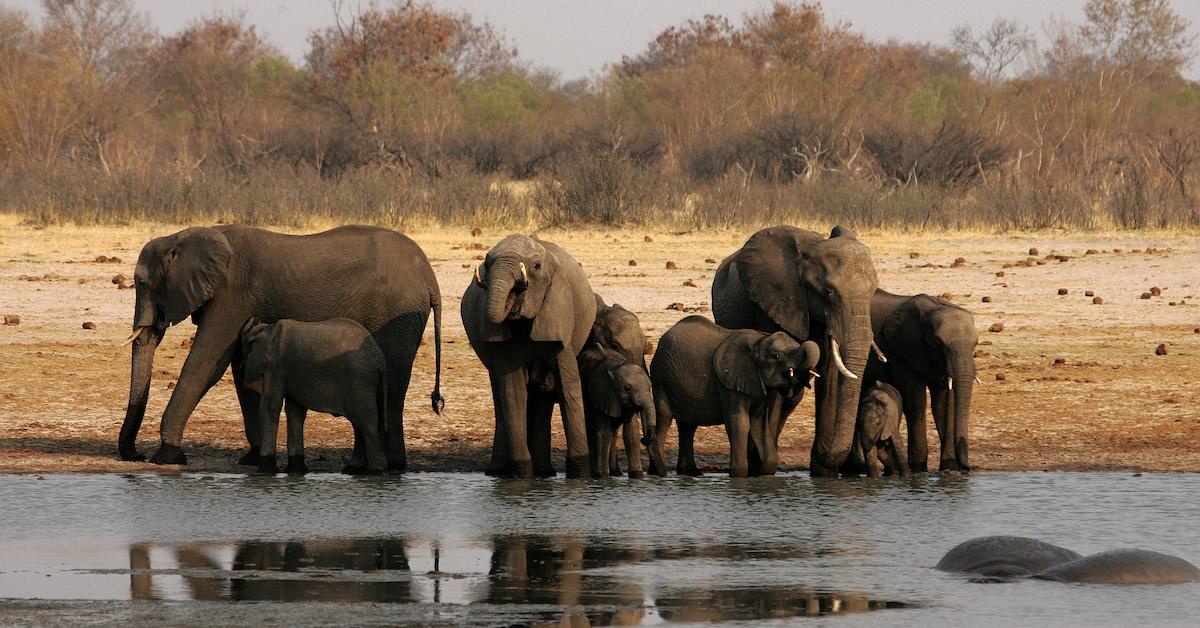 Zimbabwe drought kills 55 elephants — ironically, in a game park
By Sophie Hirsh
If Hwange National Park sounds familiar, that's probably because it's where a hunter infamously killed Cecil the lion in 2015. The park is also known for being home to the largest elephant herd on Earth, totaling about 50,000 elephants, as per Reuters. And additionally, in the past month, up to 20 elephants died in Mana Pools, a national park in northern Zimbabwe where hunting is now allowed, The Telegraph noted.
Tinashe Farawo, spokesperson for the Zimbabwe National Parks Authority, told Reuters that the 55 elephants died near water holes throughout Hwange National Park, which indicates that the elephants walked miles to find water or food, only to be let down by the drought. "The situation is dire. The elephants are dying from starvation and this is a big problem," Farawo said, according to the news outlet. "The elephants are traveling long distances to look for water and end up invading communities. Some died of thirst in the park, some while in search of water," Farawo added when speaking with CNN.
As Farawo explained to CNN, the drought across Hwange National Park has become a crisis, and authorities are working to remedy it by digging deeper boreholes into the ground, which are meant to help animals locate water.
So what is causing these droughts? Unsurprisingly, droughts are linked to the climate crisis. As explained by World Atlas, deforestation, high temperatures (global warming), and wind pattern changes can dry up existing bodies of water as well as cause decreased rainfall — aka a drought.
Farawo also explained why, despite the ethical concern surrounding killing animals, the Zimbabwe National Parks Authority allows people to hunt elephants: for profit, and to allegedly protect people. As he told CNN, in Zimbabwe this year, there have been "human-animal conflicts" that killed about 20 people. "That's why we are saying allow us to trade in these animals, and we can raise funds for their security and food. But the so-called conservationists condemn us," Farawo told CNN ."The park was meant for 15,000 elephants, but we are now talking of over 50,000."
While the Zimbabwe National Parks Authority may have noble and conservation-fueled intentions with the money made from hunters — who pay upwards of $50,000 to hunt game at the reserve — it's clear that making that money is a greater priority than the lives of the elephants. In addition to charging hunters to legally kill these animals, Zimbabwe often sells elephants to other countries. In fact, the country recently made $2.7 million when it sold more than 90 baby elephants to Dubai and China, The Chronicle reported earlier this year.
More From Megaphone
.

News

Hungarian Prime Minister Viktor Orbán announced that 10 trees will be planted for every baby born.

.

News

Baby boomers tend to be more environmentally friendly than Millennials and those in Generation Z, according to a new survey.