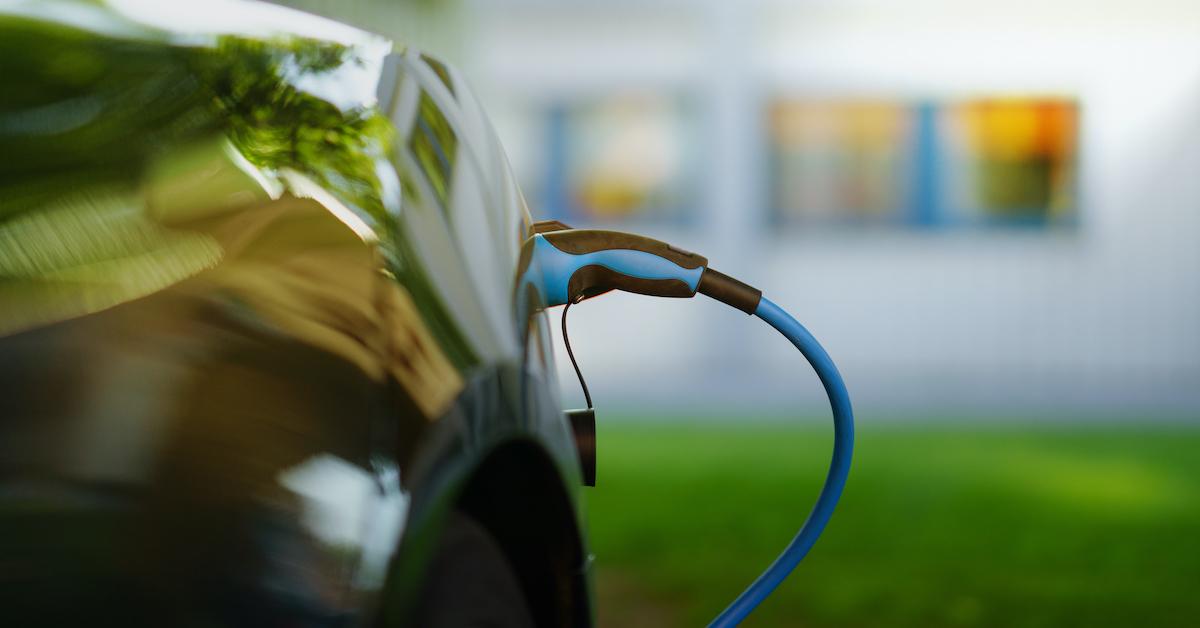 New electric car battery can take you 1,500 miles without a charge
By Sophie Hirsh

Nov. 1 2019, Updated 10:03 a.m. ET
The one drawback to driving an environmentally-friendly electric car? Charging. The average electric car can only take you several hundred miles before you need to stop at a charging station and wait for your car to regain power — but that could be changing soon thanks to a new invention. An English inventor has invented a car battery that can reportedly sustain 1,500 miles of driving before needing to be charged, and thanks to a recent deal with an engineering firm, it could revolutionize the transportation industry.
Article continues below advertisement
As reported by the Daily Mail, engineer and former Royal Navy officer Trevor Jackson is responsible for the exciting new battery, which is designed to power everything from electric cars to buses, trucks, and airplanes. And the best part is, Jackson just signed a multi-million pound deal with an engineering firm called Austin Electric. And as the news website added, Austin Electric plans to start mass producing the battery in its cars, with three projects in the works for the immediate future.
Article continues below advertisement
Jackson began tinkering with aluminum air batteries in his garage workshop in England way back in 2001, CleanTechnica reported. About a decade later, Jackson and his company Metalectrique Ltd. perfected a prototype — but they received major pushback from the automobile industry, and have struggled to take off. But the company made some progress in 2017 when the government agency UK Trade and Investment approved of the battery — and it made even more progress this month, when Austin Electric entered the picture.
"It can help trigger the next industrial revolution," Danny Corcoran, Austin Electric chief executive, told the Daily Mail about the new battery. "The advantages over traditional electric vehicle batteries are enormous," he added, noting that the invention is a "game changer."
Article continues below advertisement
So what exactly is this battery made of? As explained by Metro, Jackson developed "a new kind of electrolyte that works with much lower-purity metal," resulting in a top-secret formula that can provide drivers with 1,500 miles of driving before needing to charge. Additionally, the battery is technically not a battery but a fuel cell, according to the Daily Mail. While a battery converts chemical energy into electric power, a fuel cell converts the chemical energy of hydrogen (or another fuel) to produce electricity in a clean and efficient manner.
Article continues below advertisement
Jackson is very dedicated to his invention — to prove its safety (in comparison to other batteries, such as lithium-ion batteries, which were catching fire inside Samsung Galaxy cell phones), he has actually drank his non-toxic electrolyte formula in front of investors.
Article continues below advertisement
Here's how the battery works. In a demonstration for a Daily Mail reporter, Jackson sliced off the top of a can of soda, drained it, filled it with the electrolyte formula, and then clipped electrodes to the can, connecting it to a small propeller. The energy in the aluminum combined with the electrolyte formula was able to power the propellor.
"The energy in this will keep the propeller spinning for a month," Jackson explained to the reporter. "You can see what this technology could do in a vehicle if you scale it up."
The transportation industry is responsible for about 14 percent of global greenhouse gas emissions each year, and 29 percent of U.S. greenhouse gas emissions each year, according to the EPA via the IPCC. If Jackson's invention helps take fossil fuel-powered cars, trucks, buses, and airplanes off the road (and out of the sky) and replace them with battery-powered alternatives in the near future, it would make a huge difference in fighting against the climate crisis.