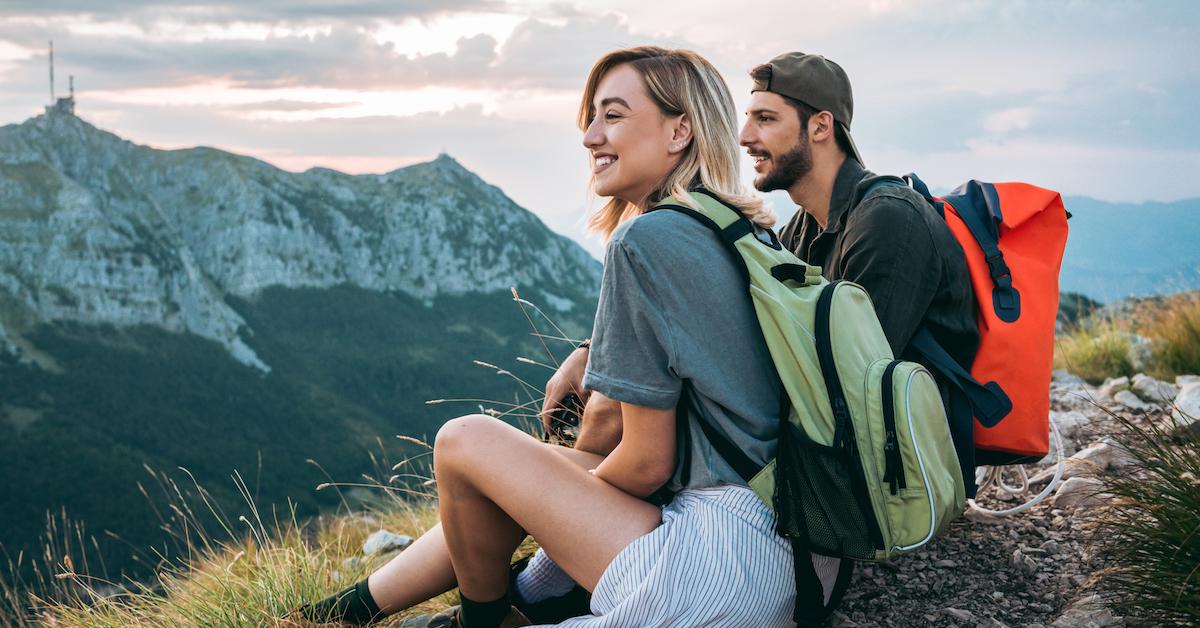 How eco-anxiety is inspiring Americans to make behavioral changes for the planet
By Sophie Hirsh

Feb. 6 2020, Updated 5:19 p.m. ET
Do you ever feel alone in your eco-anxiety? New research from the American Psychological Association (APA) shows that more Americans are concerned about — and taking action to curb — the climate crisis than you may think. And interestingly, growing anxiety about the future seems to be fueling Americans' eco-minded behavioral changes.
Article continues below advertisement
The Harris Poll conducted the survey for the APA in December 2019 and published it on Feb. 6. According to data sent to Green Matters, of the 2,017 U.S. adults of different backgrounds polled, 56 percent said they believe the climate crisis is society's most important current issue. About the same amount of people surveyed, 6 in 10, said they have made changes to reduce their contribution to the climate crisis. Additionally, 72 percent of all people surveyed said they feel motivated to make changes.
Out of those surveyed, the most common lifestyle changes people have made (or would consider making) include reducing waste, recycling, insulating their homes, using less electricity and heat at home, switching to renewable energy sources, consuming less stuff, and flying less often. Those surveyed were less likely to change their daily transportation habits (such as driving an electric car, carpooling, biking, or taking public transport) or their diet (going vegan or eating less meat, dairy, and eggs).
Article continues below advertisement
Of the 60 percent or so of people who have already made changes, 26 percent of them said that the reason they haven't made more changes is due to not having the resources (either time, money, or ability). Luckily, there are plenty of free resources on the Internet for making lifestyle changes to reduce our environmental impacts, but not having the time or access to join the low-impact movement is a valid and important roadblock for many people who wish they could do more to help the planet.
Article continues below advertisement
The 40 percent of people who have not made any behavioral changes to reduce their contribution to climate change were asked what would motivate them to reduce their contribution to climate change. Out of that 40 percent, 29 percent said nothing would motivate them to make any changes. Womp-womp.
One growing motivation for people to make lifestyle changes to help the planet is eco-anxiety, which the study defines as "any anxiety or worry about climate change and its effects." Out of those surveyed, 68 percent have experienced "at least a little eco-anxiety." But the 18-34 age group experiences anxiety over the climate crisis the most — 47 percent of young adults in that age group said their daily lives are affected by climate-related stress.
Article continues below advertisement
Sometimes trying to live a sustainable lifestyle can feel a bit isolating — but the results of the APA's survey show that more and more Americans are trying, and that many are interested in trying. The two biggest reasons driving these changes are concern for protecting the planet for future generations (cited as the motivation behind 52 percent of those surveyed who are already making changes) and hearing about the climate crisis and its impacts in the news (cited as the motivation for 43 percent of those surveyed who are already making changes).
Article continues below advertisement
Even though eco-anxiety is not a good feeling, it is a powerful motivator in getting people to make behavioral changes; it can also help influence people to lobby for governmental policies and protest corporations and industries who are directly contributing to the climate crisis (such as fossil fuel corporations and the animal agriculture industry).
So if you are hoping to get your friends and family on board with living sustainably, don't just tell them they should go zero waste, eat plant-based, quit flying, and give up their car. Instead, take the results of this survey into account. Encourage the people in your life to read more news about the climate crisis, follow social media accounts that discuss the issues facing the planet, and watch documentaries about the climate (such as Cowspiracy and An Inconvenient Truth). Additionally, you can compassionately talk to others about the ways the climate crisis is already affecting humans and how it will continue to affect future generations, share things you learn about the climate crisis on social media, and continue on your own sustainable living journey.