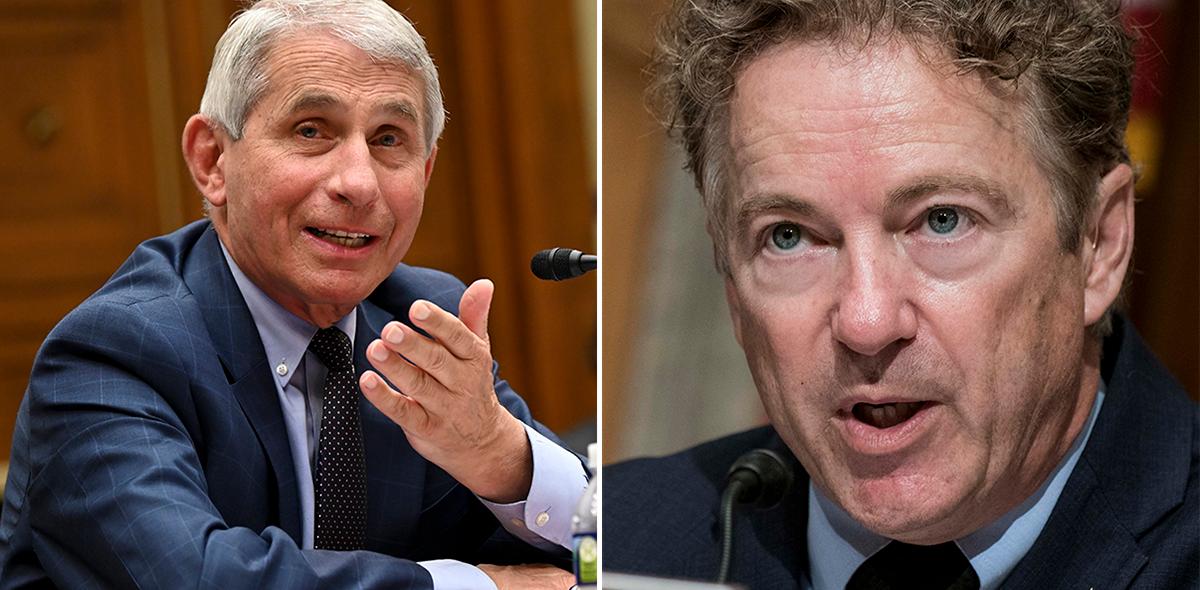 Dr. Fauci clashes with Sen. Rand Paul: 'you are not listening'
By Mark Pygas

Sep. 24 2020, Updated 8:30 a.m. ET
Dr. Anthony Fauci and Sen. Rand Paul have clashed numerous times at the Senate Health Committee. Paul has repeatedly pushed for a herd immunity response to the coronavirus, which experts have warned could lead to hundreds of thousands of deaths.
Article continues below advertisement
Paul has cited the experiences of countries like Sweden, which went for a less aggressive from of lockdown which was largely voluntary. As a result, Sweden has had 57 deaths per 100,000 people, compared with five in Norway and 11 in Denmark.
Yesterday, Fauci and Paul clashed yet again over herd immunity. Paul suggested that New York's low infection rate was a result of herd immunity rather than social distancing and other mitigation methods.
Article continues below advertisement
"You've lauded New York for their policy," Paul said. "New York had the highest death rate in the world. How can we possibly be jumping up and down and saying, 'Oh, Governor Cuomo did a great job!'? He had the worst death rate in the world."
Article continues below advertisement
"No, you've misconstrued that, Senator, and you've done that repetitively in the past," Fauci retorted. "Right now... the things that are going on in New York to get their test positivity one percent or less is because they're looking at the guidelines we have put together from the task force... masks, social distancing, outdoors more than indoors, avoiding crowds, and washing hands."
"Or," Paul interrupted. "They've developed enough community immunity that they're no longer having the pandemic because they have enough immunity in New York City to actually stop it."
Article continues below advertisement
Fauci was then interrupted by the committee but later went on to state: "This happens with Senator Rand [Paul] all the time. You are not listening to what the director of the CDC said. That in New York—it's about 22 percent—if you believe 22 percent is herd immunity, I believe you're alone in that." Which essentially debunked the theory Paul was pushing.
Rand Paul was one of the many people who came out about the lockdowns back in May, pushing the dangerous idea of herd immunity as opposed to social distancing guidelines set forth by the CDC.
Article continues below advertisement
Fauci did concede that some mistakes were made early on, but it doesn't diminish from their early recommendations. He reiterated that "As new data comes, you make different recommendations."