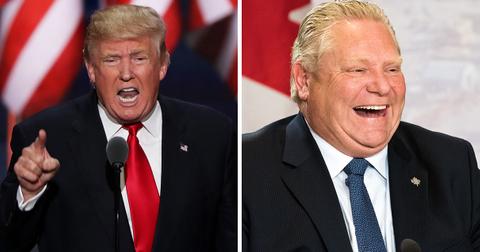 Ontario Premier on Trump reopening U.S-Canada border: 'I don't want them'
By Mark Pygas

Updated
President Donald Trump floated the idea of reopening the Northern border with Canada on Wednesday as part of his plan to get the United States back in business.
"Our relationship with Canada is very good -- we'll talk about that. It will be one of the early borders to be released," President Trump said. "Canada's doing well, we're doing well -- so we'll see."
The two countries agreed to close the border to all non-essential travel to stem the spread of coronavirus. That agreement expires next week.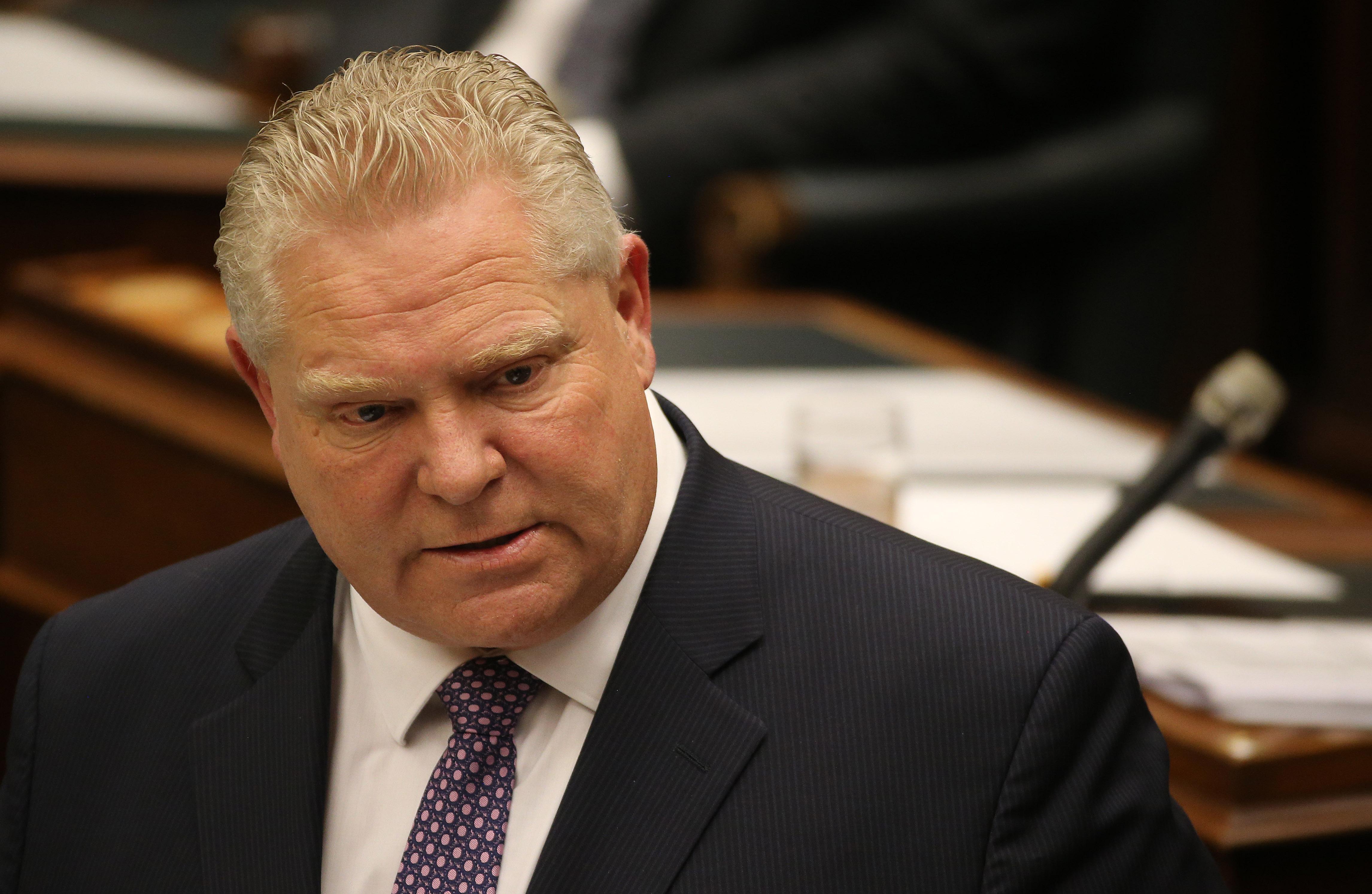 But the feeling doesn't seem to be mutual. Ontario Premier Doug Ford said in a press conference on Thursday that Prime Minister Justin Trudeau should keep the border closed.
"Trudeau should say no right away," Ford said. "Until we have this under containment, we need to have our borders closed."
"We should have shut down the borders a lot sooner and put better screening at our airports," Ford added. "The answer is absolutely not. I don't want them [Americans] in Ontario. I want to put the people of Ontario first."
Prime Minister Trudeau has also suggested that the border won't open for some time.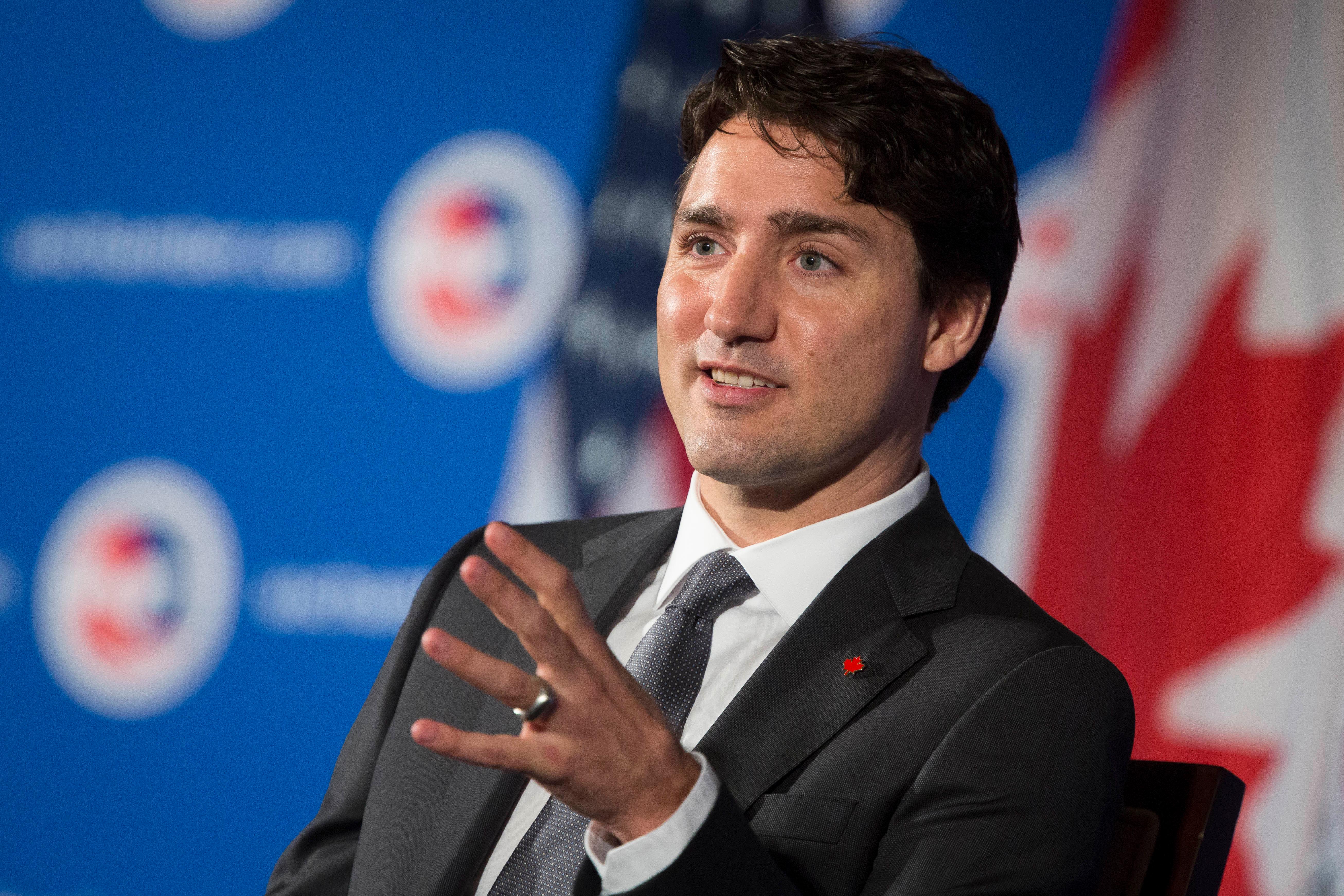 "There's a recognition that as we move forward there will be special thought given to this relationship. But at the same time we know that there is a significant amount of time, still, before we can talk about loosening such restrictions," Trudeau in a daily briefing following Trump's comments.
The United States has seen 671,000 coronavirus cases and over 33,200 deaths as a result. Canada has seen around 30,000 cases and over 1,000 deaths.
Prime Minister Trudeau ended up in self-isolation after his wife, Sophie Grégoire Trudeau, tested positive for the virus and was moved to quarantine. He's reportedly been running the country while also looking after his children and doing chores, which would usually be done by his wife or members of staff.
Busy day ahead, working from home. Meetings with my cabinet, the country's premiers, national Indigenous leaders, and more. Staying focused on you. Talk soon. pic.twitter.com/xhAuxscf6N

— Justin Trudeau (@JustinTrudeau) March 13, 2020
While Sophie Trudeau has since recovered, doctors don't know when she got sick. As a result, Prime Minister Trudeau announced last month that he would remain in isolation for at least another two weeks.
"I have to continue in isolation in order to be sure that we're following all the protocols and the recommendations by Health Canada," Prime Minister Trudeau said.
He added that Canadians had discovered that they could do an "awful lot of work via telephone, via video conferences - and that's exactly what I am doing".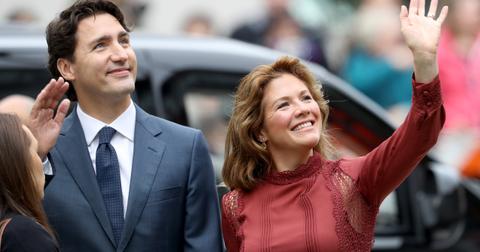 After receiving the all-clear, Sophie Trudeau took their children to a summer residence for Canadian prime ministers.
"I am feeling so much better and have received the all-clear from my physician and Ottawa Public Health," she said in a Facebook post following her recovery.
"But like I said, we've asked people to stay home and work from home as much as possible, not go out if they don't have to and that certainly is something that we're doing and encouraging."
"And to everyone who is suffering right now, I send you all my love," she added.
"These are challenging times," Sophie Trudeau wrote. "I know it's not easy to be alone — we are all social beings, me included!" She goes on to urge people to socialize virtually.
"From social media to a simple phone call, there are so many ways for us to stay connected while we're apart and actually deepen our relationships," she added.
The best way to prevent contracting or spreading coronavirus is with thorough hand washing and social distancing. If you feel you may be experiencing symptoms of coronavirus, which include persistent cough (usually dry), fever, shortness of breath, and fatigue, please call your doctor before going to get tested. For comprehensive resources and updates, visit the CDC website. If you are experiencing anxiety about the virus, seek out mental health support from your provider or visit NAMI.org.