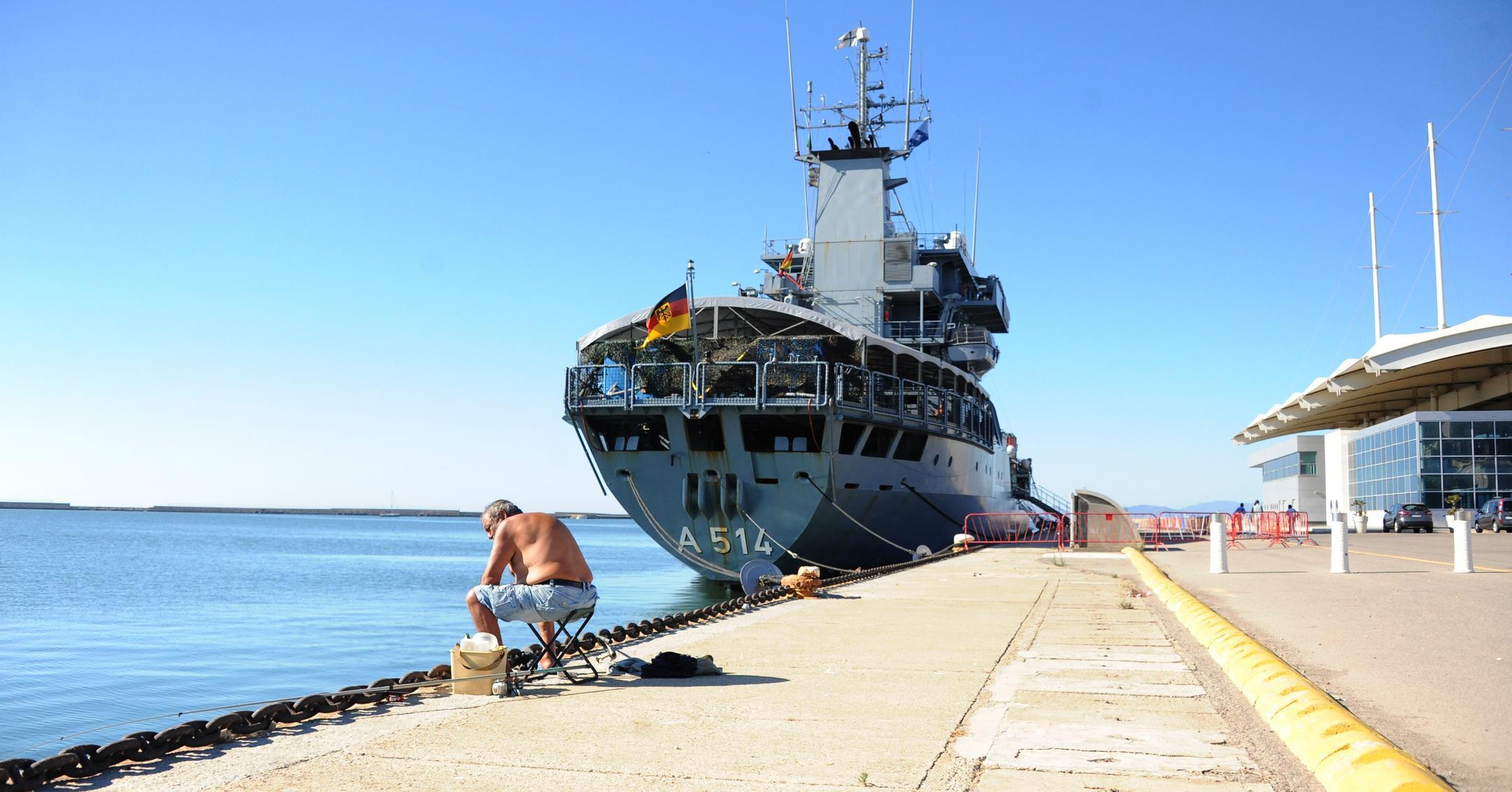 Dolphins return to Italy's ports amidst coronavirus lockdown
By Mark Pygas

Apr. 15 2020, Updated 11:19 a.m. ET
Dolphins have reportedly returned to one of Italy's ports as the country endures a nationwide lockdown. Prime Minister Giuseppe Conte ordered the lockdown in an attempt to slow the spread of coronavirus, which has led to nearly 3,000 deaths in the country.
Article continues below advertisement
Esquire Middle East reports that the dolphins were spotted in the port of Cagliari, which is the capital city of the Italian island of Sardinia. A YouTube video of the moment, posted last week, claims that the area is usually reserved for ferries.
Article continues below advertisement
Screenshots from the video have since circulated online, falsely claiming that the images were taken in Venice's canals.
"Thought I'd spread a bit of positivity for you guys," one user wrote. "Since the lockdown of Venice without the pollution from boats the water has been begun to clear up and a dolphin has been spotted in the canal for the first time in nearly 60 years!"
Article continues below advertisement
While that claim is untrue, Venice's wildlife has also benefited from the lockdown. As previously reported, members of the Facebook group Venezia Pulita, which translates to Clean Venice, have been sharing photos of Venice's canals as they clear up from a lack of traffic.
Those images show fish and swans navigating the canal. "How beautiful it would it be, after the emergency and once we all returned safely, [we] remember the beauty we've seen reappear around the city these days," one group member commented on the photos. "It would be nice for people to start thinking about so many things and we all become more responsible and respectful to nature and our fellow people."
Article continues below advertisement
Another user shared photos of the canals sent by a friend in the city. "Another bright side," the friend wrote. "This is Venice lagoon... the water is clear, you can see the fishes. Amazing. I don't think that there's a single Ventian or italian alive that has ever seen it!"
Article continues below advertisement
"The water now looks clearer because there is less traffic on the canals, allowing the sediment to stay at the bottom," a spokesman for the Venice mayor's office told CNN. "It's because there is less boat traffic that usually brings sediment to the top of the water's surface."
Article continues below advertisement
"The air, however, is less polluted since there are less vaporetti and boat traffic than usual because of the restricted movement of residents," the spokesman also told CNN.
A Venetian architect also explained to Italo Americano that a lot of the pollution in Venice's canals comes from chemicals released into the waterways. With the country shut down, there may be less chemicals entering the canal.