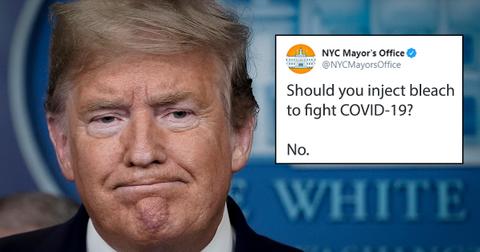 A lot more people are ingesting disinfectant after Trump's 'sarcastic' coronavirus comments
By Mark Pygas

Updated
Poison control centers in several states are reporting a rise in calls about ingesting household cleaning products following a suggestion by President Donald Trump that the products could be a possible treatment for the coronavirus.
In a press briefing last week, President Trump seemed to suggest that research was needed into a downright dangerous treatment for coronavirus - injecting disinfectant.
While talking about how light and disinfectant can kill coronavirus on surfaces, President Trump stated: "And then I see the disinfectant where it knocks it out in a minute. One minute. And is there a way we can do something like that, by injection inside or almost a cleaning? Because you see it gets in the lungs, and it does a tremendous number on the lungs. So it'd be interesting to check that. So you're going to have to use medical doctors."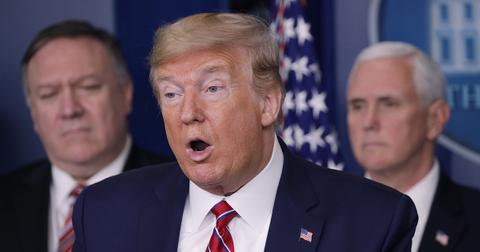 President Trump has since claimed that the comment was sarcastic. "I was asking a question sarcastically to reporters like you just to see what would happen," Trump told reporters on Friday.
"I was asking a sarcastic — and a very sarcastic question — to the reporters in the room about disinfectant on the inside," the president continued. "But it does kill it, and it would kill it on the hands and that would make things much better. That was done in the form of a sarcastic question to the reporters."
During Friday's coronavirus briefing, Trump only spoke for a short amount of time and did not take questions from the press. Over the weekend, there were no briefings, with President Trump describing them as "not worth the time & effort."
What is the purpose of having White House News Conferences when the Lamestream Media asks nothing but hostile questions, & then refuses to report the truth or facts accurately. They get record ratings, & the American people get nothing but Fake News. Not worth the time & effort!

— Donald J. Trump (@realDonaldTrump) April 25, 2020
But that wasn't the only news to come out over the weekend. Several states reported a rise in calls about exposure to household cleaning products. New York City's Department of Health and Mental Hygiene told NPR that the recorded 30 cases in 18 hours after Trump's comments, a higher number than usual.
Department spokesperson Pedro F. Frisneda said that nine were "specifically about exposure to Lysol, 10 cases specifically about bleach and 11 cases about exposures to other household cleaners." That's more than double the 13 total cases that the department dealt with during the same time frame one year ago.
"Very clearly, disinfectants are not intended for ingestion either by mouth, by ears, by breathing them in — in any way, shape or form. And doing so can put people at great risk," the city's health commissioner said in a recorded message addressed to New Yorkers.
The Tennessee Poison Center also saw a jump in calls, according to Knox News. Dr. Rebecca Bruccoleri, the medical director of the Tennessee Poison Center, told media that they had seen an increase in calls about exposure to cleaning supplies even before Trump's comments.
"A lot of it is just getting exposed," Bruccoleri said. "Someone might ingest it, or they might get it on their skin and be concerned about it."
"I think that people are looking for an answer, and there's a lot of misinformation on the internet," Bruccoleri said of President Trump's comment. "I think the important thing to stress is that people need to look at reputable websites and talk to their doctors before doing any alternative therapy. That's a good screening measure."
"Bleach should not be injected or ingested to prevent coronavirus," Bruccoleri added. "It can be really, really dangerous. It can destroy your internal organs."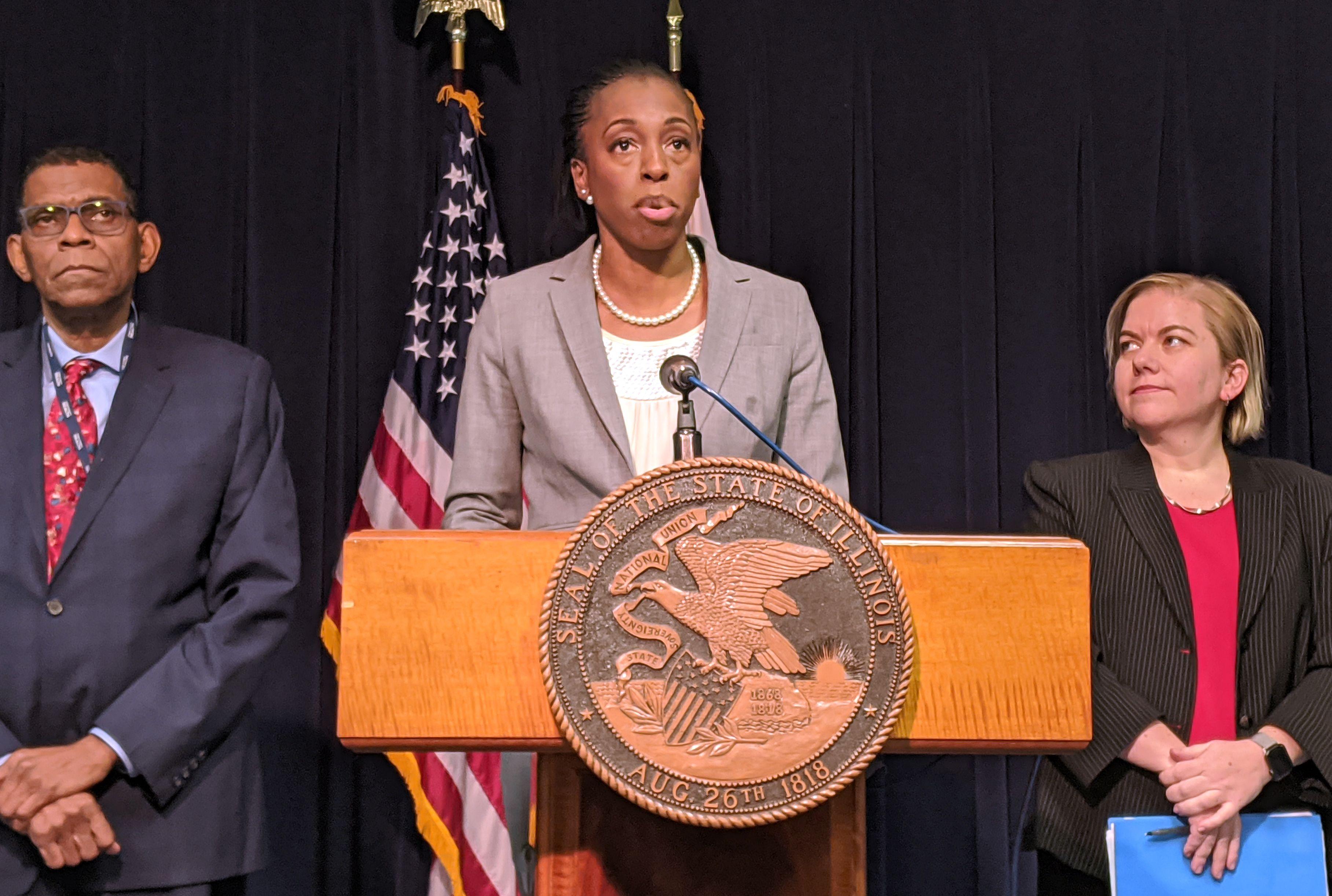 Illinois Department of Public Health Director Ngozi Ezike had to issue a similar warning after Trump's comments.
"There has been a significant increase in calls to the Illinois Poison Control Center in association with exposure to cleaning agents [since Thursday]," Ezike said at a briefing, according to NBC Chicago.
Ezike added that one person had tried to gargle mouthwash mixed with bleach to protect themselves from coronavirus. "Injecting, ingesting, or snorting household cleaners is dangerous. It is not advised, and it can be deadly," she said.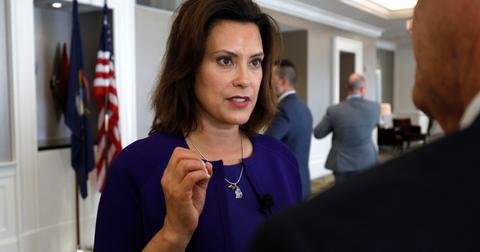 Michigan Gov. Gretchen Whitmer and Maryland Gov. Larry Hogan also reported an uptick in calls to emergency hotlines in their states.
"We have seen an increase in numbers of people calling poison control, and so I think it's really important that every one of us with a platform disseminate medically accurate information," Whitmer said, according to The Hill.
"I want to say, unequivocally no one should be using disinfectant, to digest it to fight COVID-19," she added. "Please don't do it. Just don't do it."
Hogan said that his state had seen "hundreds of calls come into our emergency hotline at our health department asking if it was right to ingest Clorox or alcohol cleaning products, whether that was going to help them fight the virus."
"So, we had to put out that warning to make sure that people were not doing something like that, which would kill people actually to do it," he added. "The president's got to focus on the message, stick to a message and make sure that these press conferences are fact-based."
The Kentucky Poison Control Center of Norton Children's Hospital were also reporting a rise in people ingesting cleaning products even before President Trump's comments. In March, the center saw a 30% increase in calls related to disinfectants. The spike included a 56% increase in poisonings from household cleaners and a 30% increase in poisonings from hand sanitizers, according to Wave3.
The best way to prevent contracting or spreading coronavirus is with thorough hand washing and social distancing. If you feel you may be experiencing symptoms of coronavirus, which include persistent cough (usually dry), fever, shortness of breath, and fatigue, please call your doctor before going to get tested. For comprehensive resources and updates, visit the CDC website. If you are experiencing anxiety about the virus, seek out mental health support from your provider or visit NAMI.org.