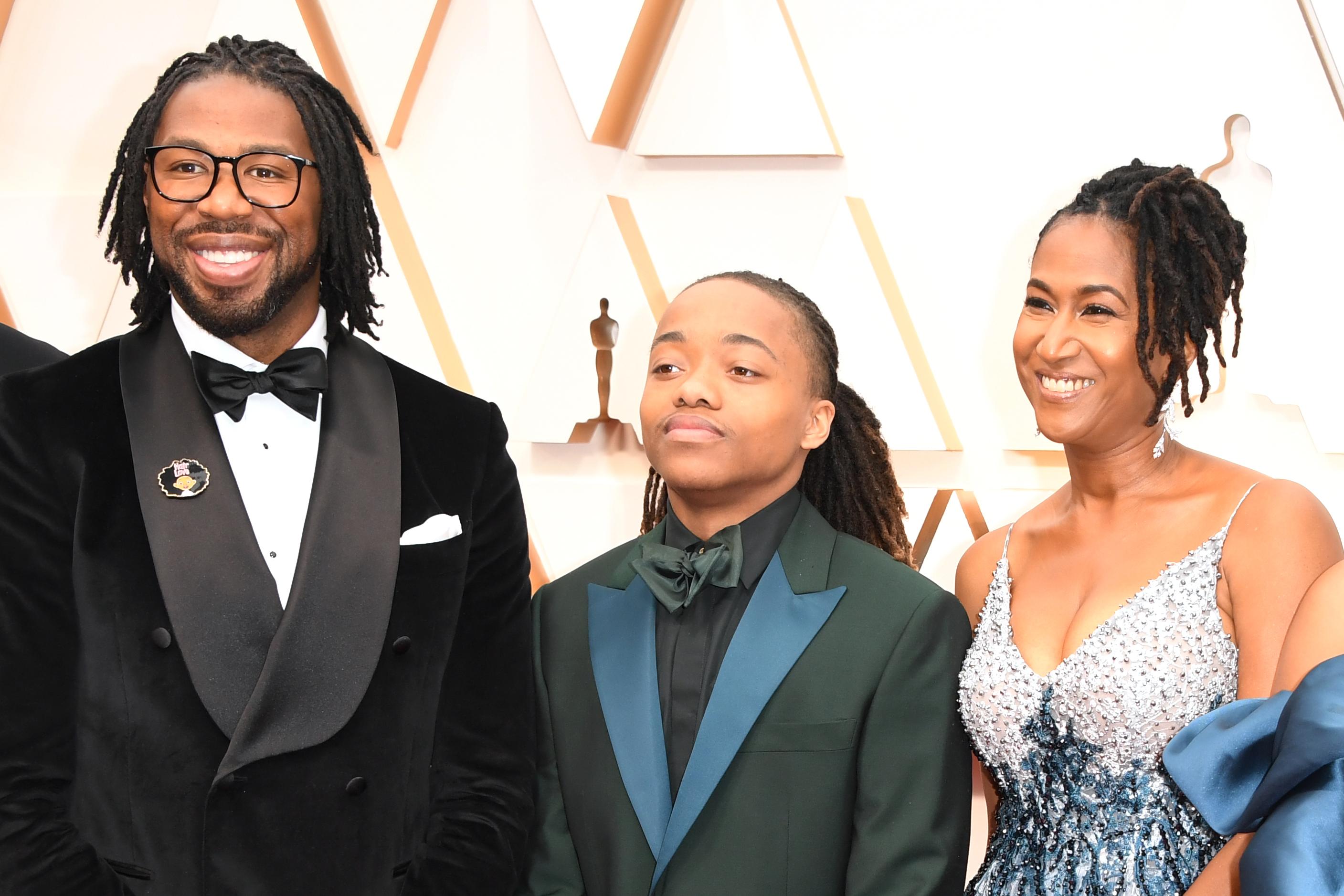 DeAndre Arnold got invited to the Oscars after being suspended from school for refusing to cut his dreadlocks
By Mark Pygas

Feb. 10 2020, Updated 8:23 a.m. ET
Back in January, we learned the story of DeAndre Arnold, an 18-year-old from Texas who was suspended from school for refusing to cut his dreadlocks. After returning to school, DeAndre was also told that he wouldn't be able to walk at his graduation unless his hair was cut to meet the school district's hair length standards.
Article continues below advertisement
The school board refused to budge on their position, even after a meeting with activists in which they were accused of violating DeAndre's religious rights.
"There is no dress code policy that prohibits any cornrow or any other method of wearing of the hair," Superintendent Greg Poole said at a school board meeting. "Our policy limits the length. It's been that way for 30 years."
DeAndre has received incredible support since his story went viral. Earlier this month, the teenager appeared on an episode of The Ellen Show, and he's even attracted the support of Bernice King, a daughter of Martin Luther King Jr, and Houston Texans wide receiver DeAndre Hopkins.
Article continues below advertisement
And now, DeAndre has attended the Oscars alongside actress Gabrielle Union and the former N.B.A. champion Dwyane Wade. DeAndre was invited to the Oscars last week by the married couple, who were producers of Hair Love, a short animated film by Matthew A. Cherry about being accepting of natural hairstyles.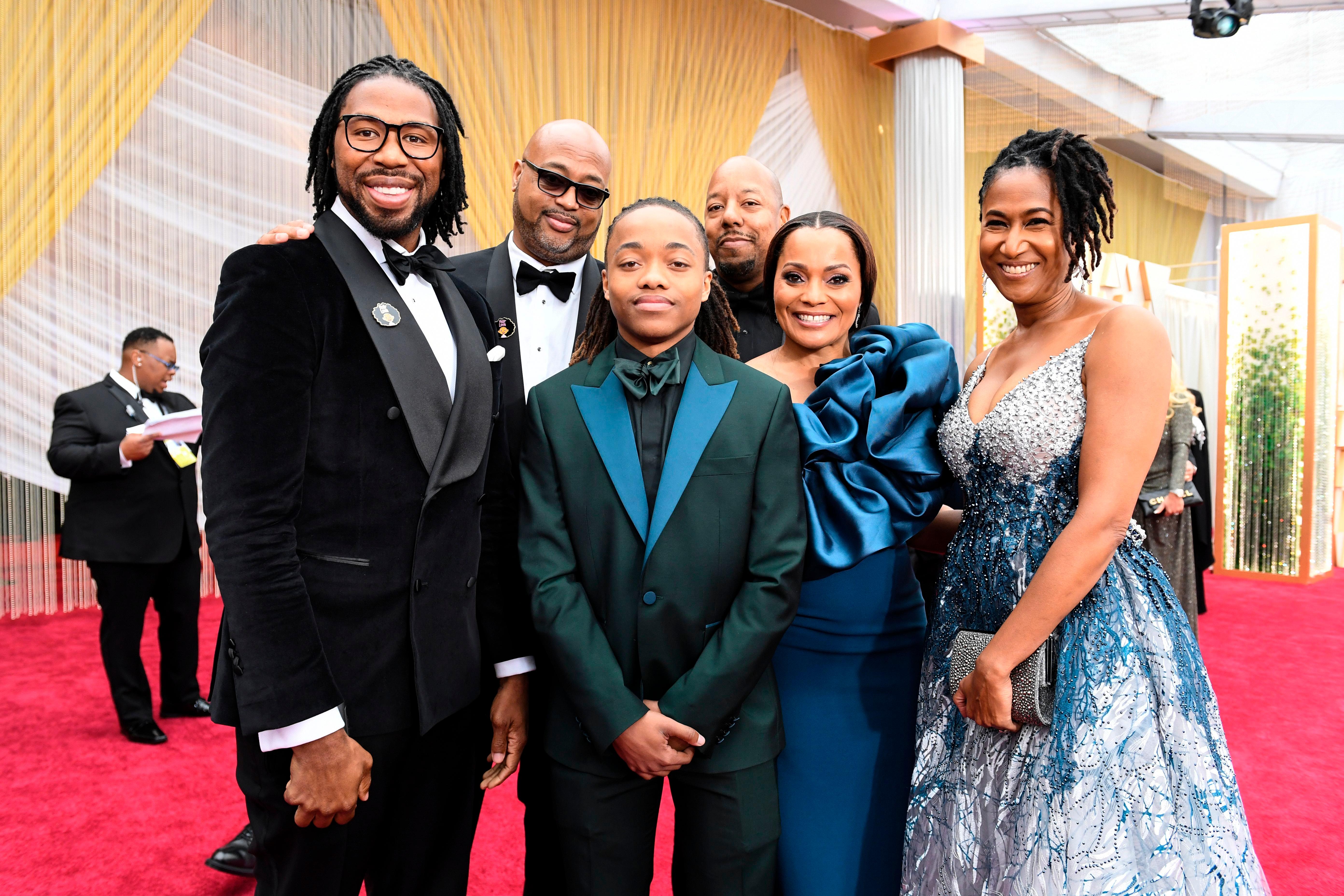 Article continues below advertisement
"We surprised high school teen DeAndre Arnold and his family with an invitation to the Oscars as our special guests," the couple explained in an Instagram post. "As you may have already heard, Deandre was recently suspended and threatened with not being able to walk in his high school graduation if he didn't cut his hair, and inviting him to the Oscars was the least we could do. He deserves the platform."
DeAndre was invited by the couple with the help of Dove to promote an effort to take The Crown Act nationwide. The California law, which stands for "Create a Respectful and Open World for Natural Hair," prohibits discrimination based on hairstyle and hair texture and was first introduced by state Senator Holly Mitchell.
The law has also been passed by New York and New Jersey, with 22 other states also considering passing the law. Several cities have also passed the legislation on a local level.
Article continues below advertisement
Gabrielle Union and Dwyane Wade were producers on Matthew A. Cherry's Hair Love, a short animated film that picked up an Oscar for Animated Short last night.
"Hair Love was done because we wanted to see more representation in animation," Cherry said during his acceptance speech. "We wanted to normalize black hair. There's a very important issue that's out there, the CROWN Act, and if we can't help to get this passed in all 50 states it will help stories like DeAndre Arnold's who's our special guest tonight."
Following the win, an old tweet by Cherry quickly went viral. "I'm gonna be nominated for an Oscar one day," the 2012 tweet reads. "Already claiming it."
Article continues below advertisement
Cherry himself referenced a tweet from 2016, when he first started working on Hair Love.