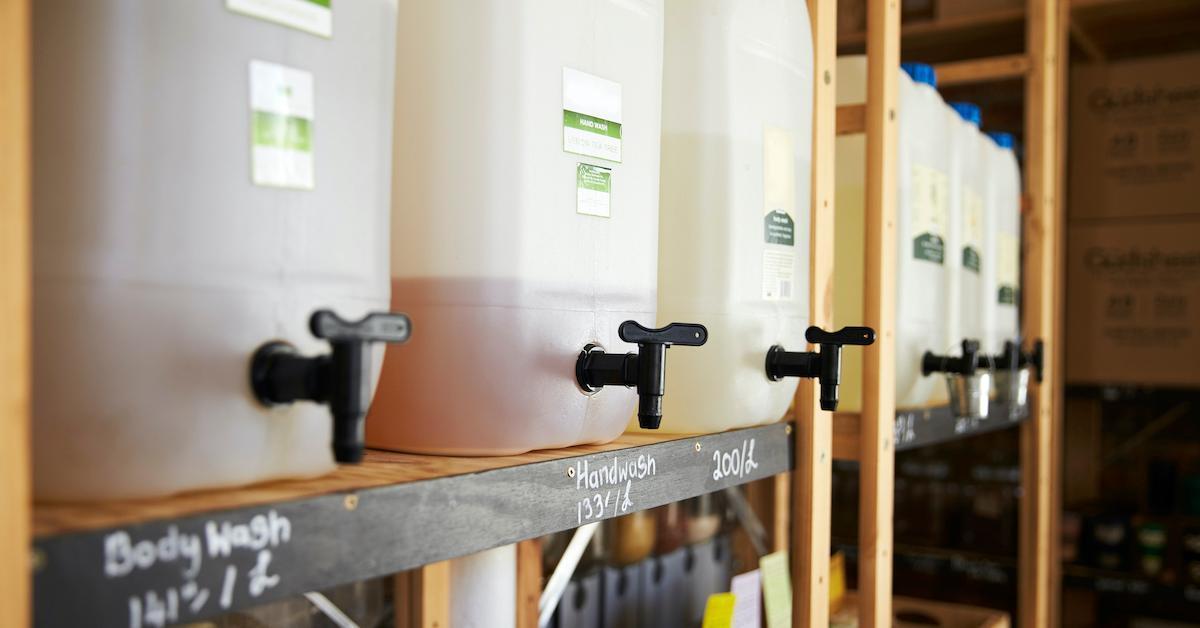 This Czech drugstore has a shampoo refill station to reduce plastic waste
By Sophie Hirsh

Nov. 12 2019, Updated 11:46 a.m. ET
Living a zero-waste lifestyle is definitely easier if you have a zero-waste shop or a store with a bulk section in your area. Obviously, not everyone has access to bulk shopping — but, luckily for the planet, it's becoming more and more mainstream every day. For example, conventional drugstores in the Czech Republic have recently started installing bulk sections for liquid hygiene products, and the news even made the front page of Reddit this week.
Article continues below advertisement
A redditor by the name of Lord-AG posted a photo of the drugstore to the subreddit interestingasf*ck on Monday, Nov. 11. "Some drugstores in the Czech Republic introduced shampoo and shower gel filling machines," the user wrote, to the tune of 124,000 upvotes. "Customers can refill their empty bottles with various products so they don't have to buy a new one every time." The picture shows what looks like a conventional drugstore, the aisle lined with various hygiene products packaged in plastic bottles. But at the end of the aisle, there is a machine with a few spouts, where customers can refill their bottles of shampoo and body wash, as well as what looks like laundry soap and dish soap.
Article continues below advertisement
There are so many benefits to refilling containers you already own at bulk stations. For one thing, you are reducing the amount of plastic containers that you buy, and therefore the amount of waste you produce, and therefore the amount of waste that goes to landfills and emits methane. You are also reducing the demand for new plastic to be created — and the less we demand these products (especially as more and more people start refilling products instead of buying new ones), the less corporations will supply them. Additionally, bulk purchases are typically sold by weight, which means you can buy however much or little you need at a time. But perhaps best of all, you can save money by refilling containers you already own with bulk products, because you will no longer be paying for the packaging.
It's pretty cool to see these machines in a conventional drugstore in the Czech Republic, since, typically, bulk sections — especially for liquids — are only available in health food stores, food co-ops, specialty zero-waste grocery stores, and certain supermarket chains.
Article continues below advertisement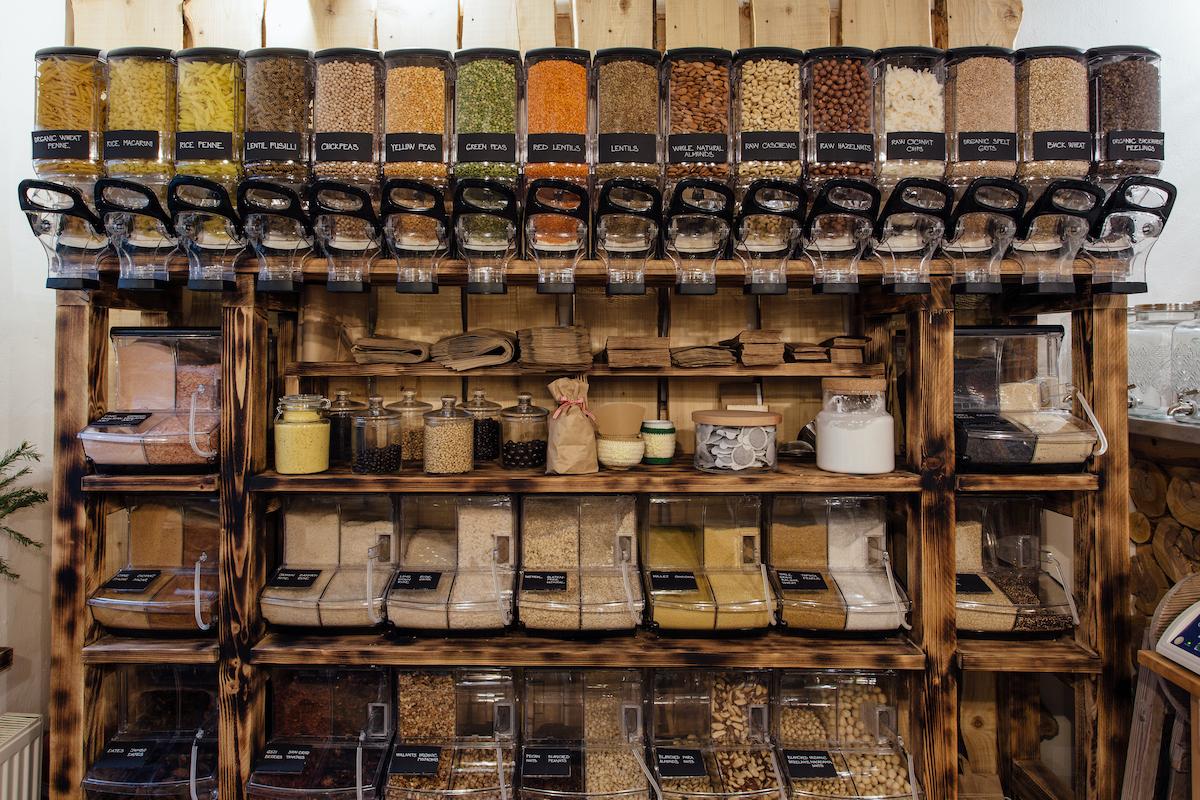 Article continues below advertisement
More and more major grocery stores have bulk dry goods, where you can fill up your own containers or cloth bags with things like rice, nuts, beans, and even candy. Many of these stores also have machines to grind your own fresh nut butters; some even have liquid refills on things like shampoo, soap, and laundry detergent like the Czech store; and if you're really lucky, you'll find bulk products such as oils, vinegars, and molasses. Widespread stores with bulk sections include Whole Foods, Fairway, Sprouts, Ralphs, and The Fresh Market.