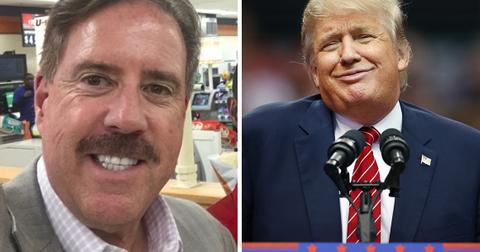 Conservative radio host fired during show for criticizing Trump
By Mark Pygas

Updated
Craig Silverman, the host of the Denver-based The Craig Silverman Show, was fired during one of his radio shows after he criticized President Donald Trump. Silverman hosted his show on 710 KNUS, a conservative radio station, but was fired on Saturday after airing a segment about Roy Cohn according to Fox 31.
Article continues below advertisement
Roy Cohn was a ruthless attorney for the Trump family, described by people who knew him as "a snake" and "a scoundrel." Cohn was indicted four times for stock fraud, obstructing justice, perjury, bribery, conspiracy, extortion, blackmail, and filing false reports. Three times he was acquitted, and the fourth ended in a mistrial. 
Silverman responded to a tweet from Colorado Rep. Dylan Roberts who called the firing "a sad day for Colorado and the First Amendment."
Article continues below advertisement
"I cannot and will not toe strict Trump party line," Silverman wrote. "I call things as I see them.  I see corruption and blatant dishonesty by President and his cronies. I also see bullying/smearing of American heroes w/courage to take oath and tell truth. Their bravery inspires me."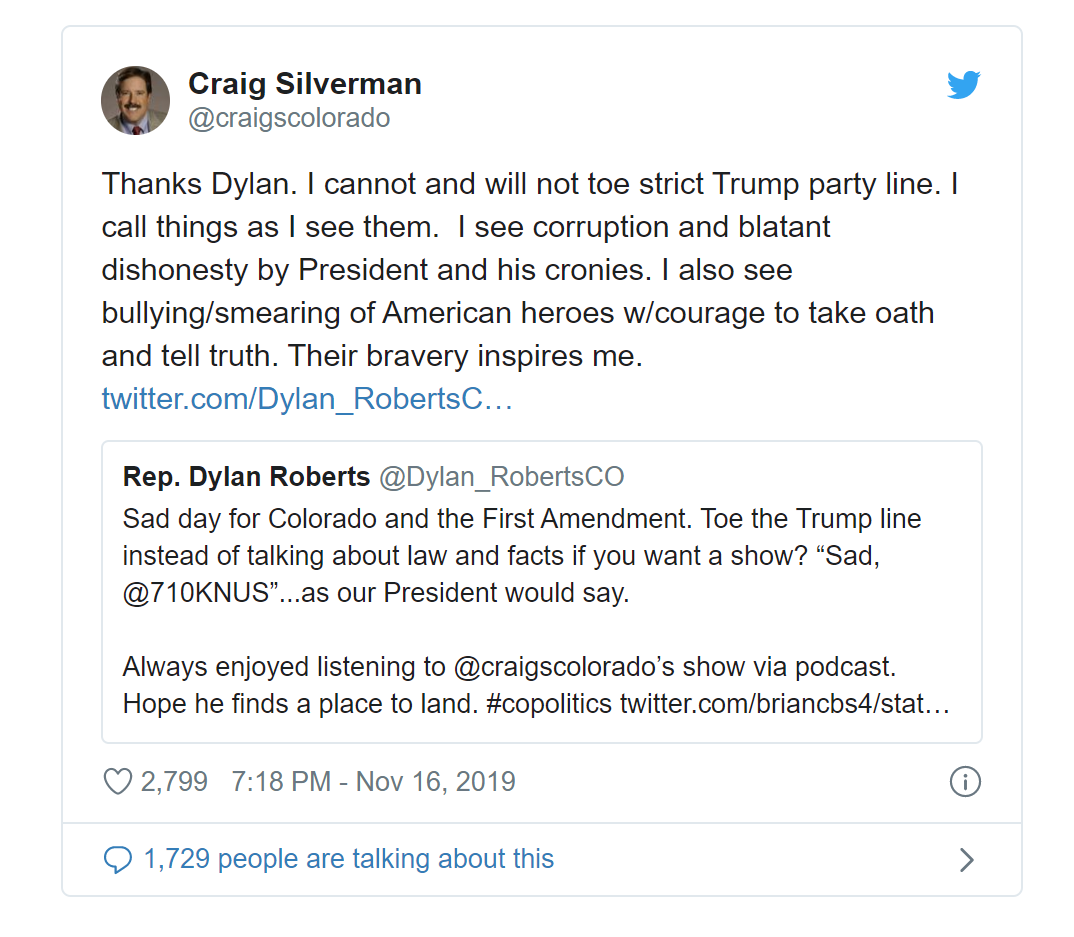 Article continues below advertisement
Joe Walsh, a conservative figure who has widely criticized President Donald Trump also called the firing "pathetic." 
"Craig Silverman was a great, honest voice on the radio," Walsh wrote. "But [Salem Media Group] & almost all of conservative talk radio don't want honesty. They want Trump worship. Salem got rid of [Michael Medved] because he wouldn't worship Trump & they pressured me to worship Trump. Pathetic."  
The firing came one day after Silverman praised Marie Yovanovitch, the former US ambassador to Ukraine, as an "American hero" for testifying against President Trump in the impeachment hearings. 
President Donald Trump was also live-tweeting the hearing, stating: "Everywhere Marie Yovanovitch went turned bad."
Article continues below advertisement
Democrats accused President Trump of attempting to intimidate a witness, which President Trump denies, and even gave Yovanovitch a chance to reply to the president's tweets during the hearing. 
Silverman has earned plenty of praise online for saying what he believes. "Thank you for showing your listeners that principles and values are so important," one user wrote.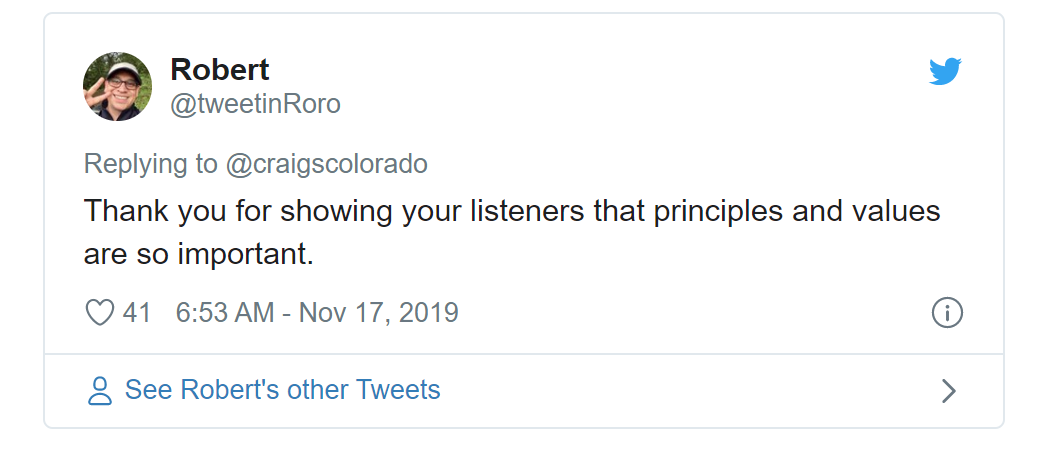 Article continues below advertisement
Another added: "Craig, I sincerely appreciate you for taking a stand, and speaking your mind. Nothing you said was in my opinion something to be fired for. I hope this opens many more doors for you to progress your career. I stand with you sir! Good job, and thank you for many years of voice!"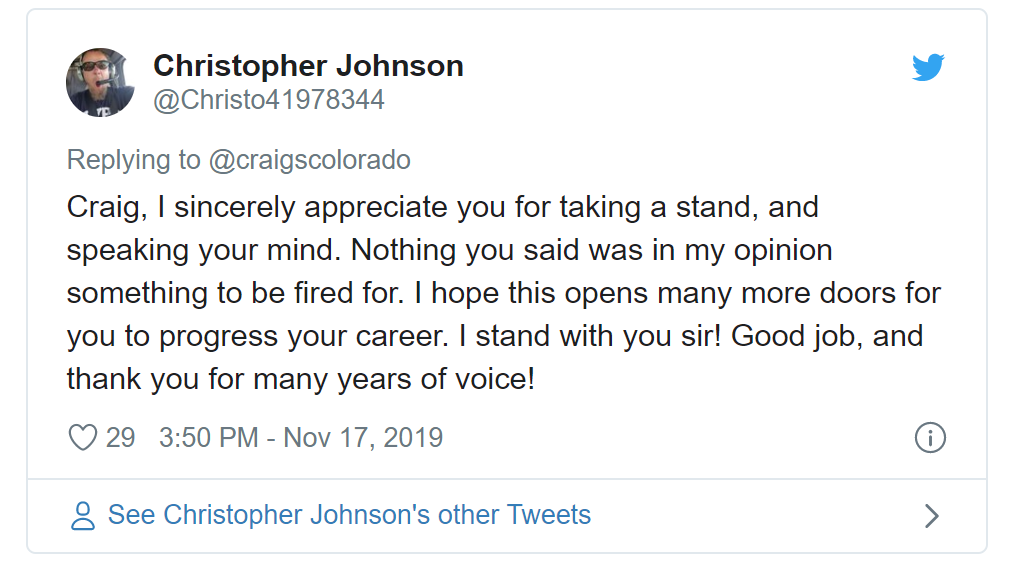 Article continues below advertisement
While one person concluded: "Continue to speak your mind some will only consider this precept in your voice.  Yovanovitch inspired me also. We need patriots for foreign service and all across this nation to use their platform in aggregate condemnation against lawlessness."