Beautiful Copenhagen urban space designed around 2,000 bicycle parking spots
By Sophie Hirsh

Nov. 18 2019, Updated 11:55 a.m. ET
When you hear "parking lot," you probably think of rows and rows of cars, right? (Or at least, you think of cursing from behind your steering wheel while circling a crowded parking lot.) But thanks to the work of one sustainability-minded Danish architecture firm, the future of parking lots may just be all about bicycles.
As reported by Inhabitat, architecture firm COBE recently unveiled a new eco-friendly public space in Copenhagen, designed around beautiful yet functional bicycle parking lots.
Article continues below advertisement
According to COBE's website, the public space, called Karen Blixens Plads, is an urban space built for the new University of Copenhagen, nestled between the campus and a nature reserve called Amager commons. Karen Blixens Plads is one of the largest public squares in Copenhagen, measuring more than 20,000 square meters. The square was designed to look like rolling hills, with tiled ground smoothly rising and falling all across the square. Underneath some of the rising parts of the hills are covered bicycle parking lots — in fact, Karen Blixens Plads has room for more than 2,000 parked bicycles, two-thirds of which are in covered spaces underneath the hills.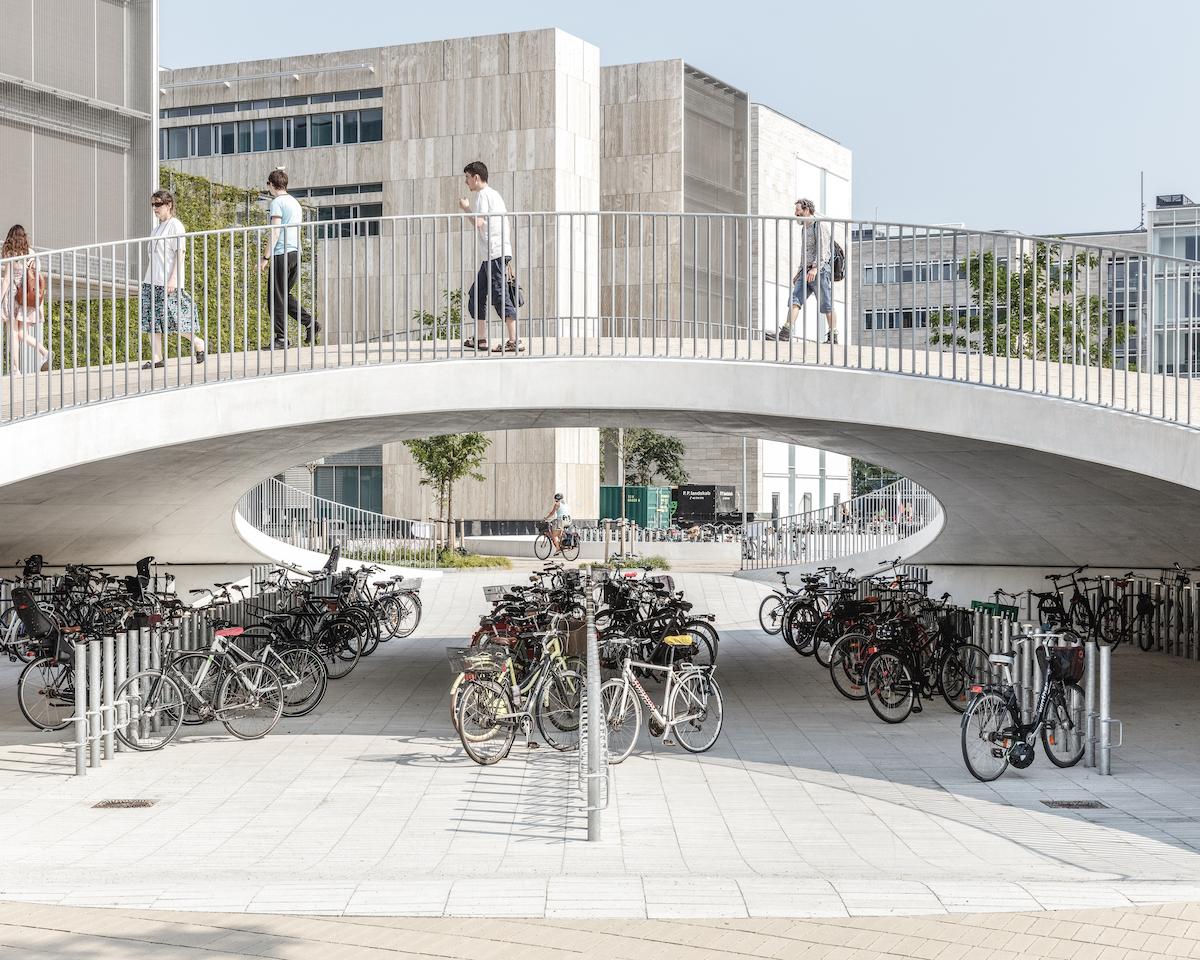 Article continues below advertisement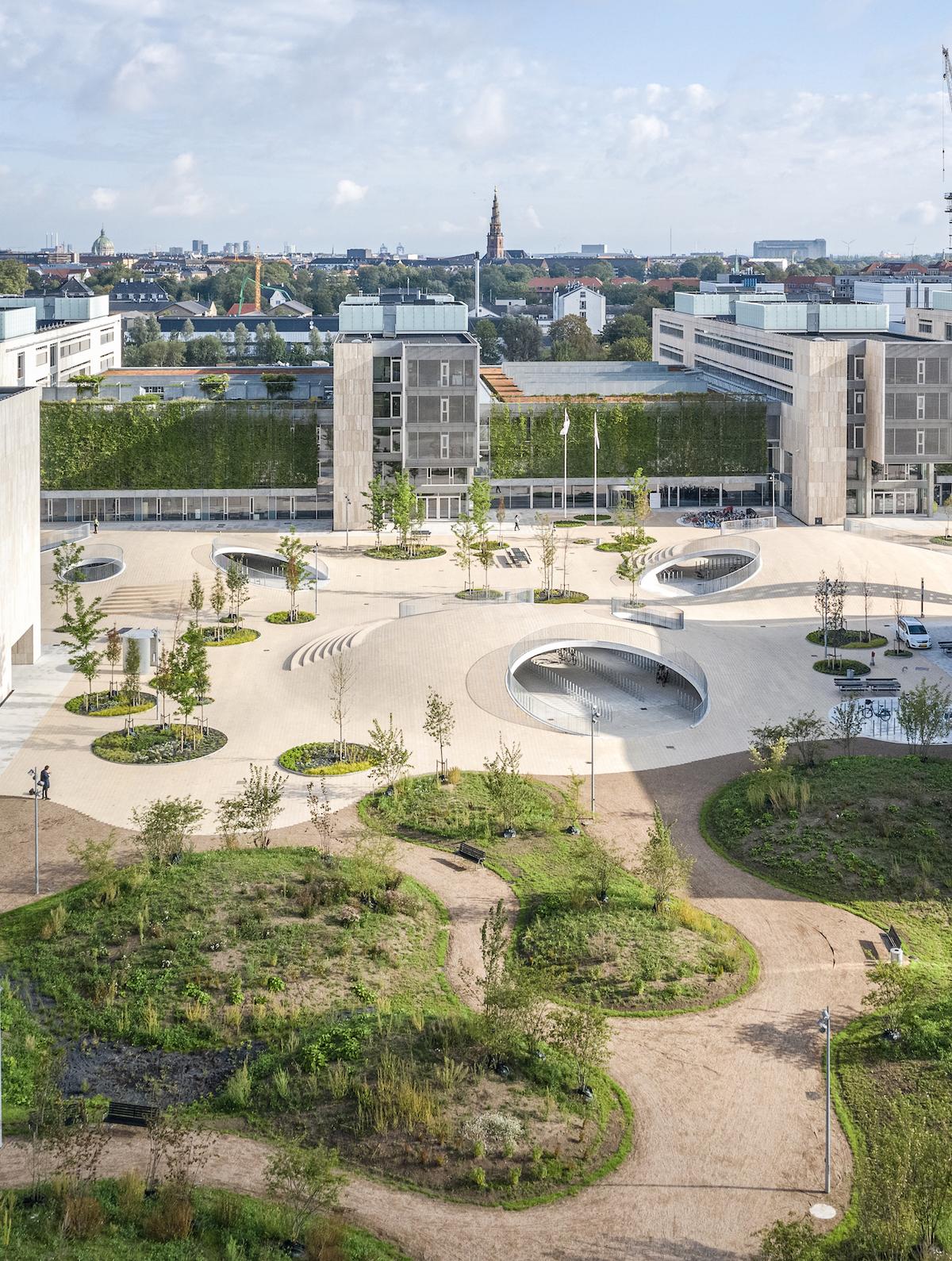 "In a soft transition, Karen Blixens Plads brings together the university's need for urban spaces and bicycle parking with the open landscape of the neigbouring common, promoting green transportation, climate change adaptation and biodiversity," COBE says.
Article continues below advertisement
Riding a bicycle instead of driving a car (or even instead of taking the bus) is a great way to lower your environmental impact. Bicycles do not emit any greenhouse gases, so the more that Copenhagen encourages its residents to bike to school and work, the more the city will be able to lower its carbon footprint — and support climate change adaptation, as COBE puts it. Places like Karen Blixens Plads are certainly helping with that, because now more than 2,000 people will be able to safely park their bikes every day — even in the rain, thanks to the covered bicycle lots.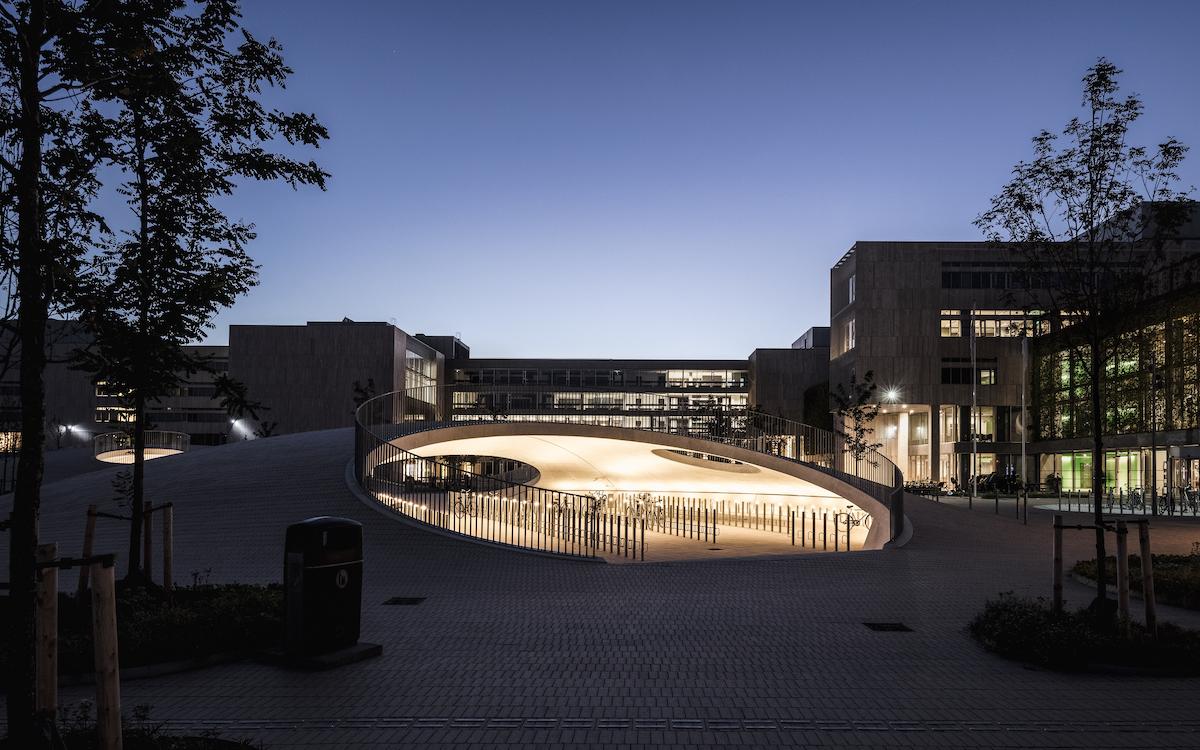 Article continues below advertisement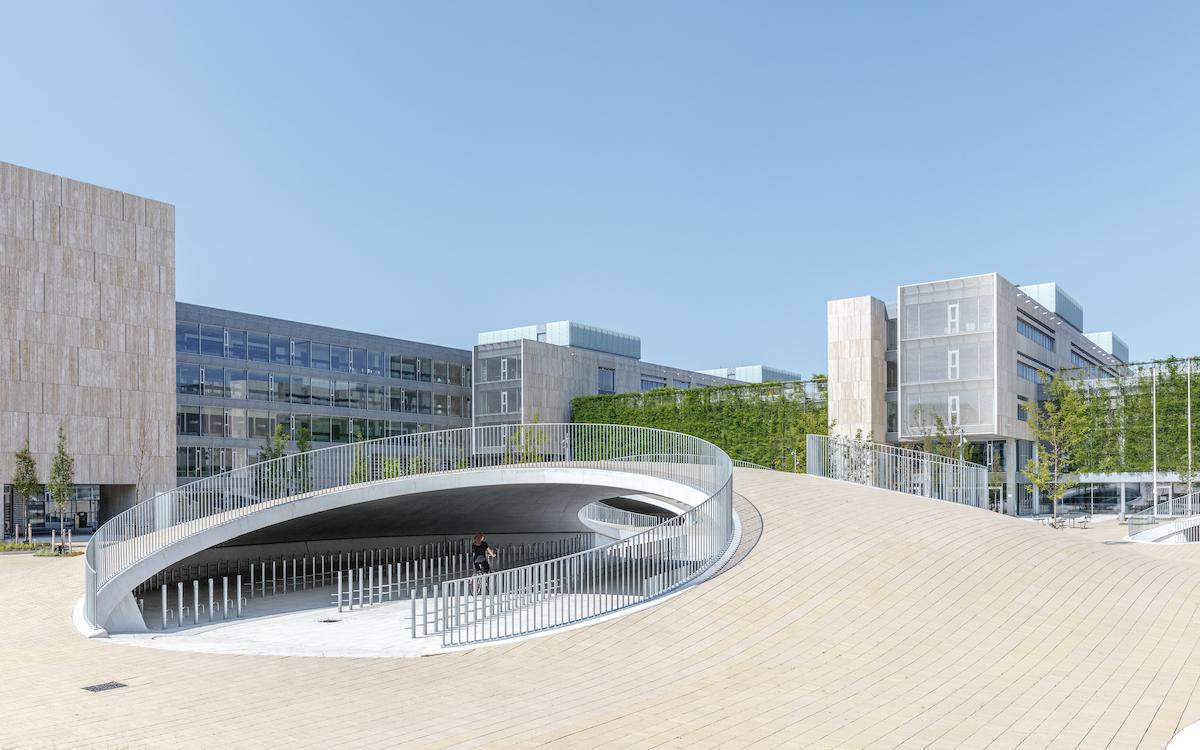 As noted by CNN, more than 50 percent of Copenhagen residents ride their bicycle on their daily commute to work or school. Interestingly, CNN reported in 2019 that there were more than 650,000 bicycles in Copenhagen — more than the population of the city itself, which is currently around 620,000. But if you include the urban area surrounding Copenhagen, the population is closer to 1.3 million. Cities around the world look to Copenhagen for biking infrastructure inspiration, according to The New York Times.
Article continues below advertisement
As per COBE, the University of Copenhagen has been in need of a solution for bicycle parking for the past decade. Previously, people would park their bicycles in front of the university's main entrance, and it was not the most attractive look — but now, bikes can be safely parked in the aesthetically-pleasing Karen Blixens Plads. Other features of Karen Blixens Plads include plant beds and a plant wall to green up the urban space; an outdoor auditorium that seats 1,000 people; and a public space for events, meetings, and activities.