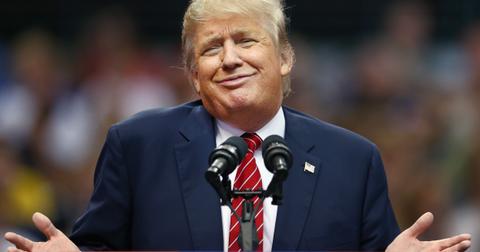 New poll finds that 51% of Americans think Trump should be impeached and removed from office
By Mark Pygas

Updated
A majority of Americans think that the Senate should vote to convict President Donald Trump and remove him from office, a poll by CNN found on the eve of impeachment proceedings beginning in the Senate.
The poll, conducted by SSRS for CNN, asked a random national sample of 1,156 adults reached on landlines or cellphones by a live interviewer.
Article continues below advertisement
The poll found that a majority of Americans (51%) wanted the Senate to convict President Trump and remove him from office. That's compared to the 45% who said the Senate should vote against conviction and removal.
People generally seemed to agree (69%) that the trial should feature new witnesses who did not testify in the House impeachment inquiry. This number was lower among Republicans, with only 48% agreeing, will 44% did not want new witnesses to testify.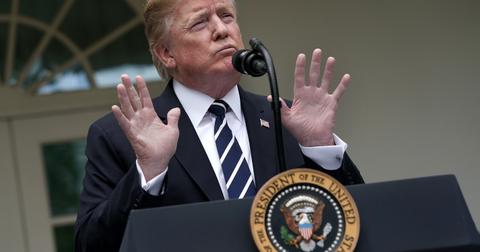 Article continues below advertisement
A majority also believed the charges against President Trump to be true. 58% say Trump abused the power of the presidency when he attempted to get Ukraine to investigate Joe Biden. While 57% say that he obstructed the House of Representatives by refusing to testify and encouraging other officials to do the same.
Overall, 89% of Democrats say President Trump should be removed from office, while that number is just 8% among Republicans. Among independents, 48% say that President Trump should be removed from office, while 46% opposed it.
Removal also had far more support among women (59%) than men (42%). While 86% of African Americans want to see Trump leave the White House, compared to 65% of Hispanics and 42% of white Americans.
Article continues below advertisement
Trump was impeached in the House for abuse of power after allegedly holding back aid to Ukraine in order to prompt an investigation into Joe Biden, as well as for obstruction of Congress after refusing to testify and telling other officials to do the same.
Republicans defended holding back the aid by saying the money was being withed while they determined whether the newly-elected Zelensky could be trusted.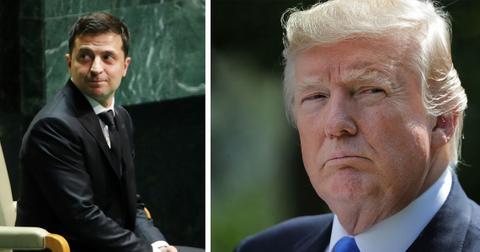 Article continues below advertisement
But last week, the Government Accountability Office concluded that President Donald Trump violated the law when he withheld the $400 million in military aid for Ukraine.
In a decision released on Thursday, the nonpartisan U.S. Government Accountability Office said: "In the summer of 2019, the Office of Management and Budget (OMB) withheld from obligation funds appropriated to the Department of Defense (DOD) for security assistance to Ukraine."
"Faithful execution of the law does not permit the president to substitute his own policy priorities for those that Congress has enacted into law. OMB withheld funds for a policy reason, which is not permitted under the Impoundment Control Act (ICA). The withholding was not a programmatic delay. Therefore, we conclude that OMB violated the ICA."
Article continues below advertisement
"An appropriations act is a law like any other; therefore, unless Congress has enacted a law providing otherwise, the president must take care to ensure that appropriations are prudently obligated during their period of availability."
The decision concludes: "The Constitution grants the president no unilateral authority to withhold funds from obligation."
It adds that if President Trump wanted to withhold the funds he would need to notify Congress and "provide detailed and specific reasoning to justify the withholding."