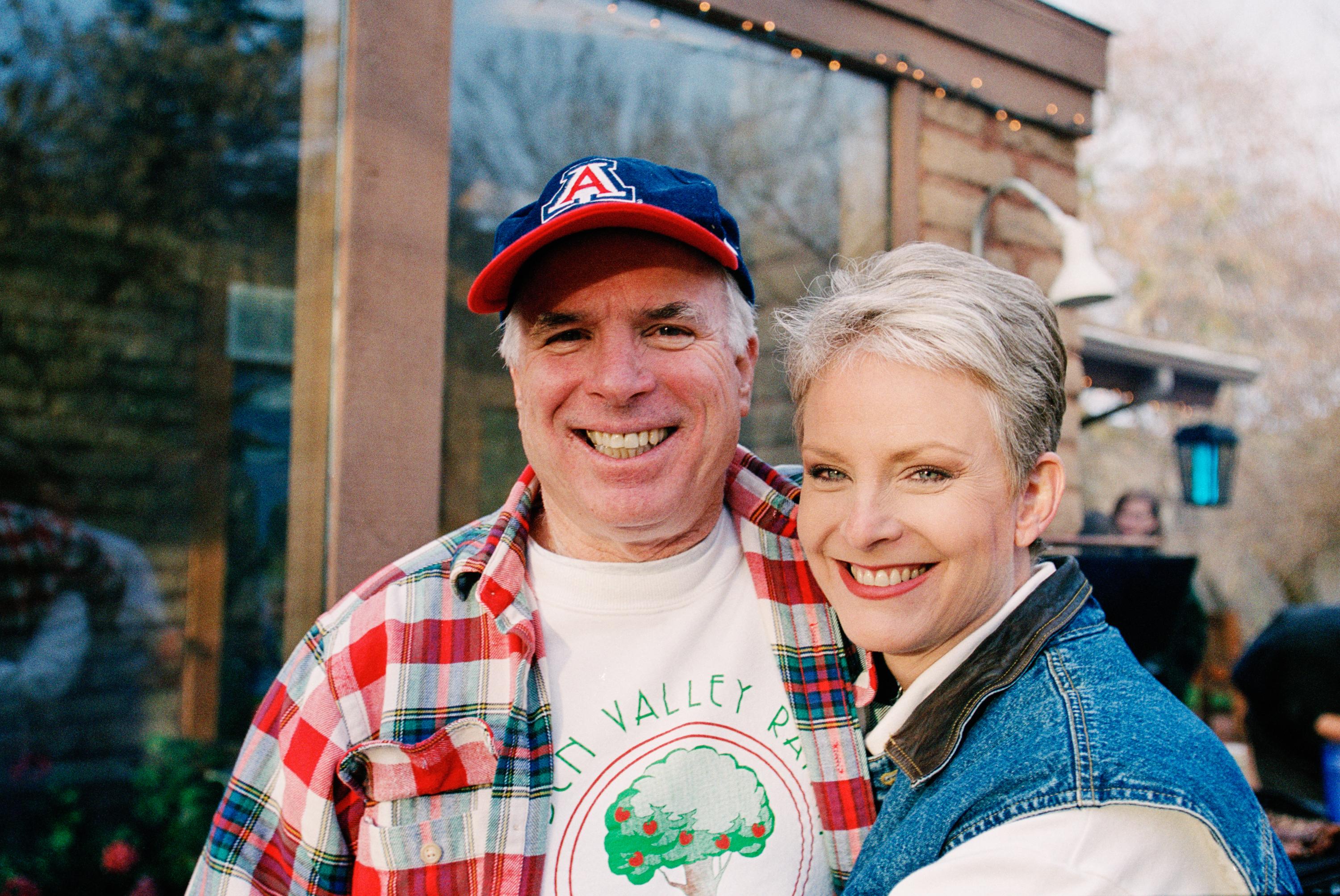 Cindy McCain, widow of Senator John McCain, endorses Joe Biden for president
By Mark Pygas

Sep. 23 2020, Updated 9:12 a.m. ET
Cindy McCain, the widow of Senator John McCain, has endorsed Democratic presidential nominee Joe Biden for president. Senator McCain was an outspoken critic of President Donald Trump.
Article continues below advertisement
Cindy wrote on Twitter: "My husband John lived by a code: country first. We are Republicans, yes, but Americans foremost. There's only one candidate in this race who stands up for our values as a nation, and that is Joe Biden."
Article continues below advertisement
Cindy McCain told the Arizona Republic why she decided to back Biden. "I feel like right now the president doesn't have my back, he doesn't take a stand on things that are really important and we have a time of crisis," she said.
"I'm worried that this could go further than it should. My point in getting on board with Joe is that he's proven — he's been there. I've known him for 40 years. I know his character and his leadership and his honor and his integrity and those things are very important to me."
Article continues below advertisement
President Trump responded by writing: "I hardly know Cindy McCain other than having put her on a Committee at her husband's request. Joe Biden was John McCain's lapdog."
Article continues below advertisement
President Donald Trump did not get along with the late Senator. Earlier this month, The Atlantic also reports that President Donald Trump referred to Sen. John McCain and President George H.W. Bush as "losers" for being shot down in combat. Sources said that Trump was angry when McCain received half-staff flag honors following his death. "We're not going to support that loser's funeral," the president reportedly said. "What the f--- are we doing that for? [The] guy was a f---ing loser."
This wouldn't be the first time that President Trump made disparaging comments about McCain. "He's not a war hero," Trump said in July 2015. "He was a war hero because he was captured. I like people who weren't captured. OK? I hate to tell you."
Article continues below advertisement
In 2019, President Donald Trump seemingly implied that McCain had gone to hell. "We needed 60 votes" to repeal the Affordable Care Act, "and we had 51 votes," Trump said. "And sometimes, you know, we had a little hard time with a couple of them, right? Fortunately, they're gone now. They've gone on to greener pastures — or perhaps far less green pastures. But they're gone. I'm very happy they're gone."
In comparison, Senator John McCain and Vice President Joe Biden seemed to get along well. In a video shown at the Democratic National Convention, Cindy shared details of the relationship between the two who met while McCain was Biden's military aide in the 1970s.
"They would just sit and joke. It was like a comedy show, sometimes, to watch the two of them," Cindy stated.