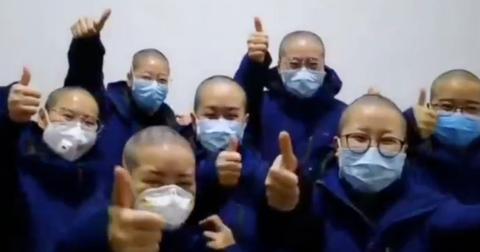 Chinese nurses are shaving their heads to treat coronavirus patients because long hair spreads the virus
By Mark Pygas
On Tuesday, confirmed coronavirus cases in China reached 42,000, with more than 1,000 deaths. On Monday, some 103 died in Hubei province alone, though the number of new infections dropped from Sunday, from 3,062 to 2,478. In reality, these numbers are likely higher as undiagnosed cases go undocumented.
And while the Chinese government faces backlash over their handling of the outbreak, as well as the death of whistleblower Dr. Li Wenliang and the disappearance of journalist Chen Qiushi, many in China are focusing on the efforts of healthcare workers.
More From Megaphone
.

News

Hungarian Prime Minister Viktor Orbán announced that 10 trees will be planted for every baby born.

.

News

Baby boomers tend to be more environmentally friendly than Millennials and those in Generation Z, according to a new survey.