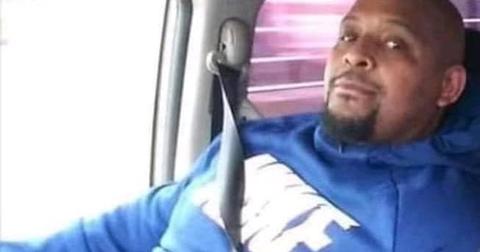 Security guard shot dead while enforcing face mask policy, internet raises $180,000 for family
By Mark Pygas

Updated
Calvin Munerlyn, a 43-year-old security guard at Family Dollar in Flint, Michigan, was shot dead on Friday after trying to enforce the state's face mask policy.
Munerlyn refused sentry to 45-year-old Sharmel Teague's daughter because she was not wearing a face covering. Michigan is among a number of states which now have face-covering requirements while in public areas such as stores in an effort to slow the spread of coronavirus.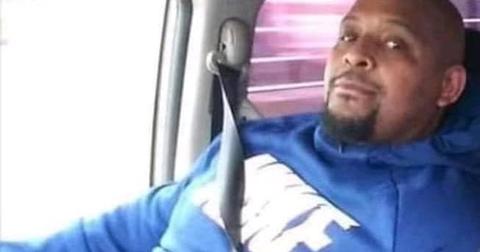 After a verbal altercation between Sharmel Teague and Munerlyn, Genesee County Prosecutor David Leyton told the press that Sharmel Teague shouted at and spat on Munerlyn.
Sharmel Teague's daughter left the store, but "Teague began yelling at Munerlyn who then told her to leave the store and instructed a cashier not to serve her."
Sharmel Teague left the scene only to later return with her husband, Larry Teague, 44, and son, Ramonyea Bishop, 23. One of them yelled at Munerlyn about disrespecting Sharmel Teague, according to reports.
A fatal confrontation then took place, and Munerlyn was shot in the back of the head by one of the men, later dying at the hospital.
Sharmel Teague has been arrested, but the two other suspects remain at large. They all face charges for first-degree premeditated murder, felony firearm, and violation of an executive order.
"They are armed and dangerous, but we will bring them to justice," Leyton said of the two men.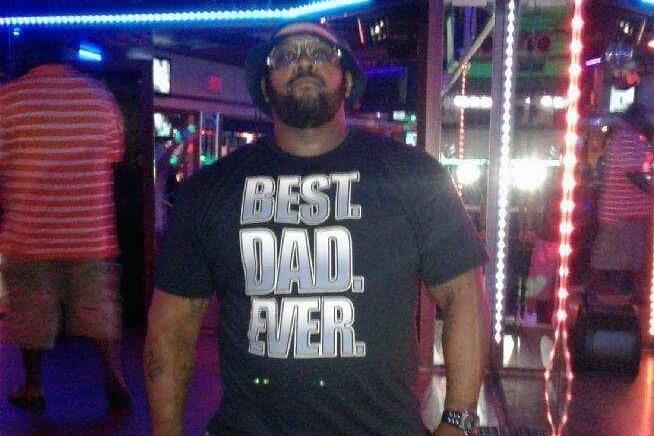 The prosecutor told reporters: "The death of Calvin Munerlyn is senseless and tragic, and those responsible will be held accountable to the fullest extent of the law."
"From all indications, Mr. Munerlyn was simply doing his job in upholding the Governor's Executive Order related to the COVID-19 pandemic for the safety of store employees and customers," Leyton added.
"This is senseless. Over a mask. Over a mask?" Munerlyn's cousin, Tina James, told WJRT. "This is not the way to do things right now. We need to come together."
"This was totally uncalled for. He didn't bother a soul," his friend Bryant Nolden told Fox 2.
"It's so devastating that he shouldn't have lost his life by trying to save lives," his uncle Ramon Munerlyn added. "His main focus on anything 24/7 was his mama, his kids, and his wife. All he did was rip and run and try to help everybody. He put everybody before him."
"I got something to say to these individuals," Ramon Munerly continued. "They took him away from his mama and his wife and his kids for something so stupid."
Randy Guiler, Dollar Tree's vice president of investor relations, said that they are "aware of the tragic incident."
"We will continue to cooperate fully with local authorities on their investigation," Guiler told CNN. "As always, we are committed to ensuring a safe environment for our associates and customers. Out of respect for the family's privacy, we are not commenting further at this time."
The act of violence has also been met with condemnation online. "Calvin Munerlyn was murdered for enforcing a policy that was enacted to save lives," one user wrote. "Absolutely tragic."
Internet users have also raised over $180,000 to help the family of Calvin Munerlyn during this difficult time.
The GoFundMe campaign was organized by Courtney Cabine, a family friend, with permission from Munerlyn's wife. The crowdfunding page refers to Munerlyn by his nickname, Super Duper, which his mother gave him because he was always helping others.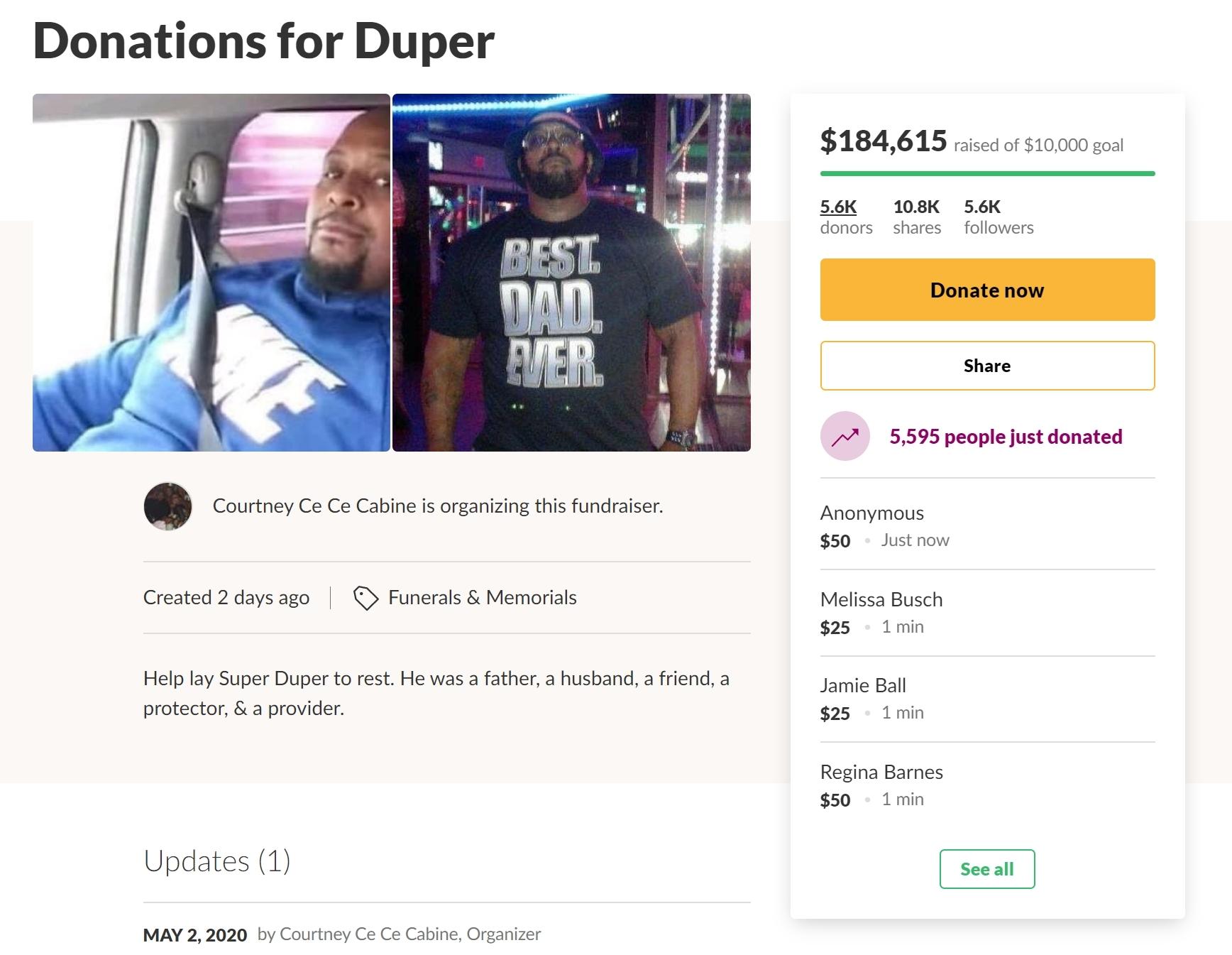 "Duper was a hard working, father and husband who lost his life while doing his job securing the place of business and asking all customers to wear a mask for our own safety as well as others," the campaign reads. "He leaves behind 8 amazing kids, a super loving wife, & his wonderful mother."
Thousands of positive messages have flooded into the page, with one reading: "No one should have to go through this. I have never met anyone else with the nickname Duper and it is extremely sad that I found someone else with that nickname because of this."

Another added: "I'm so sorry this family has lost their father/husband/son. I mourn with you even though I didn't know him. I'm just so sorry for your loss. This is so senseless."

The best way to prevent contracting or spreading coronavirus is with thorough hand washing and social distancing. If you feel you may be experiencing symptoms of coronavirus, which include persistent cough (usually dry), fever, shortness of breath, and fatigue, please call your doctor before going to get tested. For comprehensive resources and updates, visit the CDC website. If you are experiencing anxiety about the virus, seek out mental health support from your provider or visit NAMI.org.