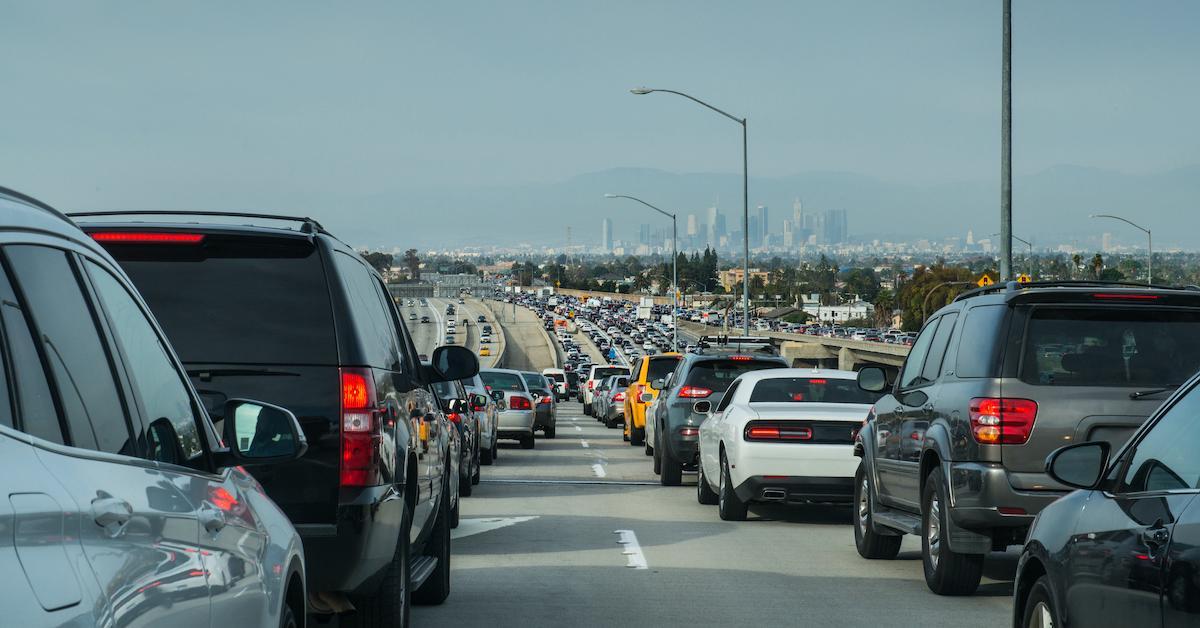 California bans sale of gas-powered cars by 2035, prioritizing electric vehicles statewide
By Sophie Hirsh

Sep. 24 2020, Updated 12:15 p.m. ET
All that LA traffic is about to get slightly more bearable.
On Wednesday, Sept. 24, California Governor Gavin Newsom issued an executive order with new regulations for vehicles across the state; most notably, by 2035, all cars and trucks sold in California must produce zero emissions. And considering the fact that air pollution disproportionately hurts people of color across California, it's about time that the state take a step like this to curb vehicular pollution.
Article continues below advertisement
The Governor is working with the California Air Resources Board on this legislation, and the board is drafting rules to ensure that every new passenger car and truck sold in California beginning in 2035 produces zero emissions. This does not mean that come 2035, all cars on the state's roads will be zero-emissions, however; exceptions will come from drivers passing through from other states, drivers who purchase gas-powered vehicles before 2035, drivers who purchase used cars, and drivers who purchase vehicles outside of the state. It's safe to say EV-charging stations will be easier to find than gas stations come 2035.
Additionally, by 2045, California will require that by 2035, all drayage trucks will be zero emission, and by 2045, all medium- and heavy-duty vehicles be zero emission "where feasible."
Article continues below advertisement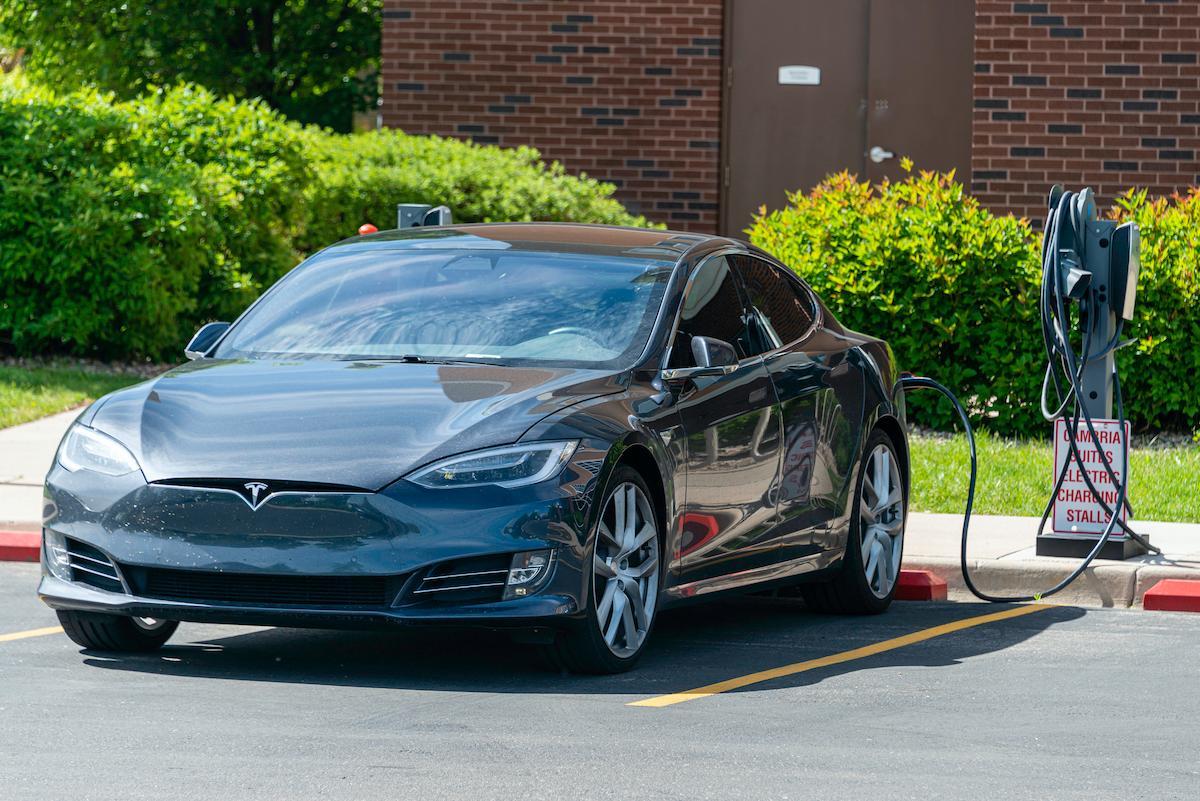 Right now, electric vehicles are generally pricier than gas-powered vehicles — but 15 years from now, as the EV industry continues to scale up, it's likely that EVs will be much more affordable. In fact, the Governor's office believes that EVs "will almost certainly be cheaper and better than the traditional fossil fuel powered cars."
Article continues below advertisement
In California, transportation accounts for more than 50 percent of carbon pollution, 80 percent of smog-forming pollution, and 95 percent of toxic diesel emissions, according to the Governor's office. Disturbingly, PM2.5 (fine particles of pollution that can deeply penetrate the lungs) most severely hurt communities of color and low-income communities across California.
According to a 2019 report by the Union of Concerned Scientists, on average, African American Californians are exposed to 43 percent more PM2.5 pollution than white Californians; Latino Californians are exposed to 39 percent more PM2.5 pollution than white Californians; and low-income California households are exposed to 10 percent higher PM2.5 pollution than the state average, while high-income households are exposed to 13 percent lower PM2.5 pollution than the state average.
Article continues below advertisement
Once Newsom's executive order goes into effect in 2035, the state believes it will lead to a 35 percent reduction in greenhouse gas emissions, and an 80 percent improvement in oxides of nitrogen (nitrogen dioxide and nitric oxide) emissions from cars across the state.
Article continues below advertisement
"This is the most impactful step our state can take to fight climate change," Newsom said in a statement. "For too many decades, we have allowed cars to pollute the air that our children and families breathe. Californians shouldn't have to worry if our cars are giving our kids asthma. Our cars shouldn't make wildfires worse – and create more days filled with smoky air. Cars shouldn't melt glaciers or raise sea levels threatening our cherished beaches and coastlines."
This is definitely an important step, especially considering how serious air pollution is in California — but it's unfortunate that these mandates are not happening sooner. We do not have 15 years to wait when it comes to mitigating the climate crisis or protecting public health.