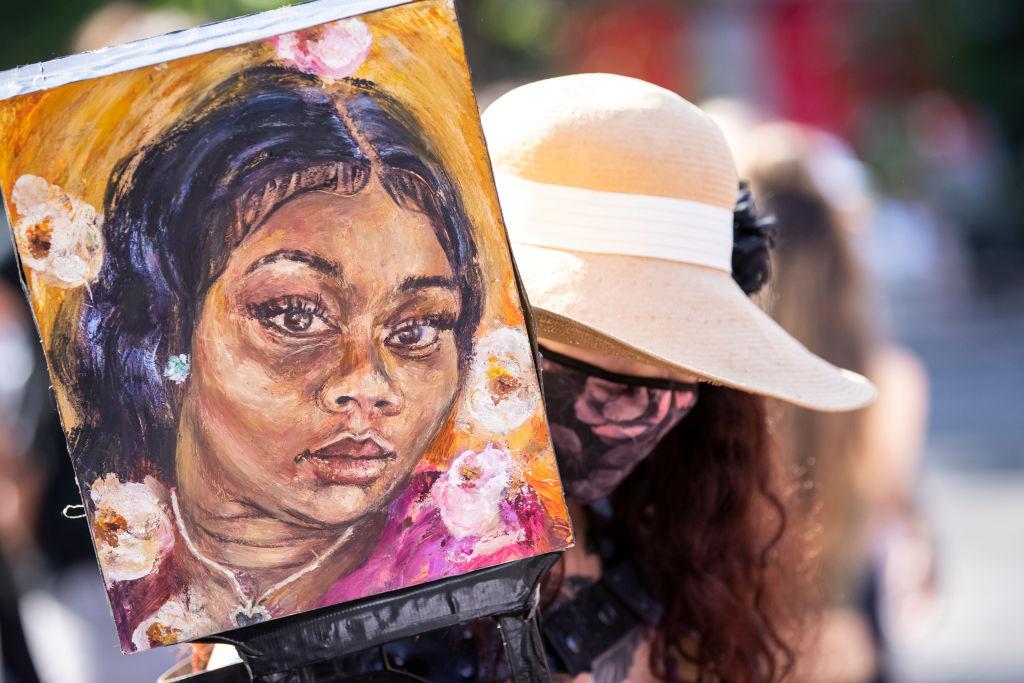 Breonna Taylor is on the front page of O Magazine, the first without Oprah in 20 years
By Mark Pygas

Jul. 31 2020, Updated 8:34 a.m. ET
Breonna Taylor has become a household name in the last few months. In March, the 26-year-old Black emergency medical technician was fatally shot by Louisville Metro Police Department officers while they were executing a no-knock warrant om her apartment.
Article continues below advertisement
Taylor's boyfriend Kenneth Walker fired at the officers, believing them to be intruders, resulting in officers firing over twenty shots. Taylor was shot eight times as she slept and later died at the scene.
The warrant was for Jamarcus Glover and Adrian Walker but included Taylor's apartment because of her previous relationship with Glover. No drugs were found at the scene.
Kenneth Walker initially faced charges of first-degree assault and attempted murder of a police officer, though these were dismissed.
The initial investigation into Taylor's death drew criticism after it emerged that an incident report made by police was inaccurate and almost entirely blank. Outcry resulted in another investigation by Kentucky Attorney General Daniel Cameron and another by the FBI.
One of the three officers involved was eventually fired, though no charges have been made. Two other officers remain on administrative reassignment.
Article continues below advertisement
One of Taylor's strongest proponents has been television show Oprah Winfrey. On June 5th, what would have been Taylor's 27th birthday, the star wrote:
"Today would've been Breonna Taylor's 27th birthday. But she's not here to celebrate, because shortly after midnight on March 13, Louisville police entered her apartment unannounced—and, after a brief confrontation with her boyfriend, shot her eight times. The officers have not been fired or charged."
"Breonna was an award-winning EMT. Her mom says her daughter had plans to become a nurse, buy a house, and start a family. Now, she doesn't even get to celebrate her birthday.
In our fight to remind the world that Black Lives Matter, we need to remember those Black lives also include Black women. So on what would've been her 27th birthday today, let's speak her name: Breonna Taylor."
Article continues below advertisement
And now, Oprah has given up the spot on her O Magazine for the first time in the publication's 20 year history. Instead, a painting of Taylor takes the front page.
"Breonna Taylor. She was just like you," Winfrey said in an announcement. "And like everyone who dies unexpectedly, she had plans. Plans for a future filled with responsibility and work and friends and laughter."
Article continues below advertisement
"Breonna Taylor loved cars and treated her 2019 Dodge Charger like a trusted friend," Winfrey wrote. "Breonna Taylor loved chicken any way you could cook it. Breonna Taylor put hot sauce on everything, especially eggs. Breonna Taylor appreciated every kind of music and the dances that went along. Breonna Taylor treated all her friends like besties. Breonna Taylor was a force in the life of her 20-year-old sister."
"Breonna Taylor had dreams," she said. "They all died with her the night five bullets shattered her body and her future."