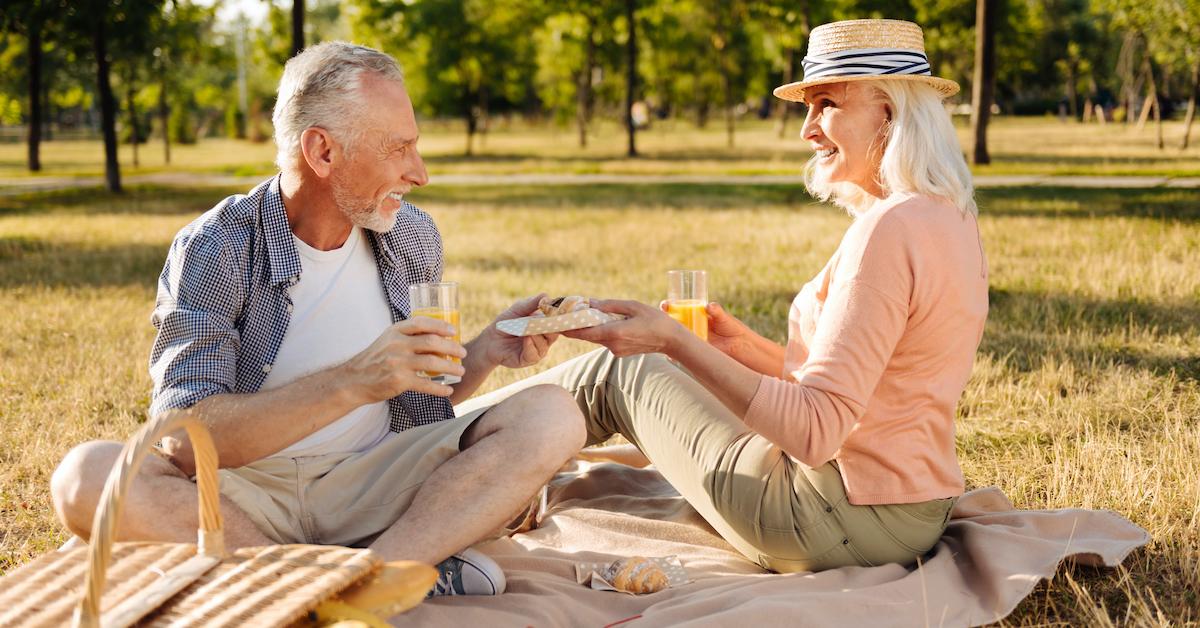 OK, Boomer: Are boomers actually more eco-conscious than Gen Z?
By Sophie Hirsh

Feb. 19 2020, Updated 4:09 p.m. ET
Young adults in the U.K. may not be as green as they think. According to a new survey, baby boomers actually tend to be the most eco-conscious generation — more so than Millennials and those in Generation Z.
Article continues below advertisement
As reported by Forbes, the study, conducted by Censuswide for U.K. insurance company Aviva, surveyed 4,000 adults aged 16 and older in the U.K. The researchers found that people aged 55 and older are more likely to do nearly every eco-conscious activity asked about on the survey than young adults are.
For example, 84 percent of boomers claimed to recycle at home, while only 54 percent of those aged 16 to 24 said the same. 66 percent of boomers claimed to avoid single-use plastic, while only 55 percent of 16- to 24-year-olds did. 47 percent of boomers said they ate only seasonal produce, and 33 percent of the young adults surveyed did.
Article continues below advertisement
As for reducing air travel, the numbers weren't too far off — 24 percent of boomers and 21 percent of young adults said they try to reduce flying. Same goes for shopping for clothing secondhand — 37 percent of boomers said they shop secondhand, and 38 percent of young adults agreed (the 35-44 age group actually won that category, with 43 percent), according to TreeHugger.
Article continues below advertisement
What accounts for boomers outperforming Gen Z and Millennials in so many categories? There are a few theories. One is that U.K. boomers are more likely to have more time available (if they are retired) and money (after decades of saving) than those aged 16-24. Time and money may allow them to do things like shop for local and in-season produce at farmers markets, go to specialty stores for plastic-free groceries, and more.
Additionally, there are a lot of the activities that we do in 2020 that didn't even exist (or at least weren't the norm) when boomers were growing up. For example, shopping on Amazon, driving gas-powered cars to somewhere that's just a few blocks away, using tons of single-use plastic, and using technology all day long are all relatively new concept, and boomers may be less likely to do those activities as frequently as Millennials and Gen Zers.
Article continues below advertisement
"Green living and climate-conscious behaviors are often seen as the domain of the young, but this research suggests that older people are quietly leading the charge and taking steps to care for the planet," Zelda Bentham, group head of Sustainability for Aviva, said in a statement, according to inews.
There was just one category where young adults had a significant leg up on all the other generations — 9 percent of youth reported they were vegan or going vegan, while just 2 percent of boomers said the same.
Article continues below advertisement
It's true that all the actions mentioned above can certainly make a difference in lowering individuals' environmental impacts; however, there is some research suggesting that moving towards a vegan lifestyle is the most powerful thing we can do to fight the climate crisis. For example, a 2018 study by the University of Oxford looked at data from nearly 40,000 farms across 119 countries, and found that we could reduce farmland across the globe by 75 percent if humans stopped consuming meat and dairy.
"A vegan diet is probably the single biggest way to reduce your impact on planet Earth, not just greenhouse gases, but global acidification, eutrophication, land use and water use, lead researcher Joseph Poore told The Guardian about the study. "It is far bigger than cutting down on your flights or buying an electric car."
But just because the boomers surveyed for this study happen to have better sustainable living habits than young adults doesn't mean anyone should stop trying to live a low-impact lifestyle — there are so many ways people can lower their environmental impacts, no matter their age.