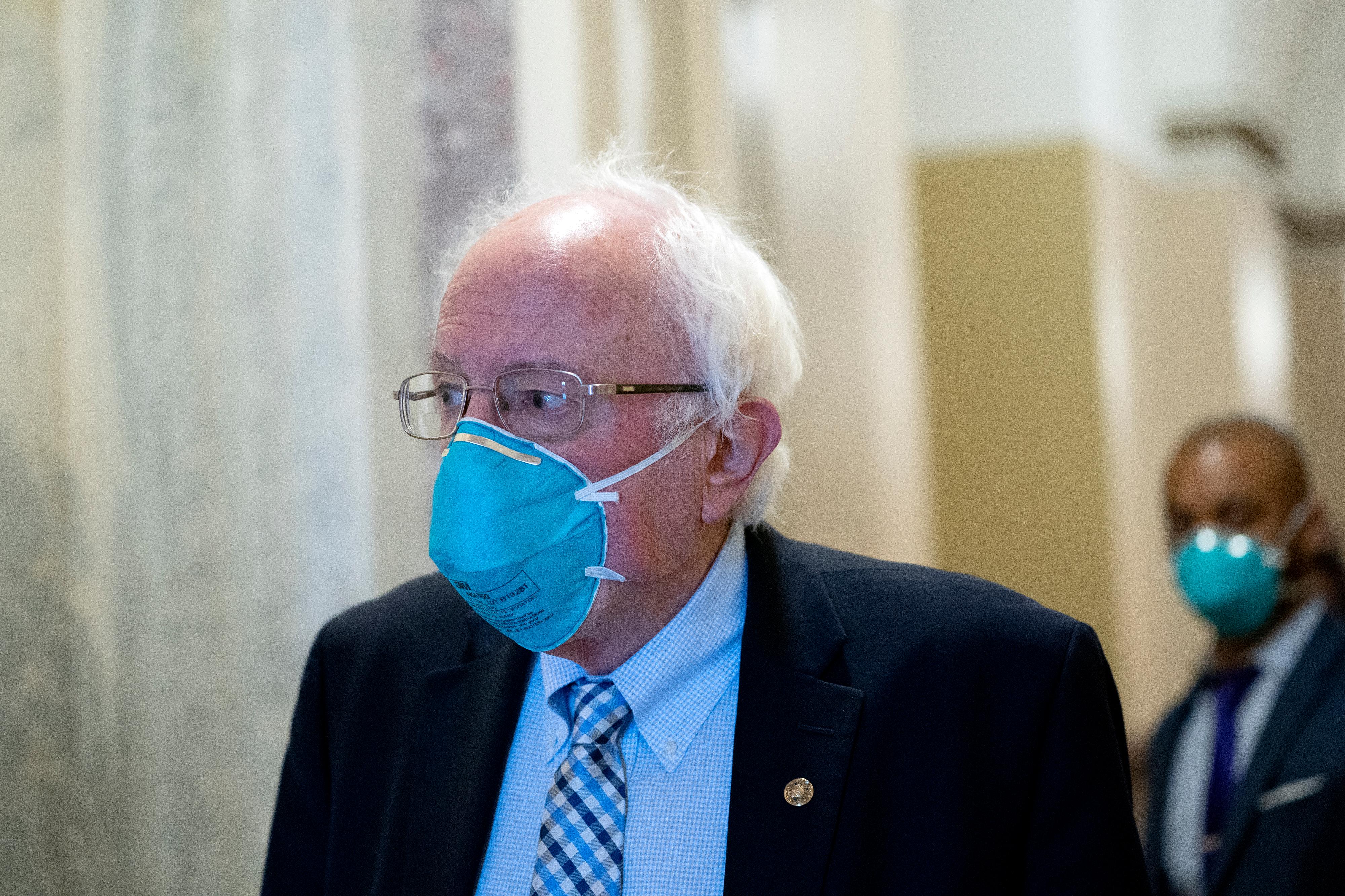 Bernie Sanders wants to filibuster defense spending bill to force vote on $2,000 stimulus checks
By Mark Pygas

Dec. 29 2020, Updated 9:41 a.m. ET
Over the weekend, President Trump signed off on a $900 billion coronavirus relief bill. The bill had been in limbo for days after President Trump demanded that $600 stimulus checks be increased to $2000. While both the House and President Trump support sending the larger figure to Americans making less than $75,000 a year, the measure is unlikely to make it through the Republican-controlled Senate.
Bernie Sanders has long since fought for higher stimulus payments because he acknowledges it's much too low for most working families.
Article continues below advertisement
On Monday, Democrats in the House - joined by 44 Republicans - voted to more than triple the stimulus payments. They also voted to override President Trump's veto of $740 billion in defense spending. However, if Senate Majority Leader Mitch McConnell wants to do the same, he will face a filibustering effort by Vermont Senator Bernie Sanders in a bid to get a vote on the increased stimulus checks.
Article continues below advertisement
While Senate Minority Leader Chuck Schumer plans to force a vote on Tuesday, any members of the Senate would be able to object.
"McConnell and the Senate want to expedite the override vote and I understand that. But I'm not going to allow that to happen unless there is a vote, no matter how long that takes, on the $2,000 direct payment," Sanders said in an interview on Monday.
Article continues below advertisement
While Sanders would not be able to stop the veto override vote, he could delay it until New Year's Day and keep Republican Sens. David Perdue and Kelly Loeffler off the campaign trail for the Georgia runoff elections on January 5. That would give their Democratic challengers, Jon Ossoff and Raphael Warnock, a chance to voice their support for larger stimulus payments.
"The American people are desperate, and the Senate has got to do its job before leaving town," Sanders said. "It would be unconscionable, especially after the House did the right thing, for the Senate to simply leave Washington without voting on this."
Article continues below advertisement
To approve the larger stimulus payments, Democrats would need at least 12 Republicans to join them. Sen. Marco Rubio backed the plan on Monday evening.
"I agree with the President that millions of working-class families are in dire need of additional relief, which is why I support $2,000 in direct payments to Americans struggling due to the pandemic," Rubio said in a statement.
"Remember, months ago Speaker Pelosi and Democrats rejected the Administration's previous offer of $1,200 per adult and $1,000 per child. Thankfully, she's finally stopped holding working families hostage," Rubio added.
"I share many of my colleagues' concern about the long-term effects of additional spending, but we cannot ignore the fact that millions of working-class families across the nation are still in dire need of relief. Congress should quickly pass legislation to increase direct payments to Americans to $2,000."