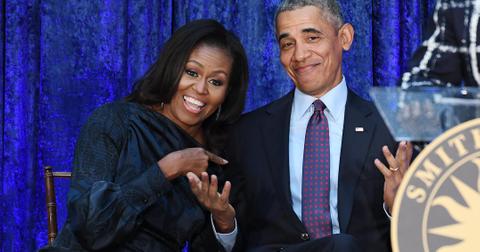 Barack Obama said women are "indisputably better" than men
By Mark Pygas

Updated
Former President Barack Obama has been very vocal on important issues of the day since leaving the White House. A few months back, he addressed "call-out culture" during a speech at the Obama Foundation summit by saying that young people wouldn't achieve real change by being "as judgmental as possible."  
And now, Obama has said what most of us were already thinking by saying that while women "aren't perfect", they're "indisputably better" than men. 
Obama was speaking at a private event on leadership in Singapore.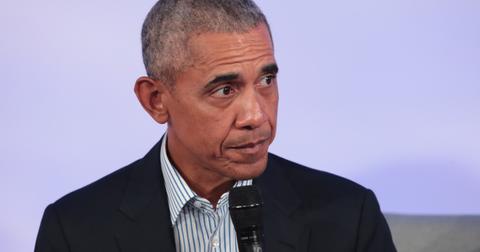 He said that while in office, he had thought about what a world led by women would look like.
"Now women, I just want you to know; you are not perfect, but what I can say pretty indisputably is that you're better than us [men]." 
"I'm absolutely confident that for two years if every nation on earth was run by women, you would see a significant improvement across the board on just about everything... living standards and outcomes." 
When asked if he would consider getting back in politics, Obama said:
"If you look at the world and look at the problems it's usually old people, usually old men, not getting out of the way."
"It is important for political leaders to try and remind themselves that you are there to do a job, but you are not there for life, you are not there in order to prop up your own sense of self importance or your own power." 
People seemed to have mixed opinions on Obama's statement, with one user writing: "Well does he dare say otherwise, with 3 females at home. But, I agree with him."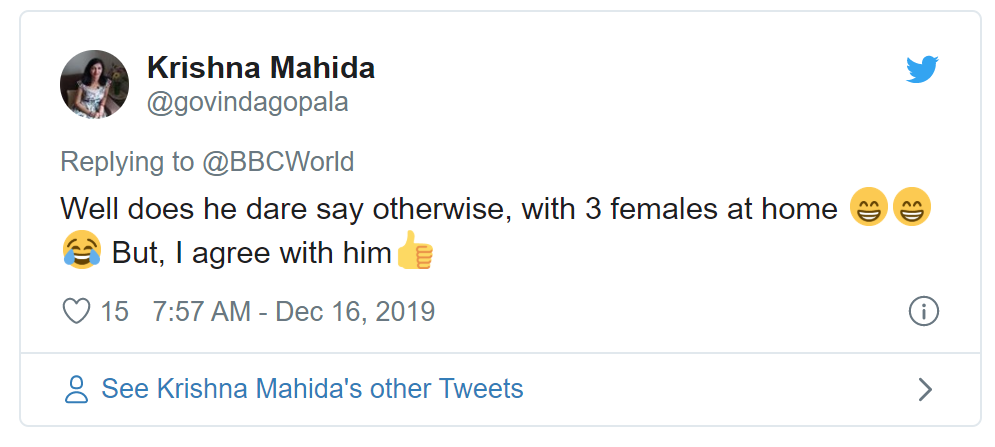 While another added: "It is not a competition. Men and women are different. Comparison should not be gender based."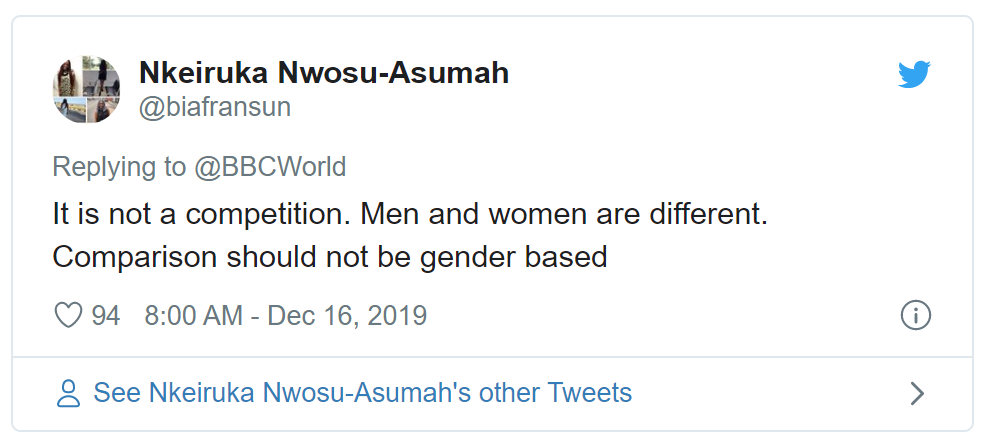 And one user concluded: "Depends upon the woman, we just need leaders who actually govern in the best interests of the people they represent in a fair, transparent and honest way!"