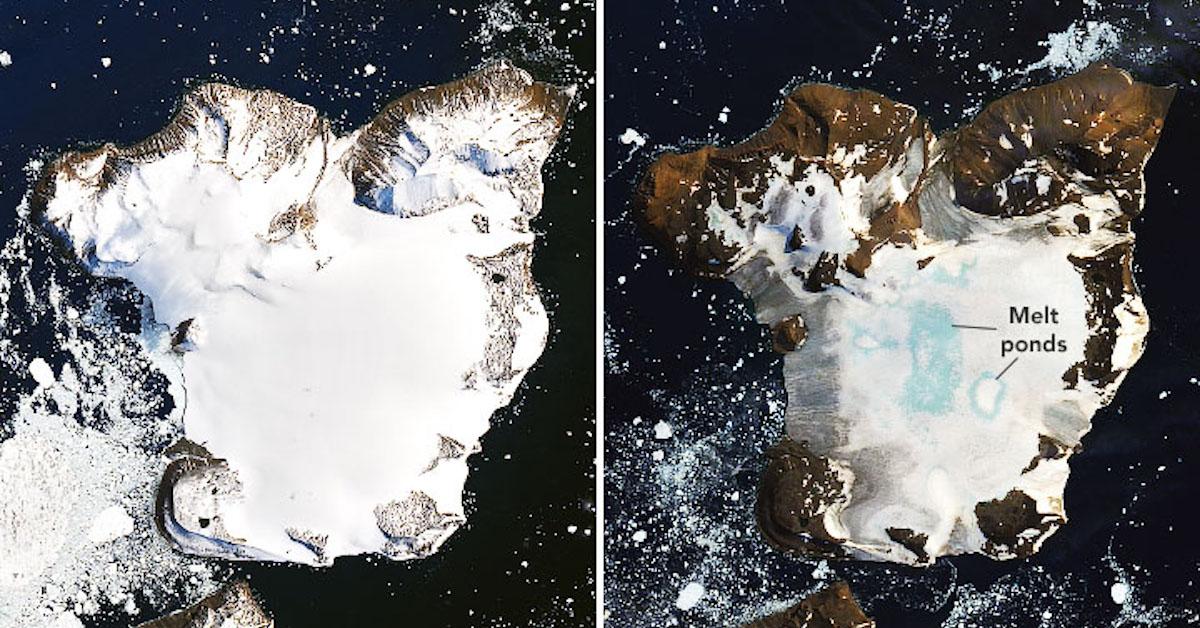 Antarctica heatwave melts 20 percent of snow on Eagle Island's ice caps
By Sophie Hirsh

Feb. 26 2020, Updated 12:03 p.m. ET
Earlier this month, Antarctica hit alarmingly high temperatures, resulting in a heatwave — and now, that heatwave is causing more record-breaking weather events on the continent. As seen in images shared by NASA Earth Observatory, about 20 percent of snow on the ice cap of Antarctica's Eagle Island melted during this month's heatwave.
Article continues below advertisement
On Feb. 6, 2020, Esperanza Base on the northern tip of the Antarctic peninsula reached a temperature of 64.9 degrees Fahrenheit (18.3 degrees Celsius), breaking records for the highest temperature ever recorded on the continent. As explained by NASA, the heatwave in the area actually lasted between Feb. 5 and Feb. 13, and during that period, 4 inches of snow melted on Eagle Island, which is located just off of the peninsula. That's 20 percent of Eagle Island's total snow.
In photos shared by NASA, you can see how significant the melting is. Here is the ice cap on Feb. 4, 2020.
Article continues below advertisement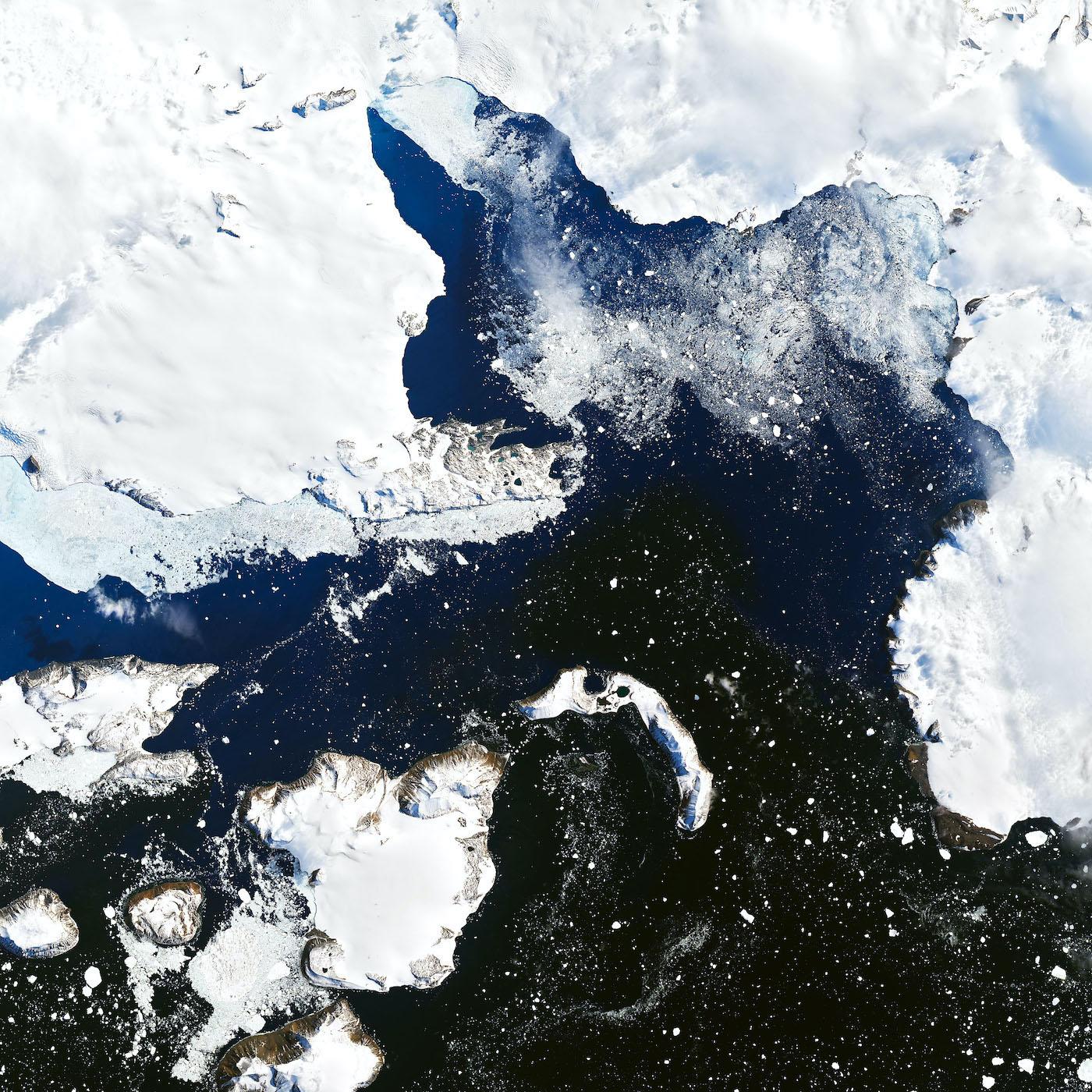 And here is the same area just nine days later, on Feb. 13, 2020.
Article continues below advertisement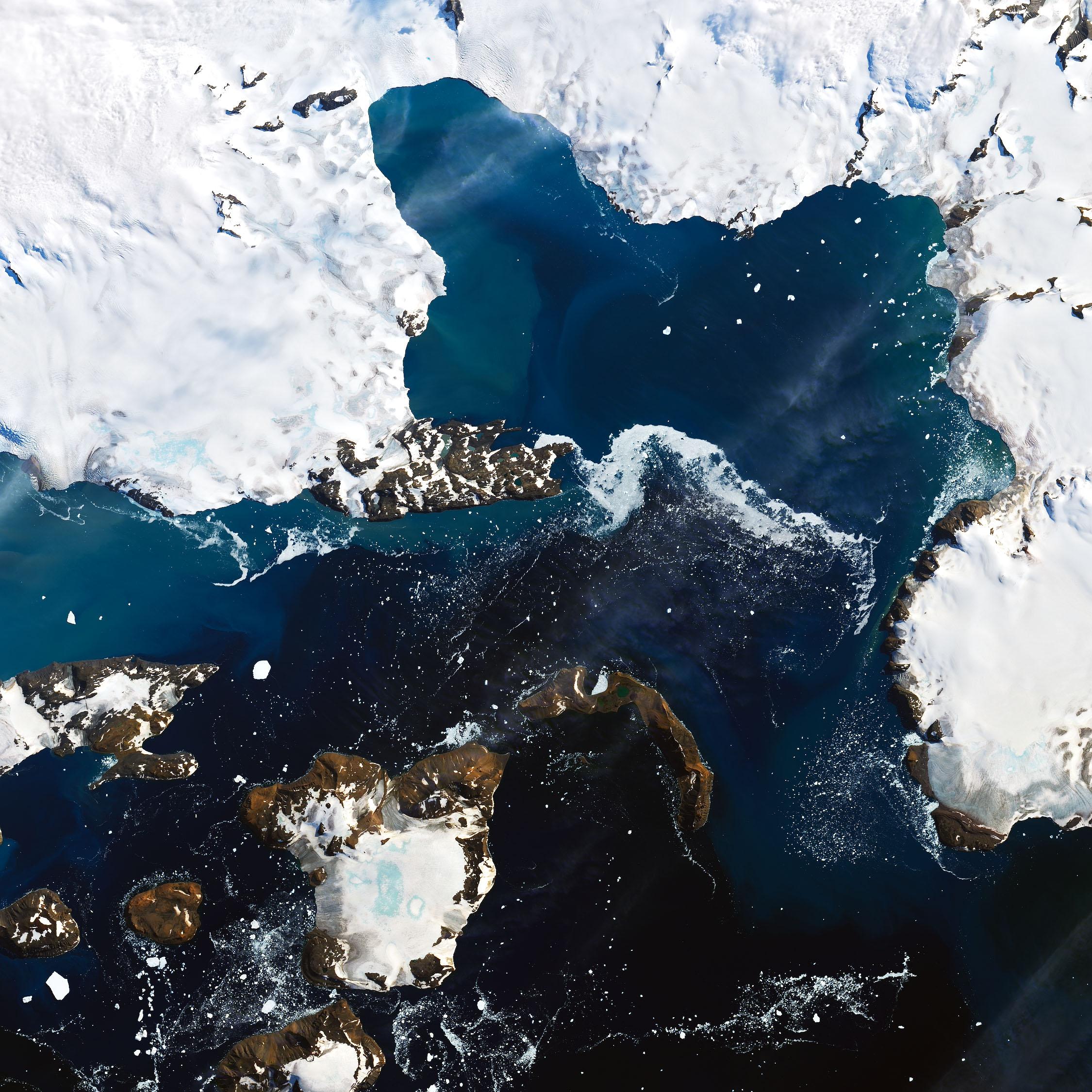 "I haven't seen melt ponds develop this quickly in Antarctica," Mauri Pelto, a glaciologist at Nichols College, told NASA. "You see these kinds of melt events in Alaska and Greenland, but not usually in Antarctica."
Article continues below advertisement
According to Pelto, sustained high temperatures directly cause melting snow in snow-covered climates — so it's not surprising that a heatwave was able to melt so much snow.
A number of meteorological factors led to Antarctica's February heatwave, which is what caused so much snow to melt. One factor was likely warm and dry foehn winds. "The record appears to be likely associated (in the short term) with what we call a regional 'foehn' event over the area: a rapid warming of air coming down a slope/mountain," Randal Cerveny, Weather and Climate Extremes rapporteur for the World Meteorological Organization (WMO), said in a statement.
Article continues below advertisement
"Two things that can make a foehn-induced melt event stronger are stronger winds and higher temperatures," added Rajashree Tri Datta, an atmospheric researcher at NASA's Goddard Space Flight Center, according to NASA.
Another possible factor was a ridge event, according to NASA. A ridge is when a long area of high atmospheric pressure extends from a high-pressure area; this prevents clouds from forming, causing increased sunshine and warming, as explained by PBS.
Article continues below advertisement
As reported by CNN, the melting ice caps on Eagle Island were not the only concerning weather event caused by rising temperatures in Antarctica this month. On Feb. 13, an iceberg broke off of Antarctica's Pine Island Glacier. The glacier was reportedly more than 116 square miles (300 square kilometers), about the same size as Malta.
"It is clear from these images (that the Pine Island Glacier) is responding to climate change dramatically," Mark Drinkwater, head of the Earth and Mission Sciences Division at the European Space Agency told CNN at the time.
According to the WMO, the northern tip of the Antarctic peninsula is one of the fastest warming areas on the planet. If we want to protect Antarctica from more events like these, governments and people from all over the world need to work together to maintain the Paris Agreement's goal of curbing global emissions.