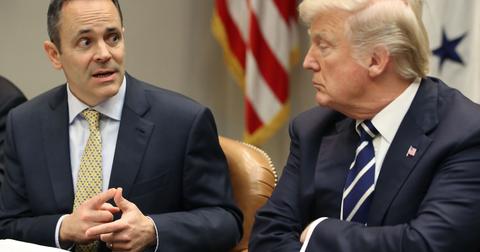 Kentucky's pro-Trump governor was defeated by a Democrat
By Mark Pygas

Updated
People across the United States took to the polls on Tuesday for a number of state and local elections. Perhaps the most important elections ahead of the 2020 federal elections were elections for governor in Kentucky, Louisiana, and Mississippi. 
In Kentucky, Democrat Andy Beshear was able to unseat Trump-ally Governor Matt Bevin in a state that voted 62.5% in favor of President Donald Trump in 2016. Beshear won by just over 5,000 votes in the state, which is almost totally controlled by Republicans. 
Republicans have supermajorities in both chambers of the state legislature, control both US Senate seats, and five out of the state's six House seats. The defeat is seen as a major loss for Republicans by many political commentators.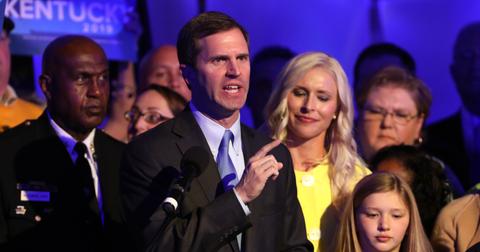 The defeat came despite President Donald Trump holding a rally in Lexington, Kentucky, on Monday night. 
Bevin has been one of the most unpopular governors in America after he threatened to cut Medicaid expansion in the state, which would have forced 400,000 people off their health insurance plan. 
The Republican also planned to cut teacher pensions, which led to statewide strikes. Bevin called teachers "ignorant" and "selfish" over the move, and implied that some children were exposed to sexual assault because of the teacher's strike. In an apology, Bevin said teachers were acting like "thugs." 
Beshear on the other hand has pledged to defend Medicaid, and promised raises and pension security for teachers. 
Many have suggested that the result could be a sign of things to come for Senate Majority Leader Mitch McConnell in 2020. But Matt Erwin, a Kentucky Democratic strategist, warned VOX:
"It certainly doesn't hurt to have party infrastructure going into a federal election cycle, but that race is going to be that race." 
While McConnell is unpopular, he's still the favorite to win. 
Scott Jennings, a Republican strategist added that while it's "enormously frustrating to lose the governor," it's not the worst-case scenario. 
"The Republicans have proven we can win and hold federal offices and win and hold the state legislature," Jennings said.
In Virginia, voters also handed control of the state's General Assembly to Democrats. Democrats in the state now control the state House and Senate as well as the governor, giving them the ability to pass bills into law fairly easily.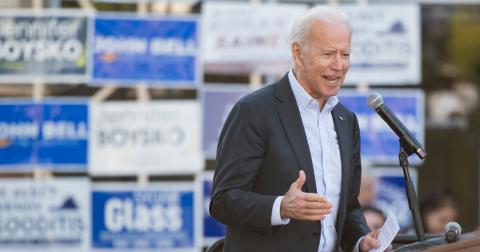 Democrats fought the election on a promise of Medicaid expansion and tighter gun control. 
Senate Republican Majority Leader Tommy Norment said in a statement:
"Today, the people of Virginia made their voices heard by voting in elections that were hard-fought and spirited.  Obviously, tonight's results were not what we wanted. But, we respect the judgment of the voters when we prevail and on those occasions when we do not."
"We need Medicare for all," she said. She went onto explain that she wants a stronger agenda when it comes to healthcare and climate change. 
"In some sense, we're voting to keep things from getting worse," she said. Adding that Trump "is horrendous but he's a symptom of a bigger problem."