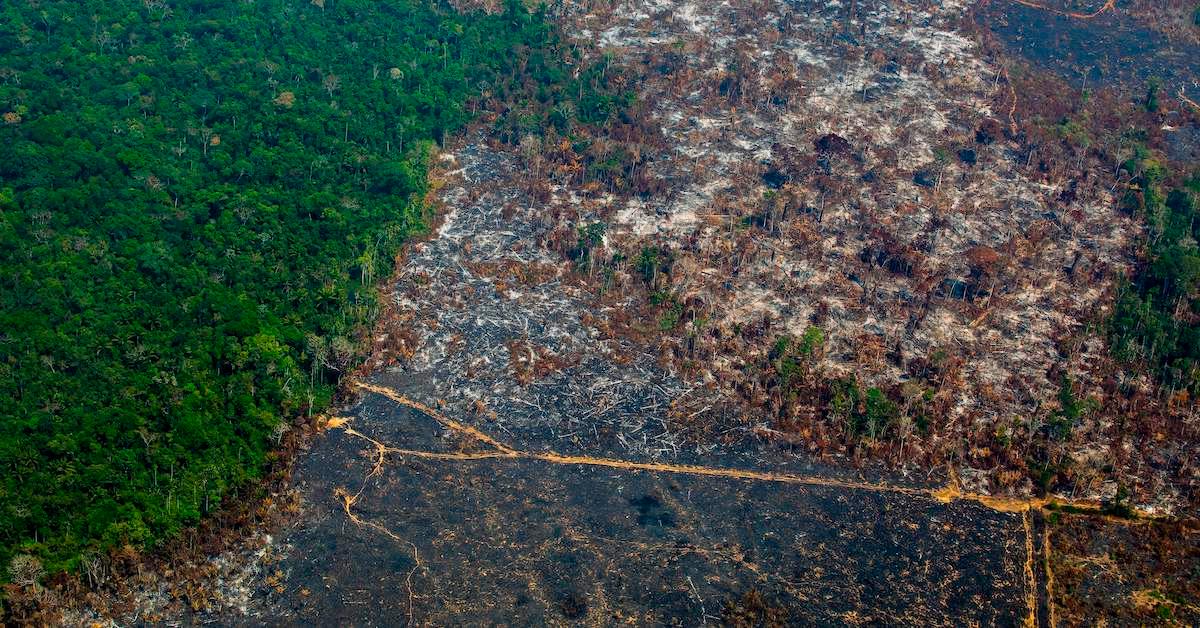 Amazon rainforest deforestation just reached alarming new heights
By Sophie Hirsh
As things tend to go in the 24-hour news cycle, most people have already forgotten August's breaking news of the Amazon rainforest being on fire — but perhaps the following piece of news will help remind people that the Amazon is still suffering. According to new data, this year, deforestation rates in the Amazon reached the highest they've been in 11 years.
The Amazon provides more than 20 percent of the planet's oxygen, and protecting the Amazon from deforestation is vital during the climate crisis. Many environmentalists are blaming the sharp rise on Brazilian President Jair Bolsonaro's administration.
The data, collected by Brazil's National Institute for Space Research (INPE), found that deforestation reached 9,762 square kilometers this year (the 12 months leading up until July 2019), according to Reuters. That means forest 12 times the size of New York City was destroyed between August 2018 and July 2019, according to The New York Times. That is a 29.5 percent increase from the previous year, and the highest level of deforestation since 2008, Reuters added.
More From Megaphone
.

News

25,000 lawsuits from Flint, Michigan residents can now go to court, thanks to a ruling from the U.S. Supreme Court.

.

News

"Our house is still on fire," Greta Thunberg said.

.

News

China is banning several kinds of single-use plastic gradually over the next five years.