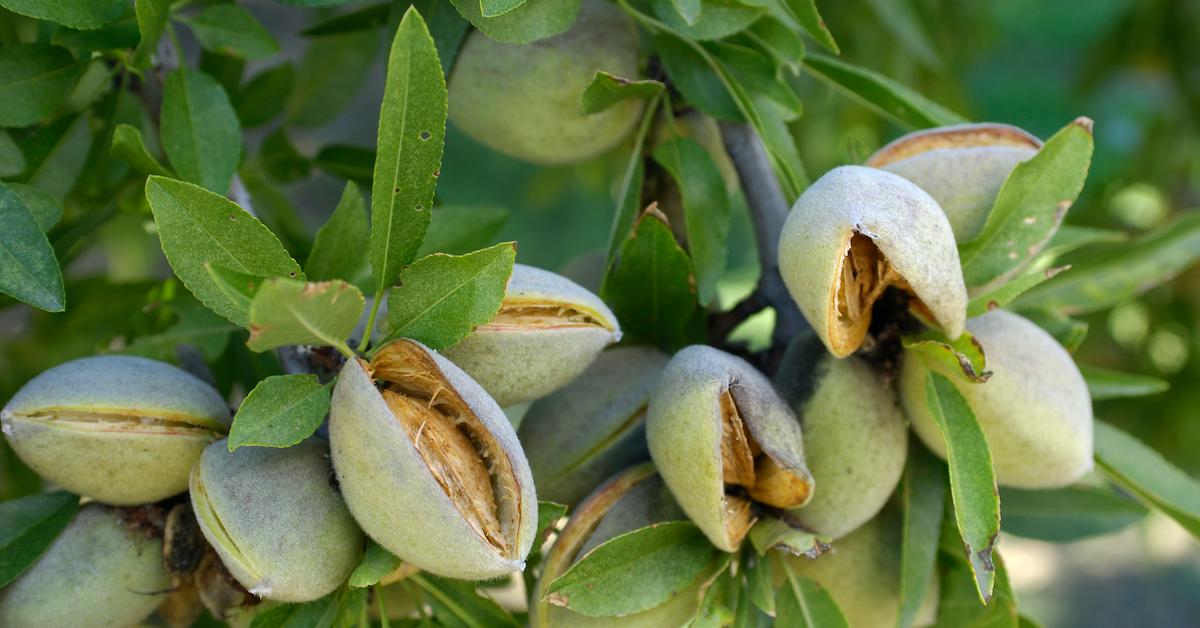 Almonds Aren't the Culprit, Honey
By Sophie Hirsh

Jan. 10 2020, Updated 11:29 a.m. ET
Every few months, articles calling the sustainability of almond milk into question — and subsequently evoking fear in almond milk-drinkers — seem to circulate the internet. That cycle may have peaked on Wednesday when The Guardian published a lengthy article about the connection between the almond industry and the honey industry titled "'Like sending bees to war': the deadly truth behind your almond-milk obsession.'" The topic went viral in the U.S. after The Cut picked up the piece, publishing a summary under the title "Almond Milk Is Even More Evil Than You Thought." The sensational story angles are causing heated discussions online, leaving people with a few questions. Namely, why are so many bees dying due to the almond industry? And is it ethical to eat almonds and drink almond milk?
Article continues below advertisement
The Guardian's story discusses beekeepers who make significant revenue from taking their honeybees to almond farms, where the bees pollinate the almonds. The process is mutually beneficial for the almond farmer and the beekeeper, because almond trees require cross-pollination, and because honeybees need to collect plant nectar (a honeybee chews on nectar for about 30 minutes and then spits it up to form a honeycomb, aka make honey).
Unfortunately, this codependent process is pretty unsustainable in every sense of the word. Not only does it have a fairly high environmental impact, but it's becoming harder and harder to maintain this relationship given the high rate of almond production humans are demanding.
Arizona beekeeper Dennis Arp told The Guardian that his business is struggling because many of his once-healthy bees got sick and died in October, a few months before he planned to take the bees to the California almond fields. The Guardian cited a recent which found that in the U.S., 50 billion bees from commercial farms died within a few months during the winter of 2018-19 — that's about 40 percent of the country's honeybee colonies.