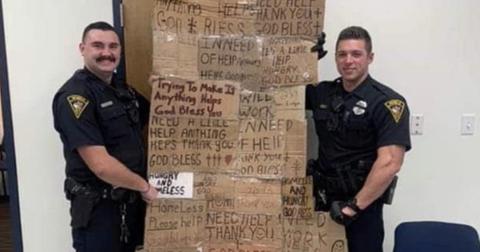 Alabama cops create 'quilt' out of signs taken off homeless people
By Mark Pygas

Updated
A police chief in Mobile, Alabama, has been forced to apologize after two officers share a photo of a "homeless quilt" they'd created as a gag Christmas gift for their superior. The quilt consisted of confiscated cardboard signs from people asking for a handout tapped together. 
Article continues below advertisement
"Wanna wish everybody in 4th precinct a Merry Christmas , especially our captain," the post on a police offiver's personal profile read. "Hope you enjoy our homeless quilt!" 
The post, which has since been taken down, was signed: "Sincerely, Panhandler patrol." 
A screenshot of the post made it on to Twitter, where it's since attracted thousands of comments. 
Article continues below advertisement
One user wrote: "Ah yes, thanks for keeping us safe from cardboard. Glad to know you're risking your lives by taking away one of the few possessions of someone with no home, food, or shelter in the winter."
Article continues below advertisement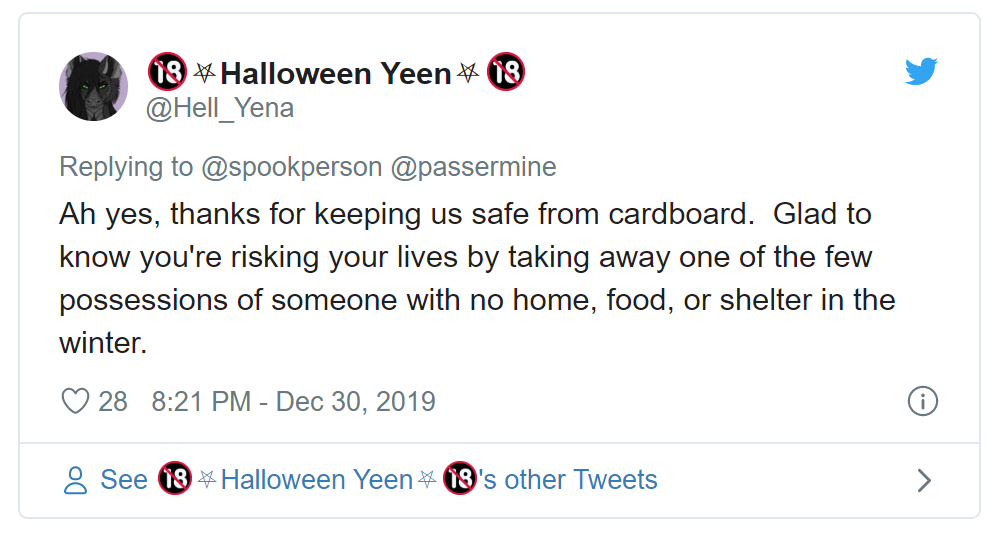 While another added: "It'd be nice if those were signs from people they helped get out of homelessness  It isn't that, but I wish it were." 
Article continues below advertisement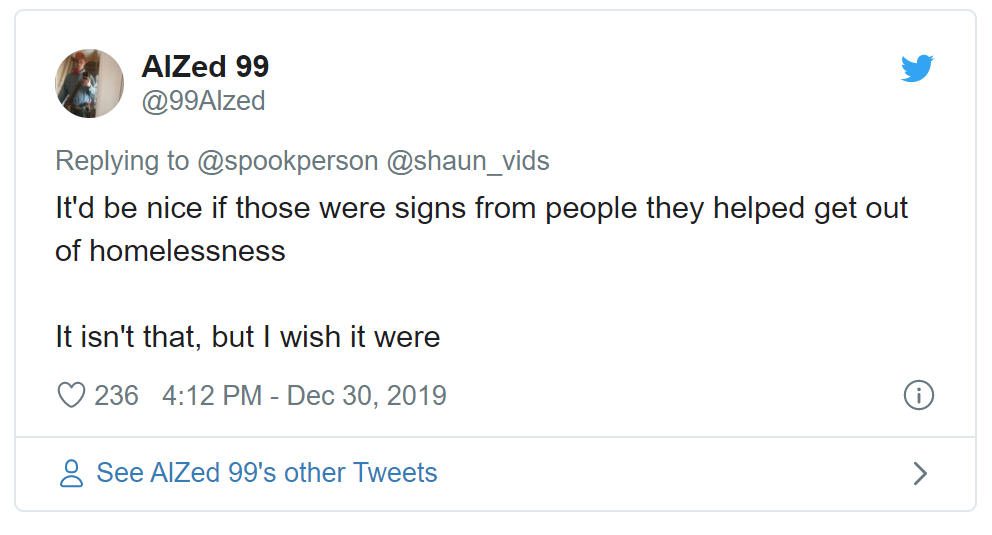 Mobile Police Department Chief Lawrence Battiste apologized in a statement on Monday, Buzzfeed News reports. 
"As a police department entrusted with serving and protecting our community, we offer our sincerest apology for the insensitive gesture of a Facebook post by two of our officers where they are holding up a homeless 'quilt,' made of panhandling signs," the statement reads.  
Article continues below advertisement
"Although we do not condone panhandling and must enforce the city ordinances that limit panhandling, it is never our intent or desire as a police department to make light of those who find themselves in a homeless state. Rather, our position has always been to partner with our community service providers to help us help those faced with homelessness with hope to improve their quality of life." 
A department spokesperson told Buzzfeed that an investigation into the officer's actions has been launched, and will determine whether any punitive action, or training, is required. 
"The two officers' behavior of taping the signs was definitely immature and insensitive and in now way indicative of the department as a whole and not something that is approved of and practiced," the spokesperson wrote. 
Article continues below advertisement
The department's Facebook account has also been flooded with negativity over the image. 
One user wrote: "The officers, the person taking the photo, the person that posted this and their supervisors should all be fired!! They all have shown they lack the professionalism and empathy required to obtain public trust!!"

Article continues below advertisement
While another added: "Wonder what went through their brains as they taped this 'homeless quilt' together? Obviously, they thought it was funny enough to include their superior in the foolery. Quite sure they laughed every time they saved a sign to add to the collection." 
"You know how the saying goes...the best prediction of future behavior is relevant past behavior. Hope the Chief makes them understand what not to do without a search warrant should they enter someone's vehicle or home...you know...for future reference and all. They aren't in their profession to keep people safe...just to mock and ridicule citizens."