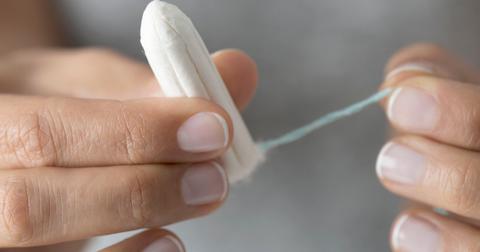 Women are asking their boyfriends what the letters on tampons mean and they have no idea
By Mark Pygas
When Twitter user Evan Worthen took to social media to make a joke earlier this month, he probably had no idea that he'd start a viral trend. But that's exactly what he's done, and thanks to Worthen we now have some pretty hilarious exchanges between women and their boyfriends asking what the letters on tampons mean.
Last week, Worthen joked after finding one of his girlfriend's tampons in his apartment. He took to Twitter to write: "My girlfriend left a tampon at my apartment and [I don't know] where the left one is. Anyone know where I can get a single left tampon to keep a set here for emergencies?"
Worthen is clearly joking, but just in case you didn't know, the "R" stands for "Regular," "L" for "Light," and "S" for "Super." The joke inspired some women to text their boyfriends asking them if they knew what the letters on their tampons stood for without actually Googling it. Thankfully for us, none of them did.
This woman's boyfriend guessed that the "R" might stand for reusable, which we definitely don't recommend.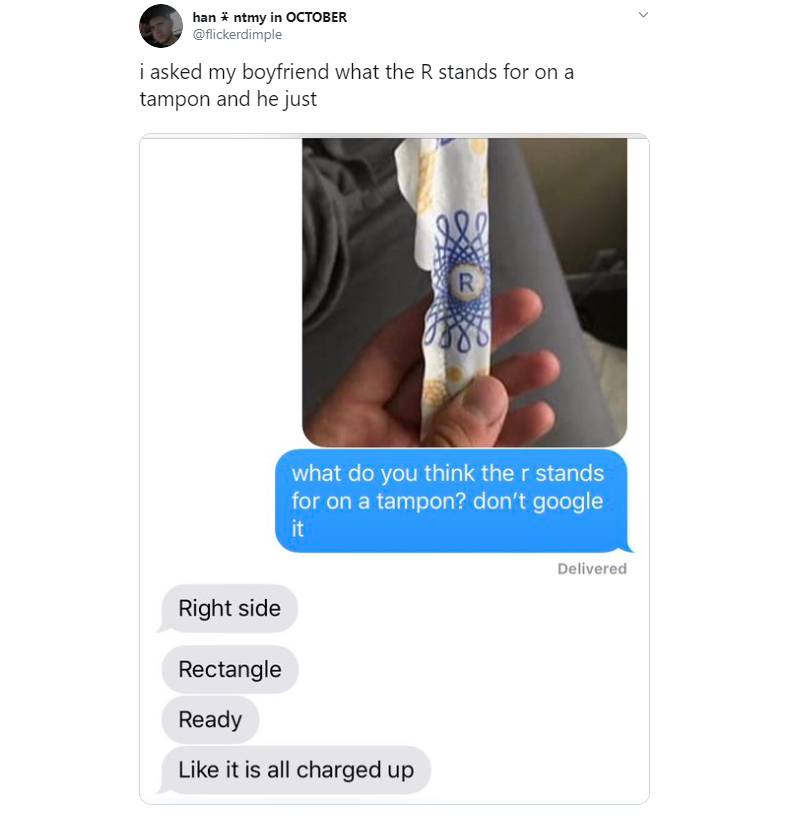 Nope, tampons don't "rawr" like a lion.
This guy took a few guesses at what the "L" might mean, and none of them were even close to being right.
This might just be the furthest anyone has been from the correct answer.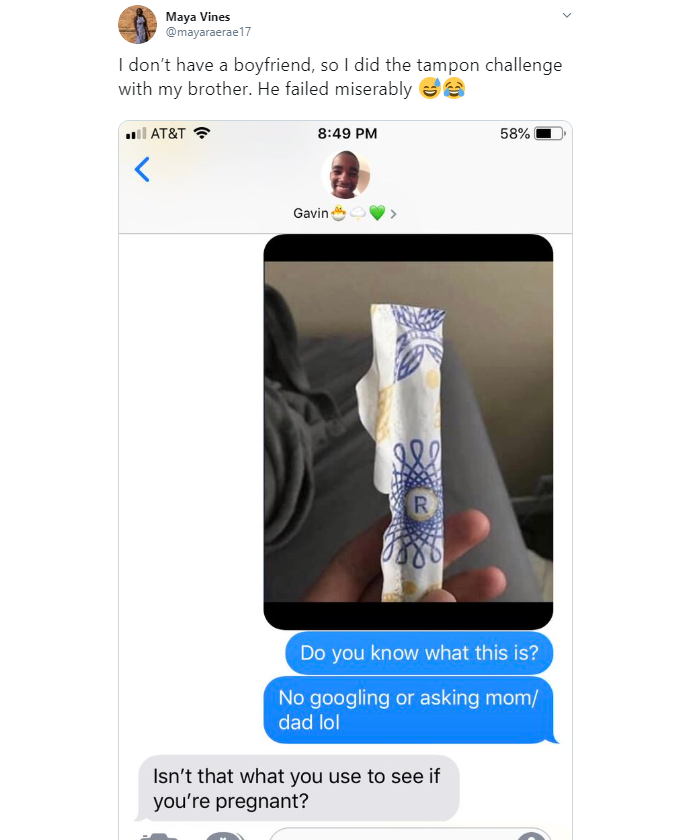 No, there's not any "left" or "right" involved in any of this, young man.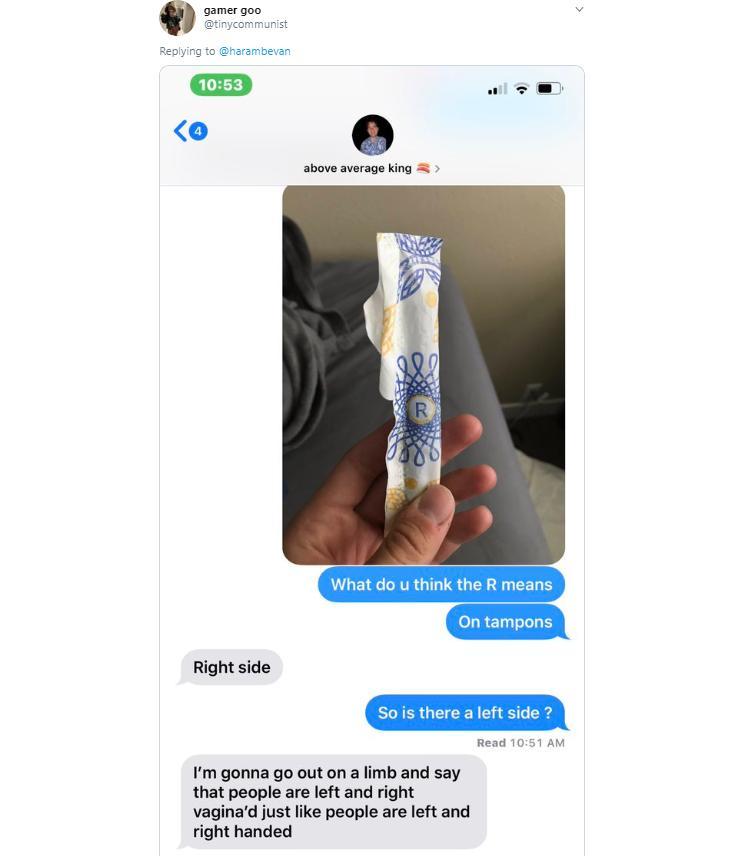 One boyfriend figured that tampons must come in a variety of sizes.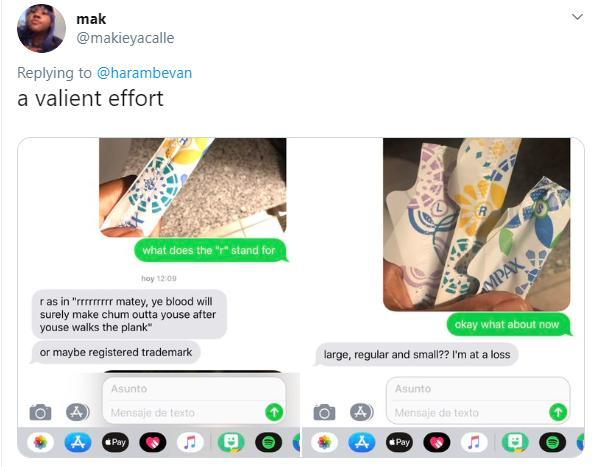 At least this woman is proud of her boyfriend for giving it a shot.
Most women are just straight up embarrassed.
No, that's not even close to being right.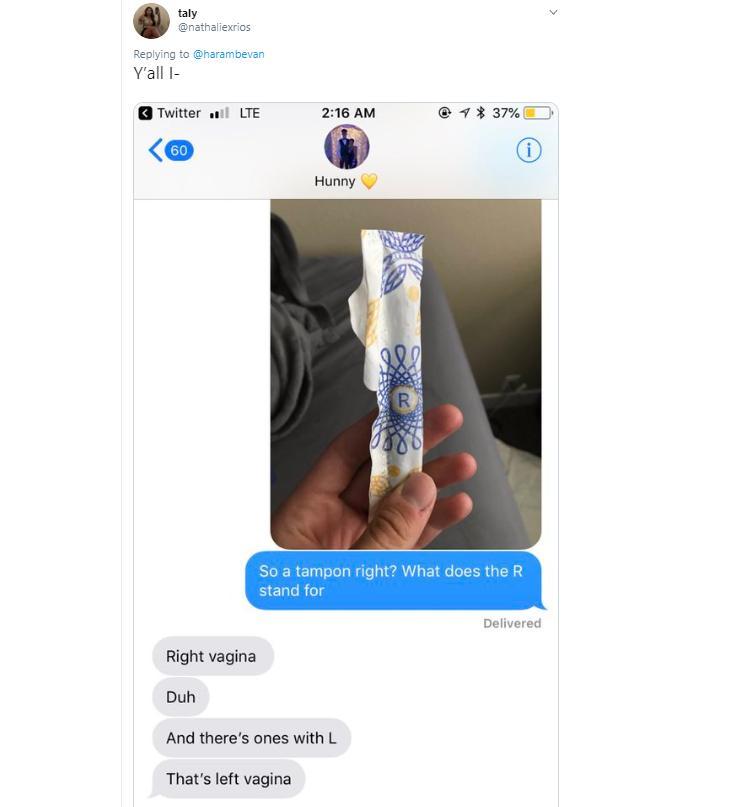 This isn't a video game either.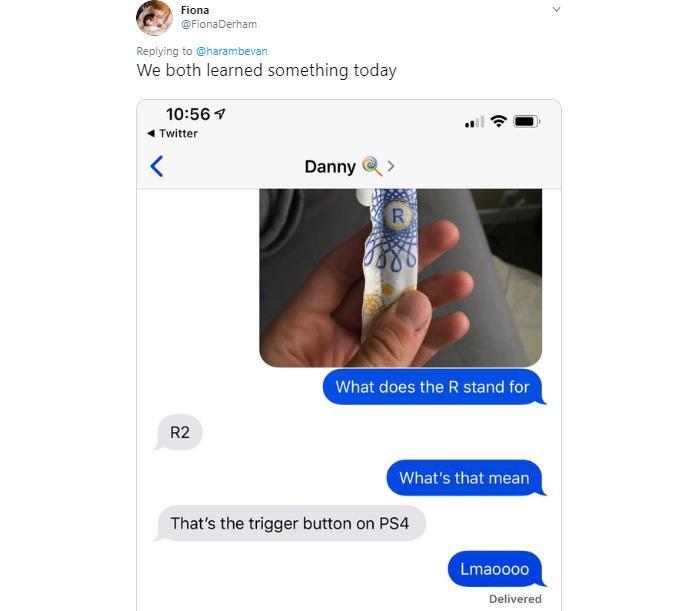 How does a raccoon have anything to do with tampons?!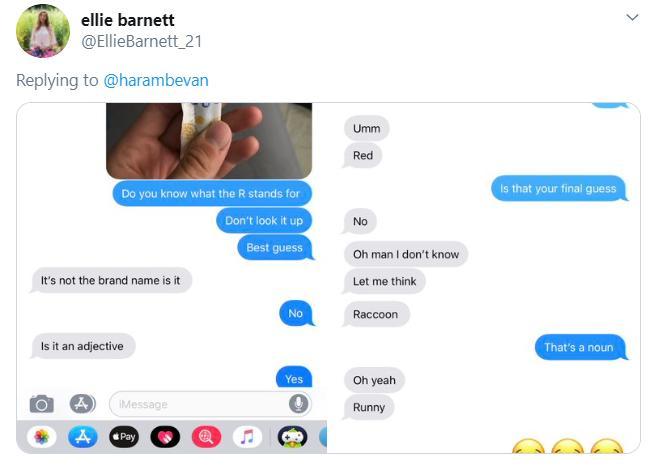 No, it's neither of these two.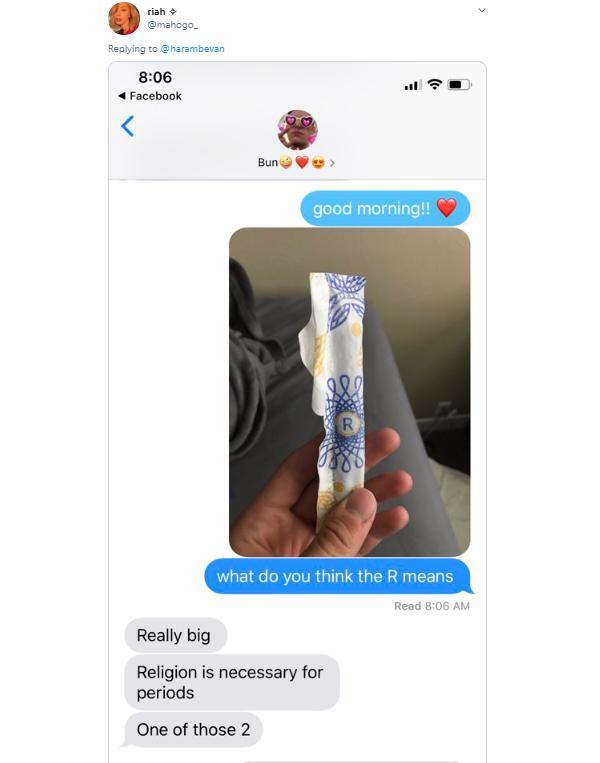 "Soak up" is pretty close, so we'll give this guy a five out of ten.
To be fair to all the men out there, a couple were spot on. They probably Googled it, though.