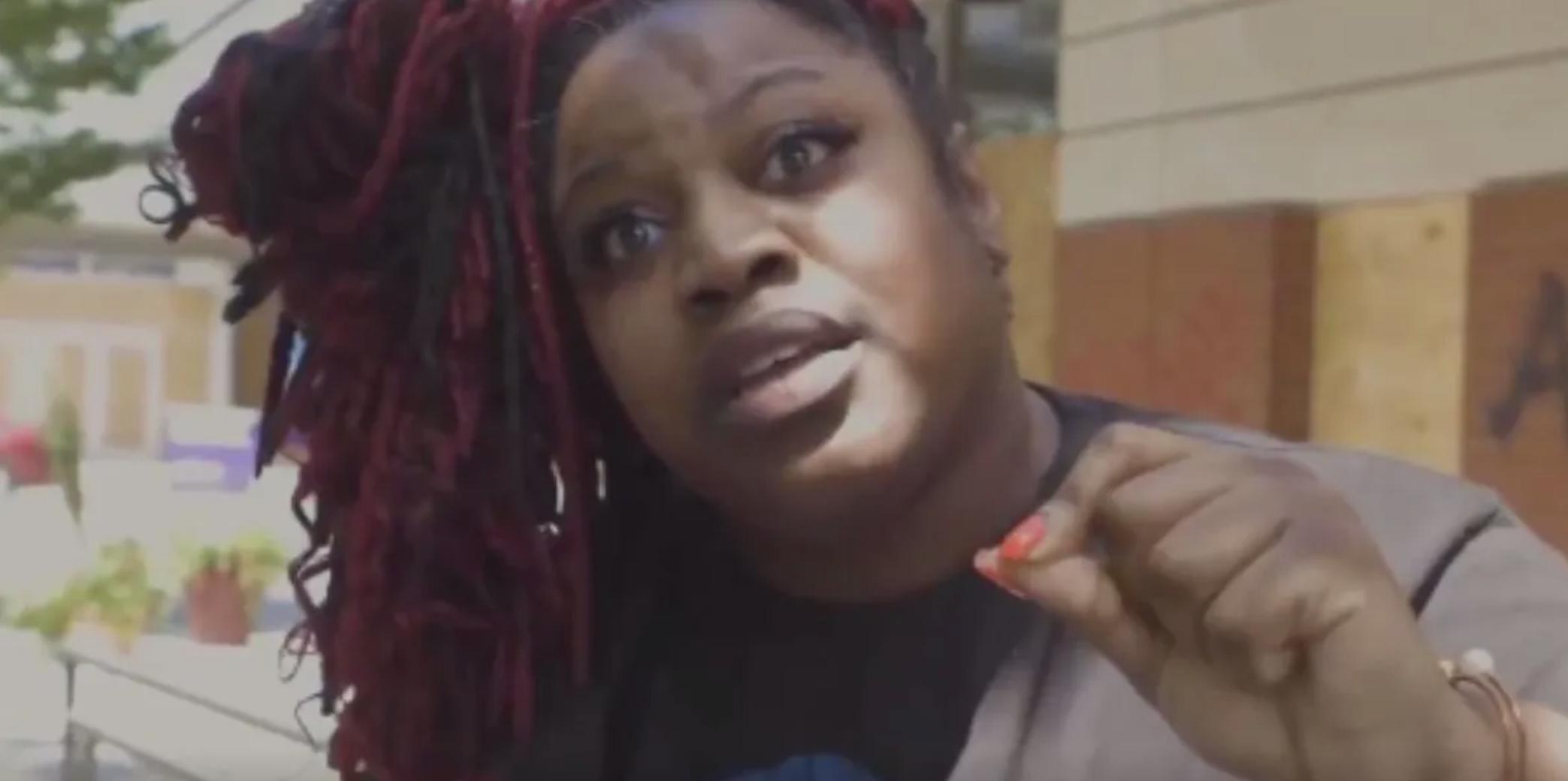 She summed up the economic legacy of Black Americans in one history lesson and Monopoly metaphor
By Annie Reneau

Jun. 23 2020, Updated 10:37 a.m. ET
As the U.S. enters its third week of protests over racial injustice and police brutality, some Americans still don't fully understand the "why" behind them. Some are still under the impression that the protests are about justice for George Floyd, but that's only part of it. Some think they're about police brutality, but that's just part of it too.
Article continues below advertisement
The fact that so many Americans don't understand the scope of the problem at the heart of these protests, or why they are playing out the way they are, is a symptom of the problem itself.
With a quick history lesson and Monopoly metaphor, Kimberly Latrice Jones powerfully explained a crucial element of what we're seeing in a video that has gone viral on social media—the economic element that is often overlooked or not well understood by those outside of the group impacted by our nation's economic history. This element gives important context to some of what we're seeing, in addition to painting the bigger picture within which these protests are happening.
Watch:
Article continues below advertisement
If you're unfamiliar with Jones' reference to Tulsa and Rosewood, here's some additional education.
Tulsa's Black Wall Street massacre of 1921:
Article continues below advertisement
And a brief overview of the Rosewood massacre:
Article continues below advertisement
The horrible truth is that most Americans don't know our own history, especially when it comes to race. So much of what we learn about racism in our history is couched in problematic language that favors white sensibilities or is completely omitted. How many of us learned that the Confederate states didn't just want to keep slavery for economic reasons, but because they believed that God intended for Black people to be subservient to the white race and that it was wrong to believe otherwise? How many of us learned about Black Wall Street in school, much less voter suppression, redlining and other ways Black Americans have been systematically oppressed in modern history beyond Jim Crow?
Article continues below advertisement
How many of us have truly internalized the fact that the massive exploitation of Black bodies over hundreds of years required massive violence to carry out, and that the only way for that exploitation and violence to continue was to legitimize it by creating a massive, dehumanizing justification for it—thus the enduring legacy of anti-blackness that permeates not only our history but so much of our current society?
Yes, some progress has been made. But every step forward has been fought for tooth and nail, and every advancement has been met with resistance and resentment by far too many fellow Americans. Until we get that, until our nation truly comes to terms with the depth and breadth of the injustices being called out and decides to take real, concrete steps toward restoration, reconciliation and reparation, we're going to keep finding ourselves at this same crossroads.
Of all of the powerful points Jones made in that video, perhaps one should give us the most pause: America is lucky that black people are just looking for equality and not revenge. She is right, because the scope of that payback would be mighty indeed.