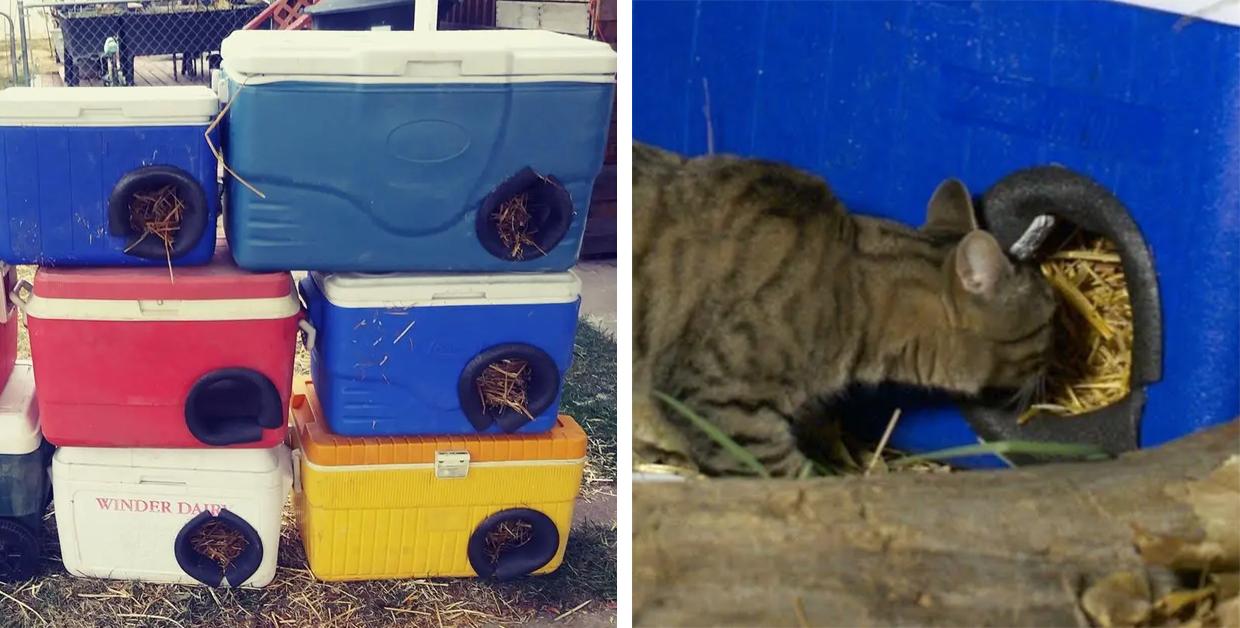 Man creates winter shelters for stray cats out of discarded coolers
By Mark Pygas

Nov. 19 2019, Updated 8:04 a.m. ET
Philip Rogich of Ogden, Utah, is turning other people's trash into homes for stray and feral cats this winter. In just a few minutes, Rogich is transforming discarded coolers that would have ended up in a landfill into warm and dry places for felines to escape the brutal Utah winter.
Article continues below advertisement
"Normally the cooler keeps things cold. We're going to use it to keep animals warm," Rogich told Fox13. "I actually have a 6-inch drill bit and then once you drill the hole you just use some pipe insulation to pad it," he explained, referring to padding the entrance hole to avoid cats getting any scrapes from rough edges.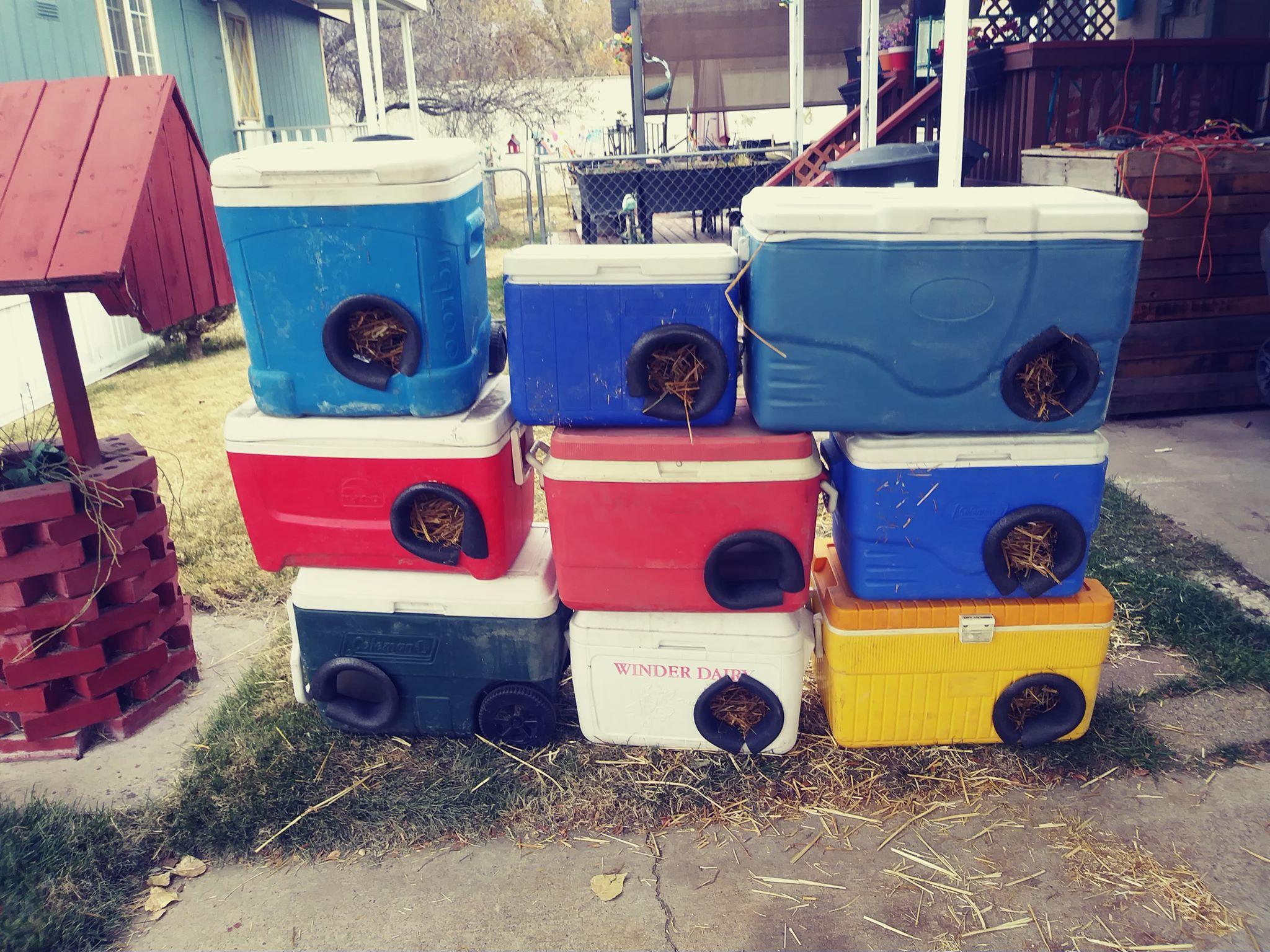 Article continues below advertisement
"Everybody's got a cooler in their garage that they're not using," Rogich explained to Fox13. And with a few items you can pick up from the hardware store, you can turn it into a shelter. First, he drills an entrance hole with a 6-inch drill bit. Then, he adds some three-quarter-inch pipe insulation to line the entrance.
"And then on the inside you just use straw," Rogich said. "Straw has been used for hundreds of years as bedding for animals and that's because it has the ability to dry out."
"And there you go! A cat cooler!" he concluded. "Two or three cats could fit in a cooler this size!"
Article continues below advertisement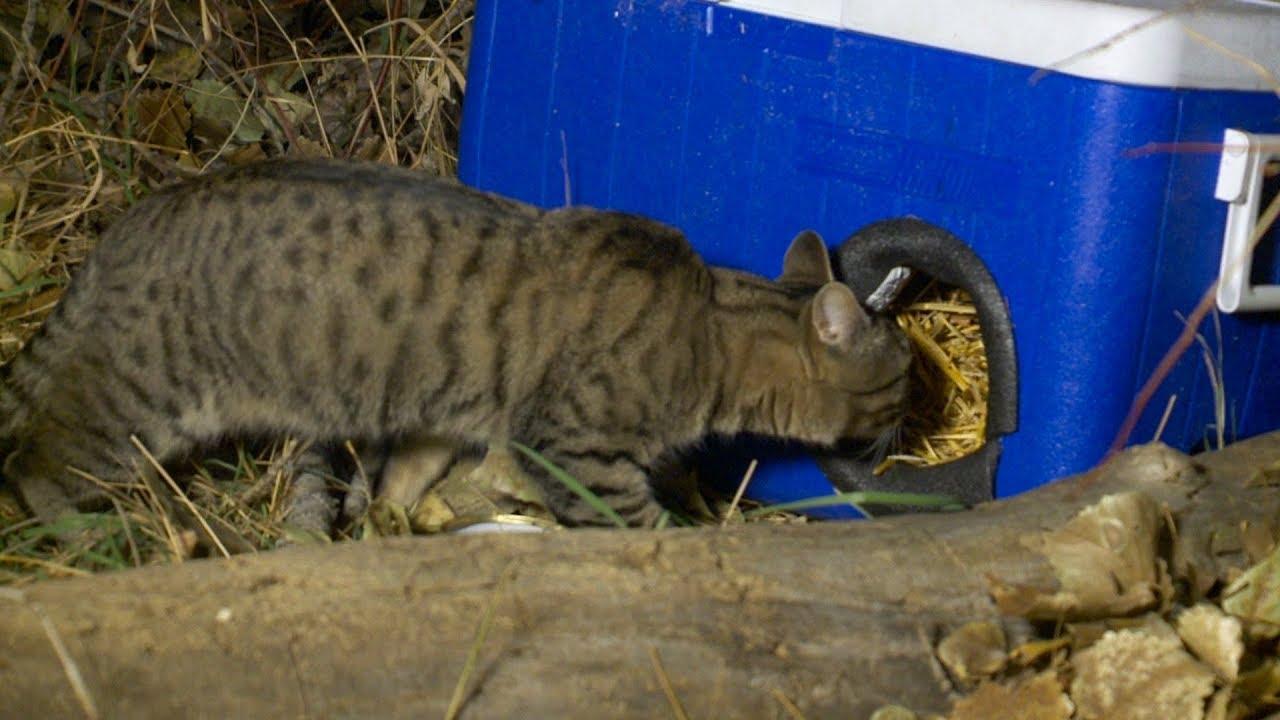 Rogich says he's already placed a few of the shelters around his community, and explained his reasoning for doing so.
"[Feral cats] just disappear, get overlooked," he said. "They get cold in the wintertime too. They're living creatures… to me, living creatures, they deserve to have their basic needs met,
Article continues below advertisement
Rogich explained that a few cats are already using the shelters, but the response from humans has been even more overwhelming. A few people have already donated old coolers and straw, while a local thrift store has also offered their coolers.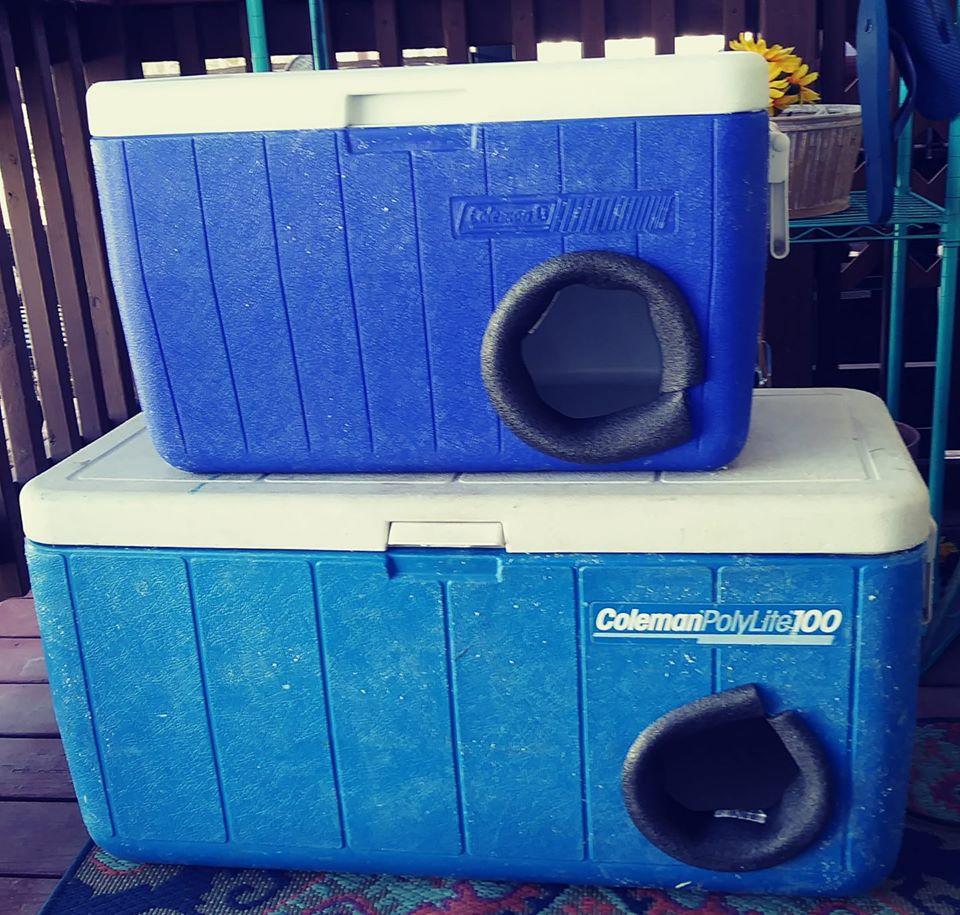 If you want to donate supplies, or even learn how to make some shelters yourself, you can contact Rogich through Facebook here.