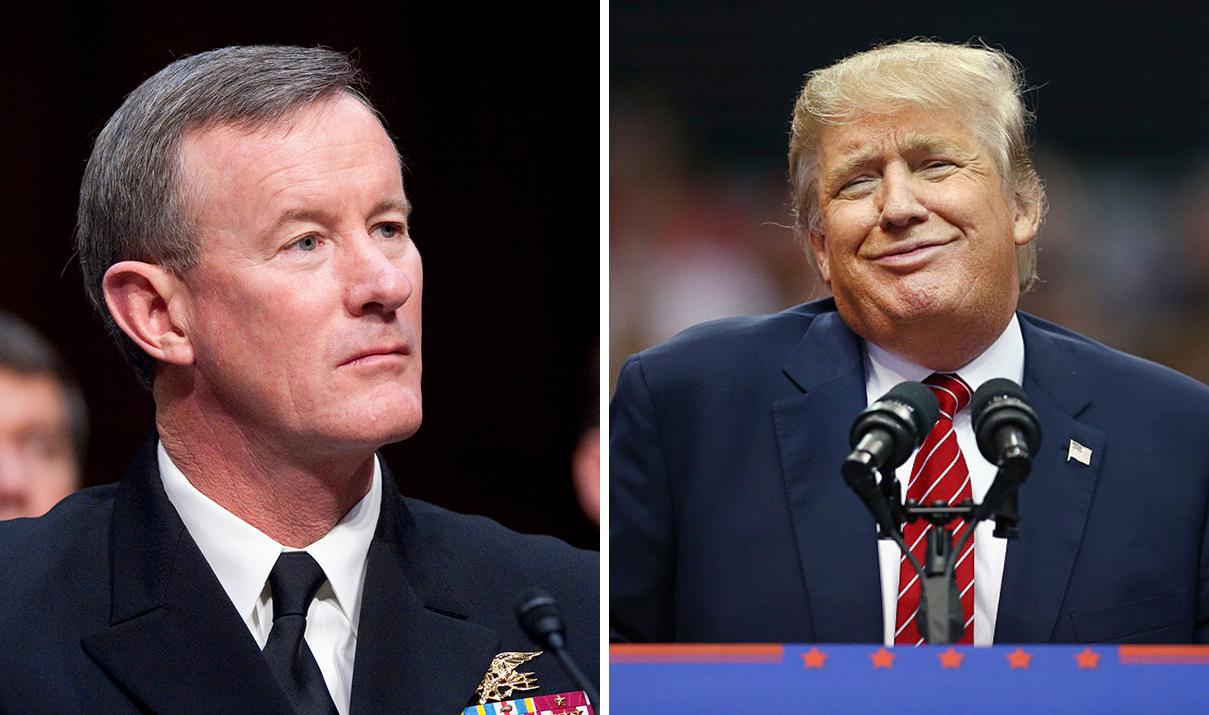 Navy SEAL who oversaw Osama bin Laden raid says US is 'under attack from the president'
By Mark Pygas

Oct. 18 2019, Updated 7:07 a.m. ET
US Navy Adm. William McRaven, a retired Navy SEAL who oversaw the raid that took out Osama bin Laden in 2011, delivered a damning assessment of President Donald Trump's time in office in a New York Times opinion column titled "Our Republic Is Under Attack From the President" on Thursday. 
Article continues below advertisement
Business Insider reports that McRaven said his frustration is shared by many in the military. Referring to a recent military ceremony he attended at Fort Bragg, North Carolina, the retired Navy Seal said: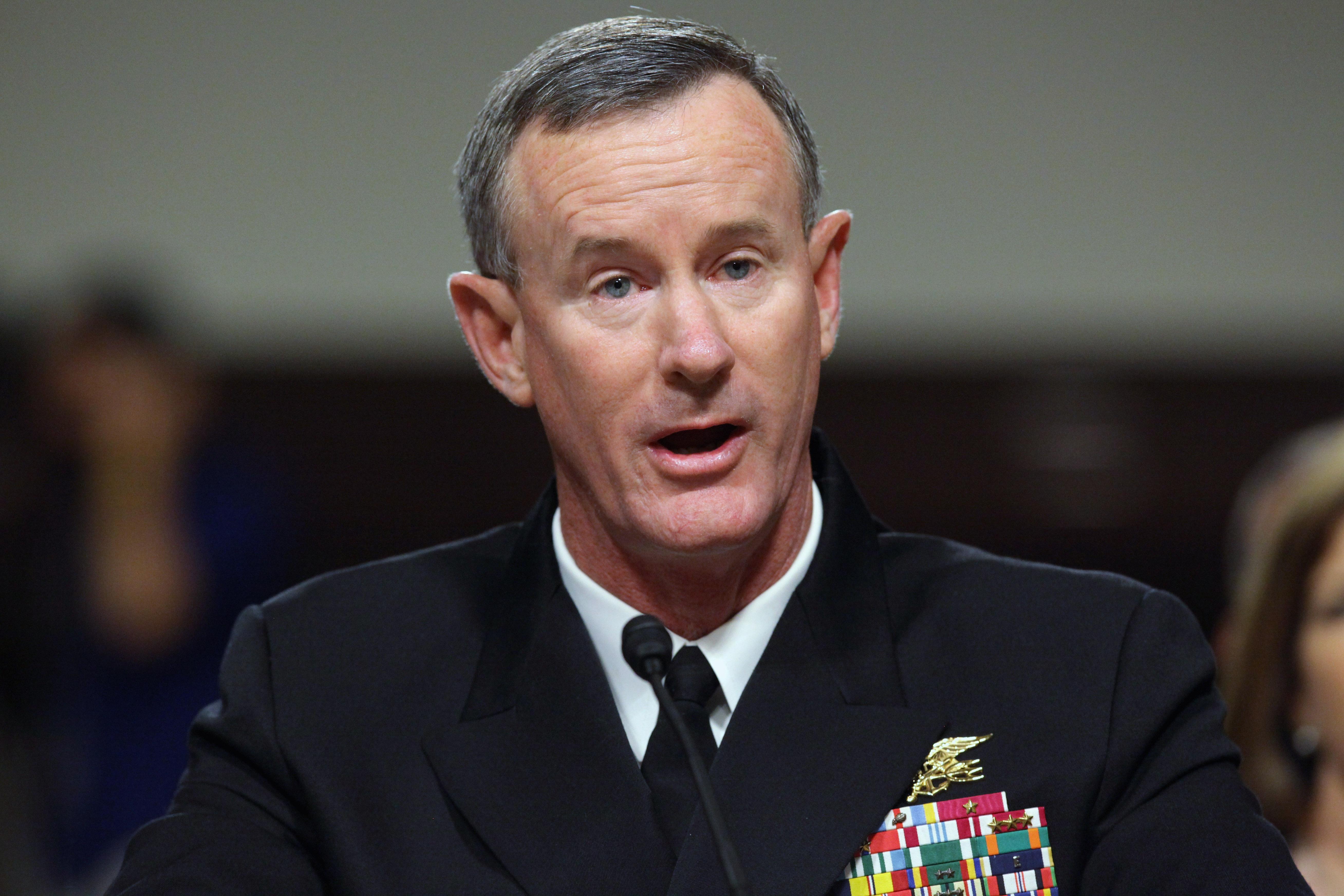 Article continues below advertisement
"For everyone who ever served in uniform, or in the intelligence community, for those diplomats who voice the nation's principles, for the first responders, for the tellers of truth and the millions of American citizens who were raised believing in American values — you would have seen your reflection in the faces of those we honored last week." 
But he went on to add that "beneath the outward sense of hope and duty, there was an underlying current of frustration, humiliation, anger and fear." 
McRaven said that many of those working for the military and intelligence had witnessed "the assaults on our institutions."  
Article continues below advertisement
"They have seen our leaders stand beside despots and strongmen, preferring their government narrative to our own," McRaven wrote. "They have seen us abandon our allies and have heard the shouts of betrayal from the battlefield.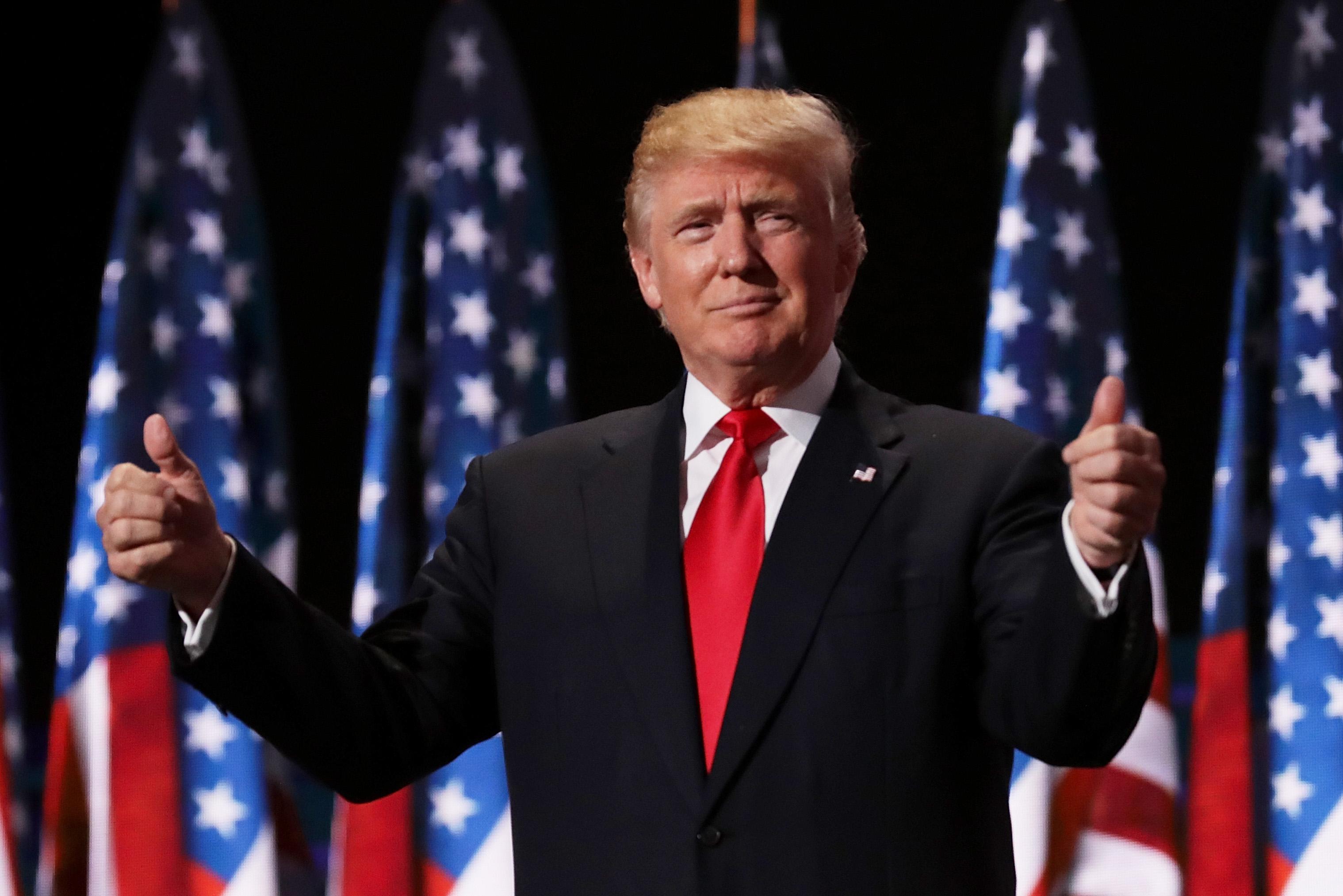 Article continues below advertisement
He even went on to allege that at the event, a retired four-star general had told him that President Trump was "destroying the Republic."
"As I stood on the parade field at Fort Bragg, one retired four-star general, grabbed my arm, shook me and shouted, 'I don't like the Democrats, but Trump is destroying the Republic!' Those words echoed with me throughout the week.
McRaven accused President Trump if neglecting the United State's duty to be "the protectors of the less fortunate." 
He specifically highlighted President Trump's decision to pull U.S. troops out of Kurdish-controlled areas of Syria. Kurdish forces have been fighting alongside the United States for five years to combat Islamic State, with 11,000 of their fighters and many civilians paying the ultimate price. 
Article continues below advertisement
Following the pullout, Turkey launched an offensive into Kurdish areas, which killed dozens of civilians and combatants. Turkey's President Erdogan claims that he wants to create a safe zone in the area to settle as many as 2 million Syrian refugees.  
During the chaos that followed, some ISIS members are believed to have escaped Kurdish custody, the United States was forced to bomb one of its own bases, and the Kurds turned to old enemies Syrian President Bashar al Assad and Russia for support. 
Article continues below advertisement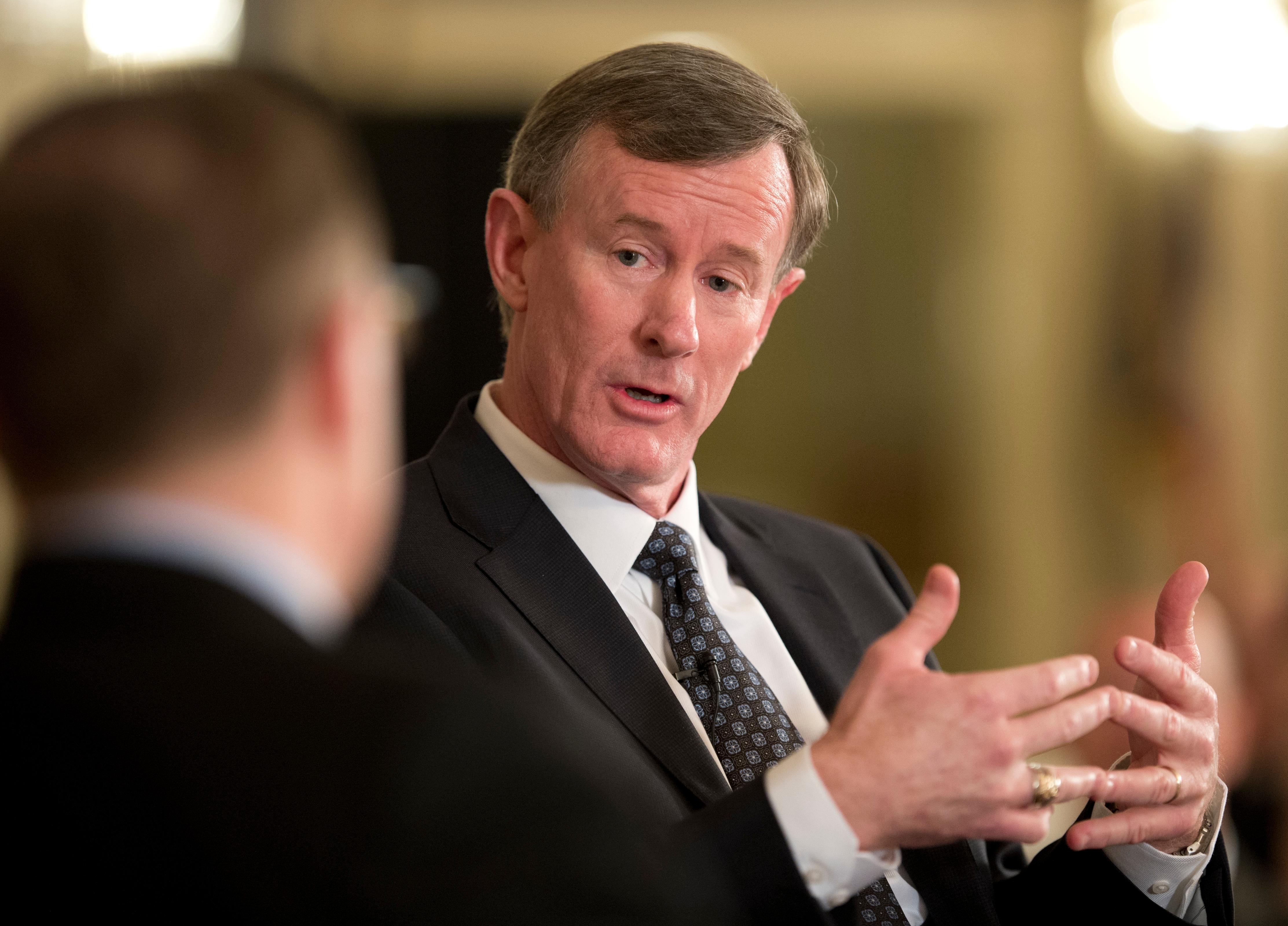 McRaven summarized the mess in his column, writing:
"If our promises are meaningless, how will our allies ever trust us? If we can't have faith in our nation's principles, why would the men and women of this nation join the military." 
Article continues below advertisement
"And if they don't join, who will protect us? If we are not the champions of the good and the right, then who will follow us? And if no one follows us — where will the world end up?" 
During an interview about the column on CNN, McRaven continued his attack, saying: 
"If you want to destroy an organization, any organization, you destroy it from within, you destroy it from without and then what you do is you convince everybody that you're doing the right thing."  
Article continues below advertisement
"So when you take a look at what the President has done, he's undermined the intelligence community, the law enforcement community, the Department of Justice, the State Department. He has called the press the enemy of the American people and I will tell you, I've fought a lot of America's enemies. The press is not the enemy of the American people."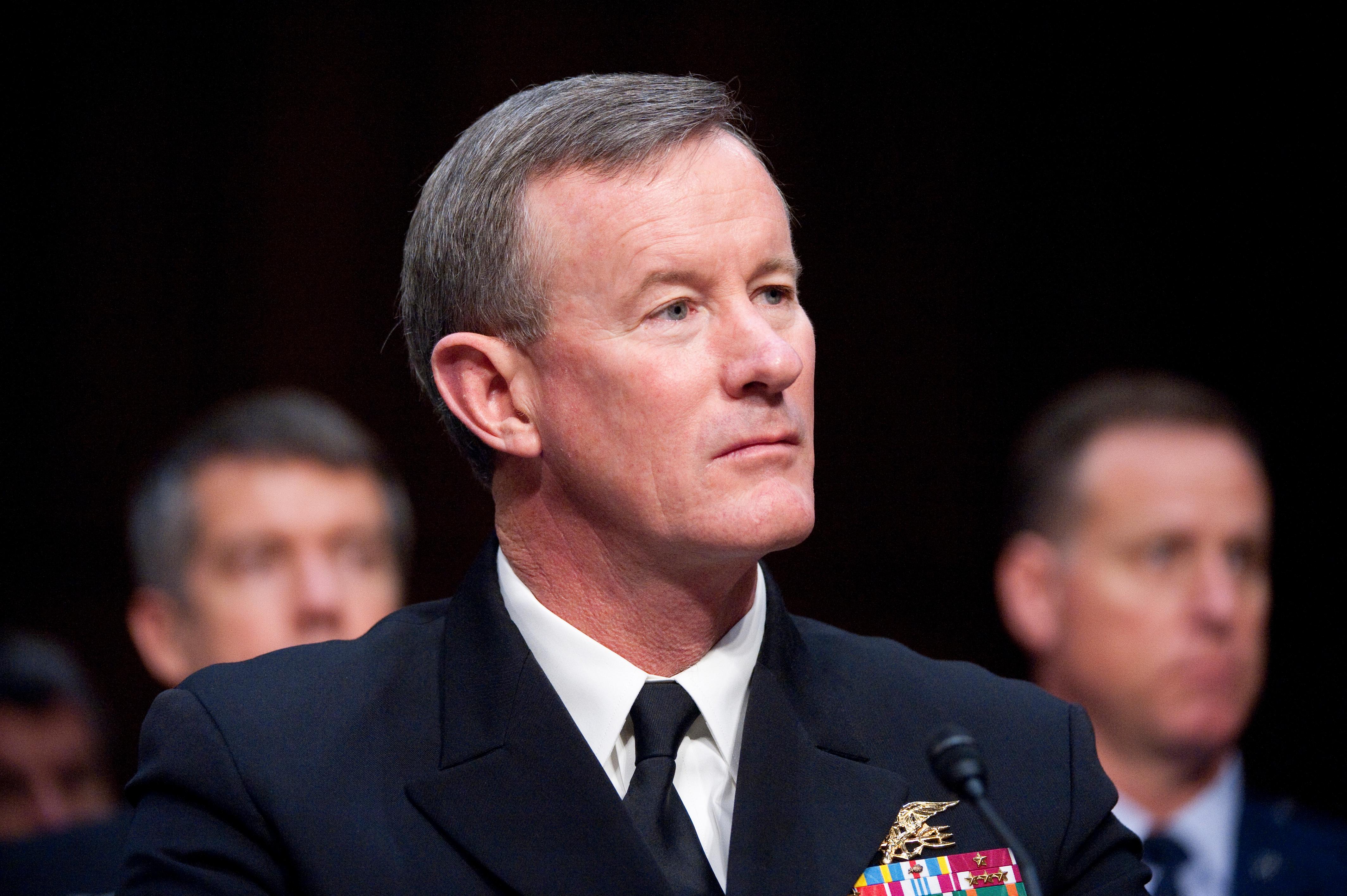 Article continues below advertisement
He also accused the President of "undermining us from without." 
"He's obviously left our allies the Kurds on the battlefield. We feel like we've betrayed them. He's undermined our NATO allies, he's taken us out of the JCPOA (Joint Comprehensive Plan of Action, the Iran nuclear agreement) and the TPP (Trans-Pacific Partnership trade deal) and really the international community has lost faith in America. And then throughout the course of all of this, he's convinced us he's doing it for all the right reasons, and I think that is really what is troubling." 
McRaven ended his op-ed with a call for new leadership.
"If this president doesn't demonstrate the leadership that America needs, both domestically and abroad, then it is time for a new person in the Oval Office -- Republican, Democrat or independent -- the sooner, the better," he wrote. "The fate of our Republic depends upon it." 
Trump has previously dismissed criticism from McRaven, telling Fox News in 2018: 
"He's a Hillary Clinton backer and an Obama backer. And, frankly, wouldn't it have been nice if we got Osama bin Laden a lot sooner than that?"