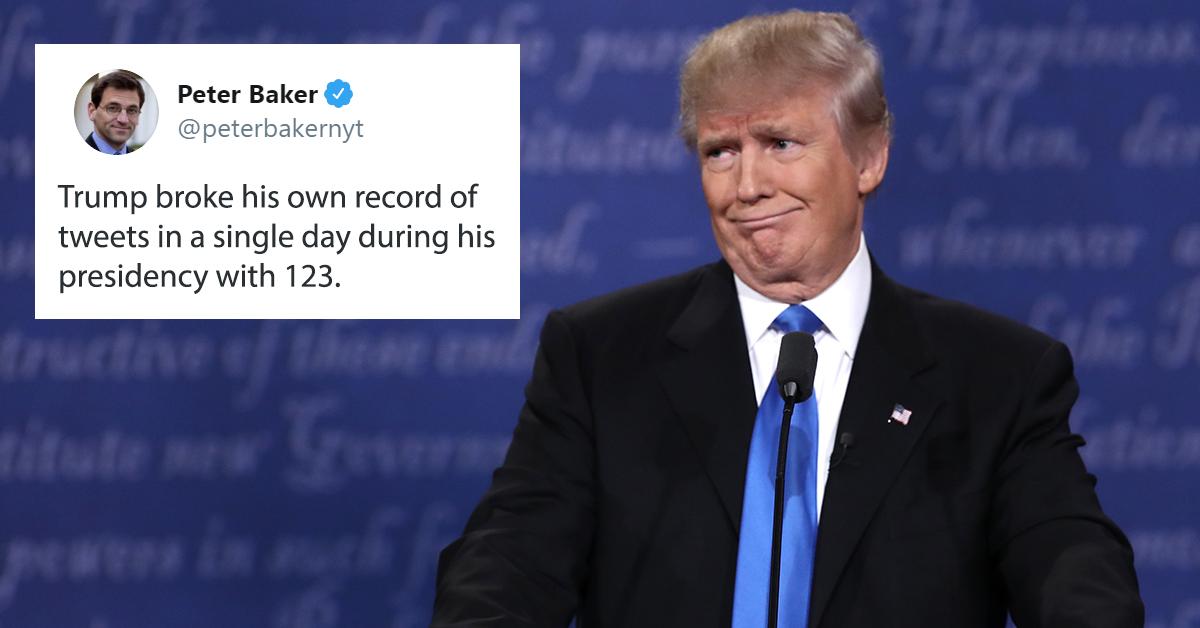 Trump said he was 'very busy' yesterday despite tweeting 123 times
By Mark Pygas

Dec. 13 2019, Updated 8:18 a.m. ET
President Donald Trump is well known for his Twitter rampages, but he's been breaking records pretty consistently lately. Just last Sunday, he broke his previous record by tweeting or retweeting other people a total of 105 times during the day. 
Now, he's broken that record yet again by tweeting or retweeting 123 times on Thursday. 
Article continues below advertisement
The Twitter spree came as the House Judiciary Committee held a 14-hour debate on two articles of impeachment.  
Peter Baker of The New York Times took it upon himself to tally the aftermath as of 11:30 p.m. local time.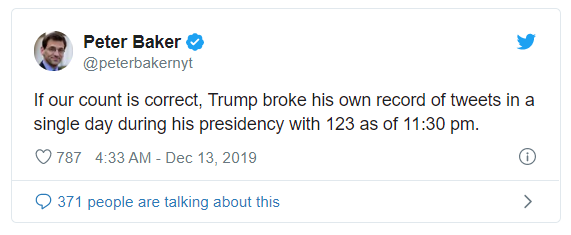 Article continues below advertisement
President Trump tweeted several more times after midnight to congratulate British Prime Minister Boris Johnson on his election victory. 
Trump has drawn criticism from many over his Twitter habit, as well as his use of the platform to attack opponents, including teenage activist Greta Thunberg. 
But despite his Twitter rampages, Trump continues to insist that he's working hard. At the beginning of Thursday's White House summit on childcare and paid leave at 11:15 a.m. Trump said: 
"I had very busy time and a very busy day, but my daughter said, 'You will be here', so that was the end of that busy day, when a daughter says you have to be here." 
Article continues below advertisement
The statement came when Trump had already posted or retweeted 90 tweets. 
Article continues below advertisement
The event was Trump's first official engagement of the day; later, he was scheduled to receive an intelligence briefing and attend the Congressional Ball with First Lady Melania Trump.  
As you can probably imagine, the tweeting spree attracted a fair bit of criticism from social media users. 
"Seems to me that when you're sitting there sending out 123 tweets in one day, that's a do nothing President," one Twitter user wrote. 
Article continues below advertisement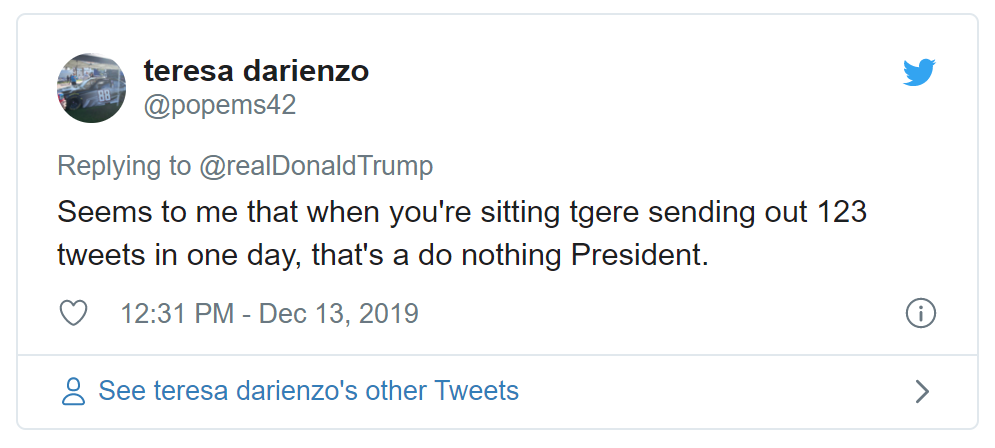 Another added: "Tweeted 123 tweets yesterday, but you claim to be the hardest working President ever!!!! Pathetic." 
Article continues below advertisement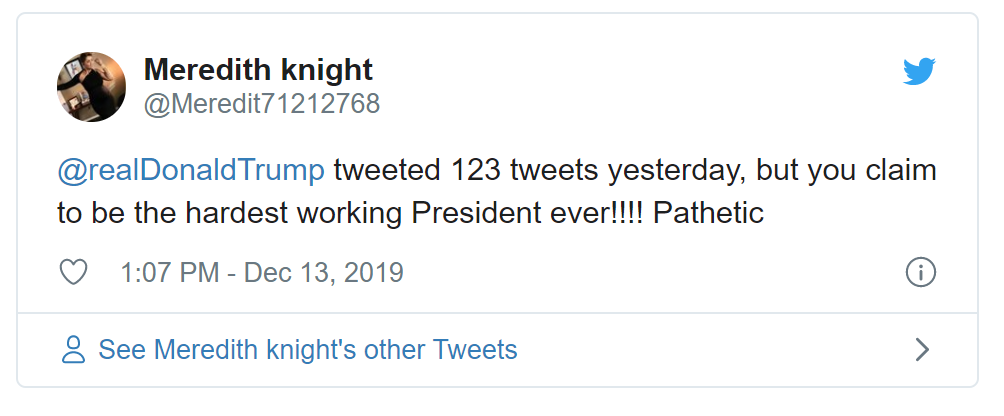 One user concluded: "123 TWEETS. That is hilarious and a true sign of a guilty man. You are still a laughing stock among leaders on the world stage. You were laughed at and talked about during the NATO summit. You will always be a joke as a president!"