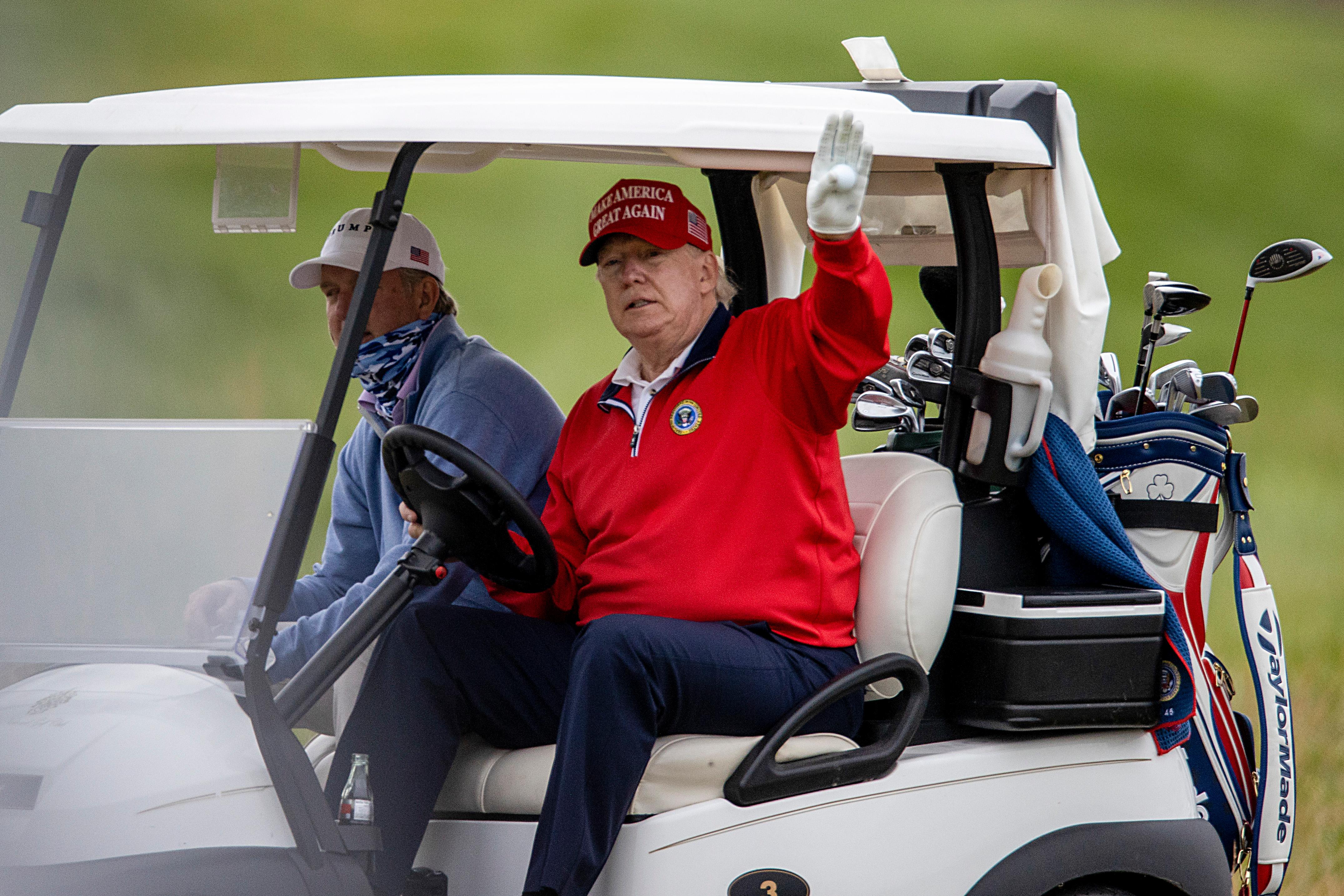 Trump has spent nearly a quarter of his days as president at golf courses
By Mark Pygas

Dec. 31 2020, Updated 9:13 a.m. ET
Despite promises that he would be too busy working to visit one of his properties, yesterday marked President Trump's 426th day at one of his properties and his 313th day at one of his golf courses. Throughout his campaign, Trump was critical of the amount of time that Obama spent playing gold.
Article continues below advertisement
"I mean he's played more golf than most people on the PGA Tour, this guy," Trump said on one occasion. "What is it, over 300 rounds? Hey, look, it's good. Golf is fine. But always play with leaders of countries and people that can help us! Don't play with your friends all the time."
In another instance, he added: "If I win I may never see my property — I may never see these places again. But because I'm going to be working for you, I'm not going to have time to go golfing, believe me. Believe me. Believe me, folks."
Article continues below advertisement
Despite the worsening coronavirus pandemic, President Trump has spent much of the season in Florida at Mar a Lago. President Trump reportedly plans to hold a New Year's Eve gala at the resort, as America's death toll from the coronavirus pandemic passed 340,000. According to CNN, a member of Mar-a-Lago told the news outlet that at least 500 reservations have been confirmed.
Article continues below advertisement
"President Trump arrived at Trump International Golf Club in West Palm Beach, Florida, at 9:26a on Wednesday," CNN's Jim Sciutto explained in a tweet. "Since taking office, this is the 426th day Trump has spent at one of his properties and the 313th day he's gone to one of his golf clubs, according to CNN's count."
According to an analysis by HuffPost, the taxpayer-funded travel and security total for Trump's hobby has passed $151.5 million. Each trip to Mar-a-Lago costs $3.4 million, while trips to Bedminster, New Jersey, are estimated to cost $1.1 million.