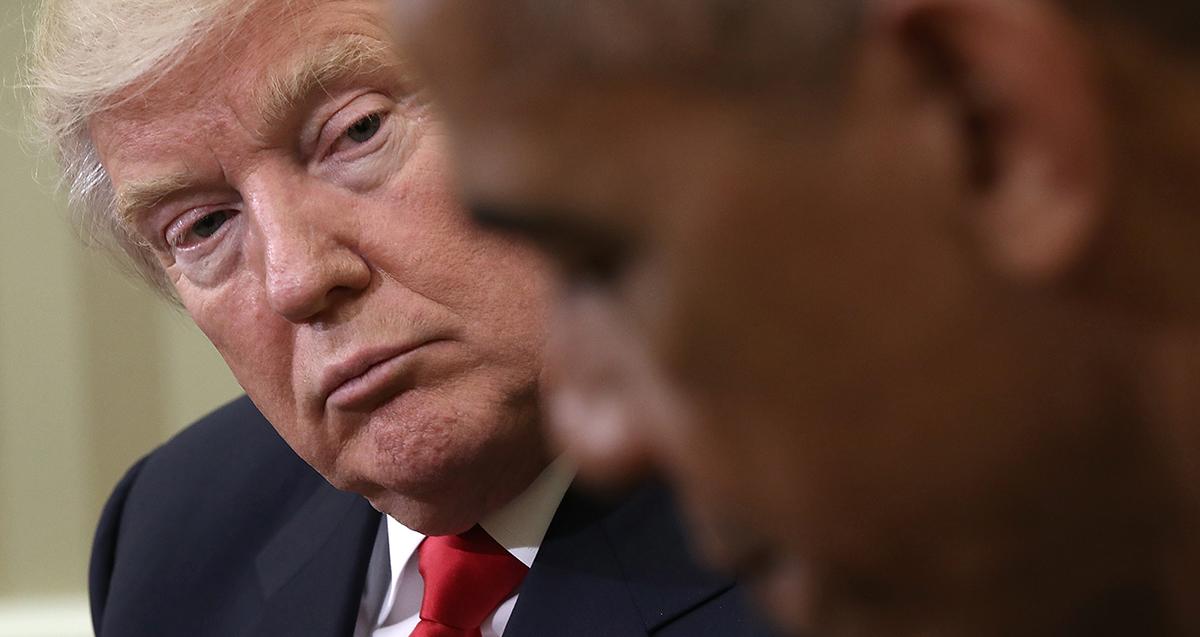 Trump overtakes Obama as most admired man in 2020, breaking 12-year streak
By Mark Pygas

Dec. 30 2020, Updated 12:14 p.m. ET
President Donald Trump has overtaken former President Obama as the most admired man in America. The latest Gallup poll shows that Trump narrowly clinched the title from Obama, who had held the title for the last 12 years.
Article continues below advertisement
As part of the annual poll, Gallup asked 1,018 American adults to name, without prompting, which man and woman living anywhere in the world they admire most. While polls have shown that Trump is widely unpopular, Republicans overwhelmingly chose the president. Democrats, on the other hand, split their vote among Obama, President-elect Joe Biden, and Dr. Anthony Fauci.
Overall, 18% of Americans named Trump as the most admirable man of 2020, while 15% named Obama. Trump's victory came after he tied with Obama last year.
Gallup explains that Democrats split their vote this year, paving the way for Trump's victory.
Article continues below advertisement
"Forty-eight percent of Republicans name Trump this year, with no other public figure receiving more than 2% of Republicans' votes," the pollster explains. "Obama is the top choice among Democrats, at 32%, but that is down from 41% last year. President-elect Joe Biden (13%) is also commonly named by Democrats. Additionally, Dr. Anthony Fauci, the nation's top infectious disease expert, is named by 5% of Democrats but only 1% of Republicans, further contributing to Democrats' relative dispersion of choices."
The remaining top ten men were Pope Francis, businessman Elon Musk, Vermont Sen. Bernie Sanders, Microsoft co-founder and philanthropist Bill Gates, basketball player LeBron James, and the Dalai Lama, the spiritual leader of Tibetan Buddhists.
Article continues below advertisement
The incumbent president usually has no problem securing the title of most admired person, however President Obama had enjoyed a 12 year streak because of President Trump's unpopularity.
"In the 74 times Gallup has asked the open-ended most admired man question since 1946, the incumbent president has topped the list 60 times," Gallup explains. "Harry Truman (1946-1947 and 1950-1952), Lyndon Johnson (1967-1968), Richard Nixon (1973), Gerald Ford (1974-1975), Jimmy Carter (1980), George W. Bush (2008) and Trump (2017-2018) are the incumbent presidents who did not finish first in past years."
Despite her husband's drop in the rankings, Michelle Obama retained her place as the most admired woman for the third year in a row. This year, 10% of respondents named her as the most admired woman, 6% named Harris, and 4% named current first lady Melania Trump.
Other women in the top ten included Oprah Winfrey, German Chancellor Angela Merkel, Clinton, New York Rep. Alexandria Ocasio-Cortez, Queen Elizabeth II, Supreme Court Justice Amy Coney Barrett and climate change activist Greta Thunberg.