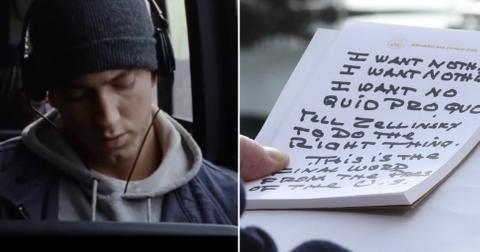 Trump's 'no quid pro quo' sharpie notes have already become a meme
By Mark Pygas

Updated
On Wednesday, Gordon Sondland, the US's ambassador to the EU, testified that he worked with Rudy Giuliani, President Donald Trump's personal lawyer, at the "directions of the president" to secure "a quid pro quo" with Ukraine.
Sondland said that although he never heard from President Donald Trump that he wanted Ukraine to investigate the business dealings of the Biden family, Giuliani's instructions "reflected President Trump's desires and requirements." 
In return for an investigation, Ukrainian President Volodymyr Zelensky would get a visit to the White House. 
"I know that members of this committee have frequently framed these complicated issues in the form of a simple question: Was there a 'quid pro quo?' As I testified previously, with regard to the requested White House call and White House meeting, the answer is yes," Sondland said. 
President Donald Trump talked to reporters outside the White House following the testimony to deny the allegations. 
But while talking to reporters, photographers were able to snap photographs of President Trump's notes. 
"I want nothing. I want nothing," the notes read. "I want no quid pro quo. Tell Zellinksy [Ukranian President Zelensky] to do the right thing. This is the final word from the Pres of the U.S."
The notes come from a phone call between Sondland and Trump, in which President Trump reportedly said: "I want nothing. I want nothing. I want no quid pro quo. Tell Zelensky to do the right thing."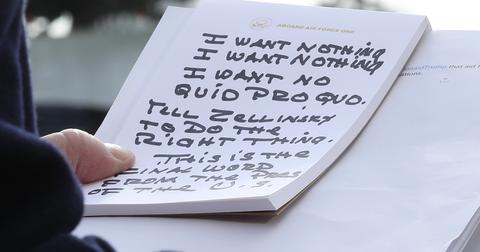 Unsurprisingly, the photograph quickly made the rounds on Twitter. Where it quickly became a meme with Eminem jokes.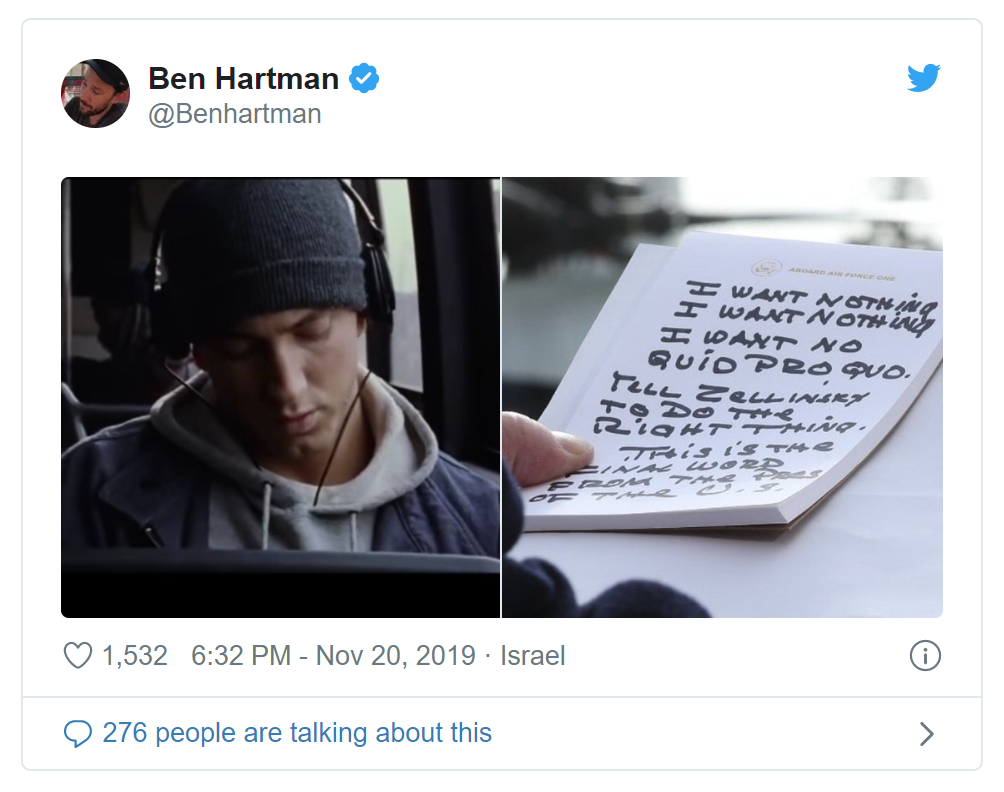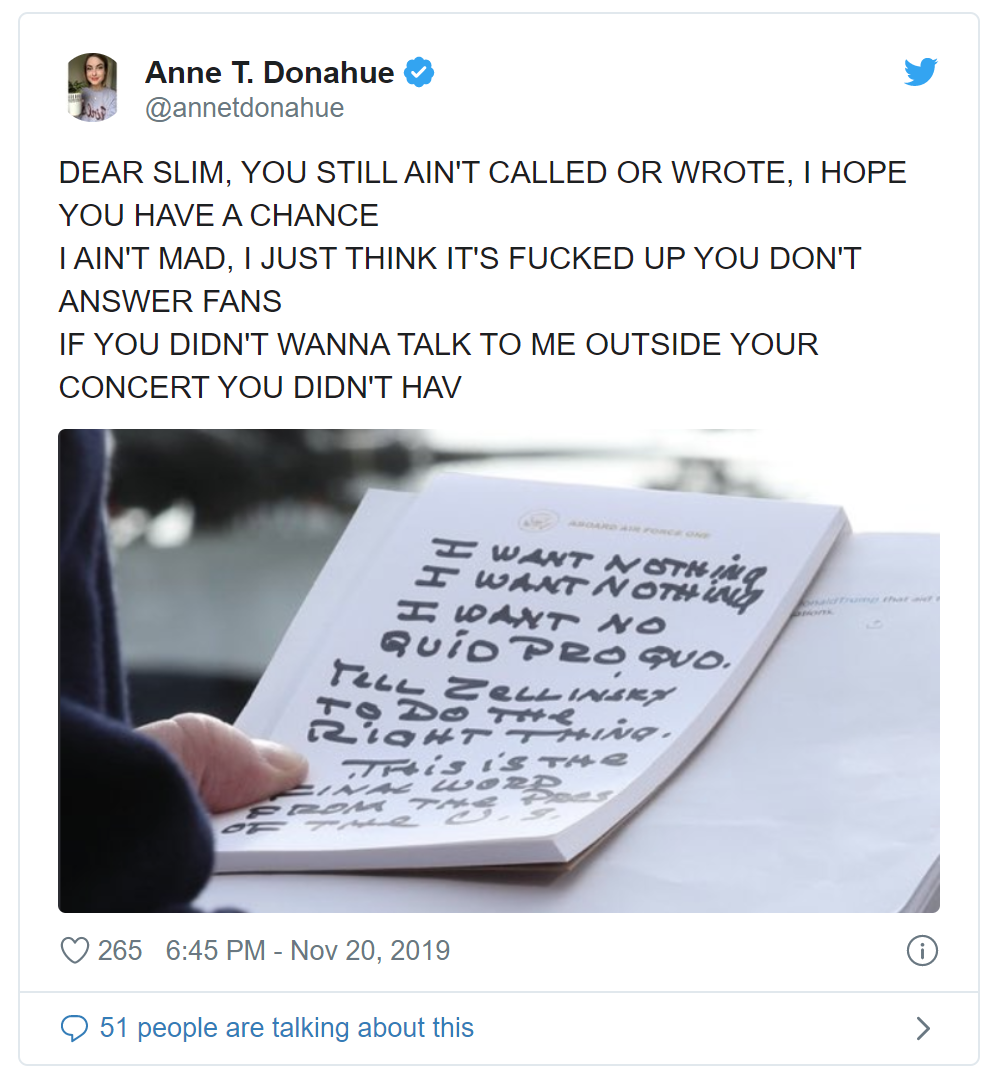 Others made the meme more personal.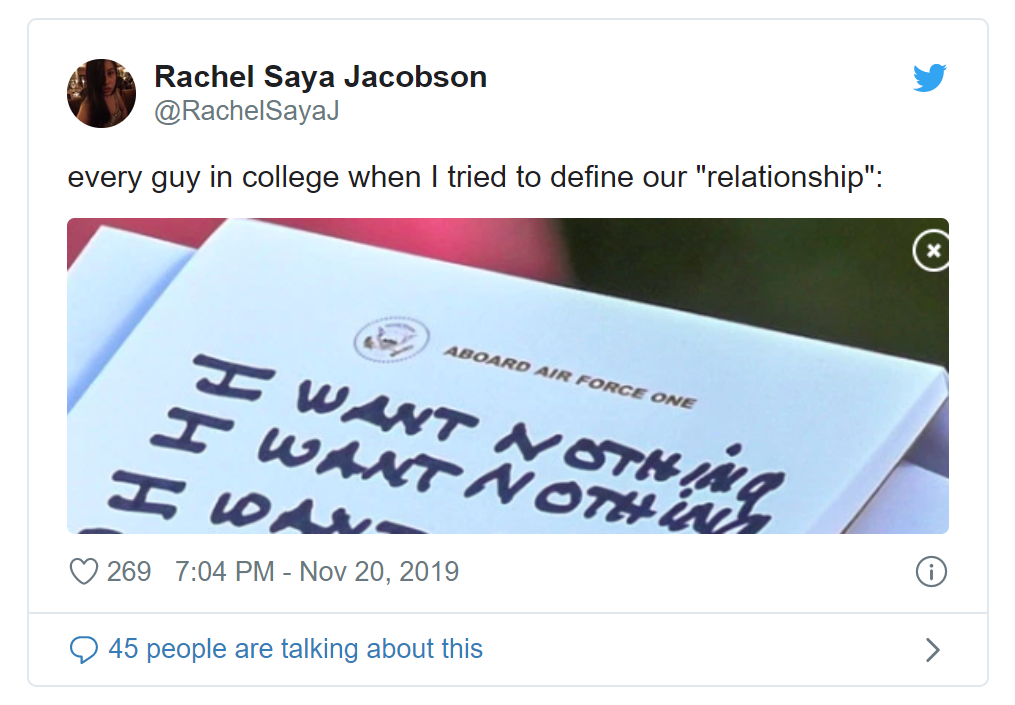 While some Twitter users thought it sounded more like a set list.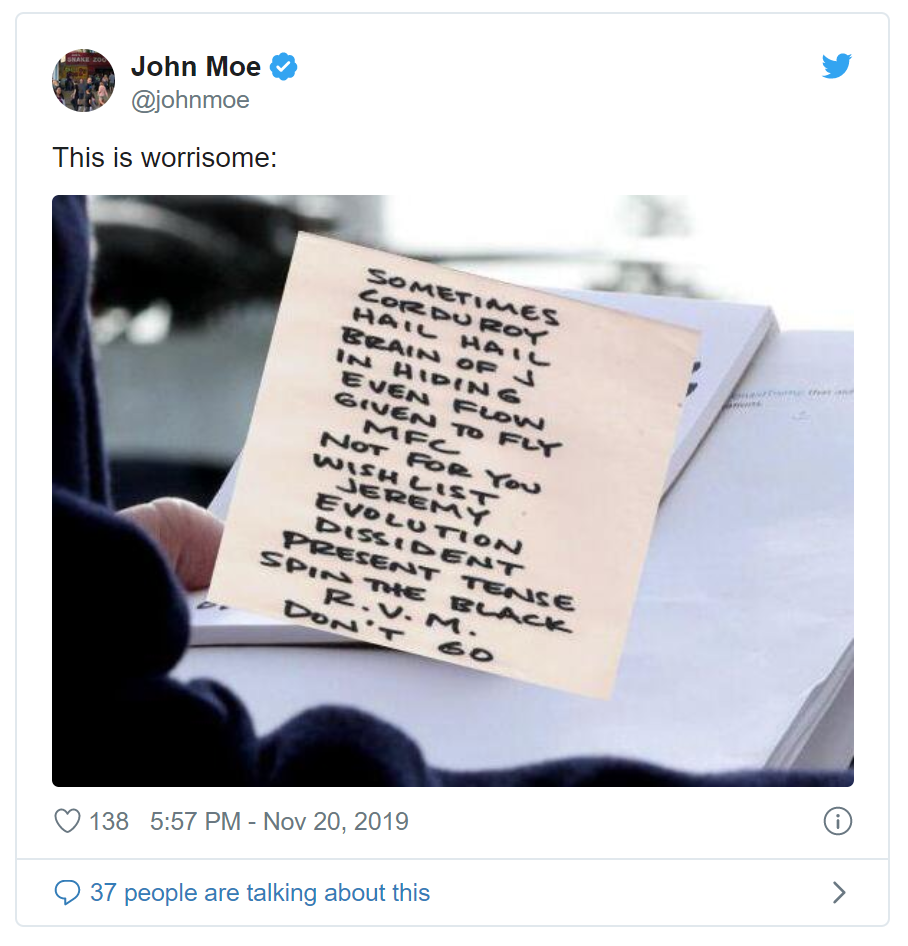 Others made songs out of the notes.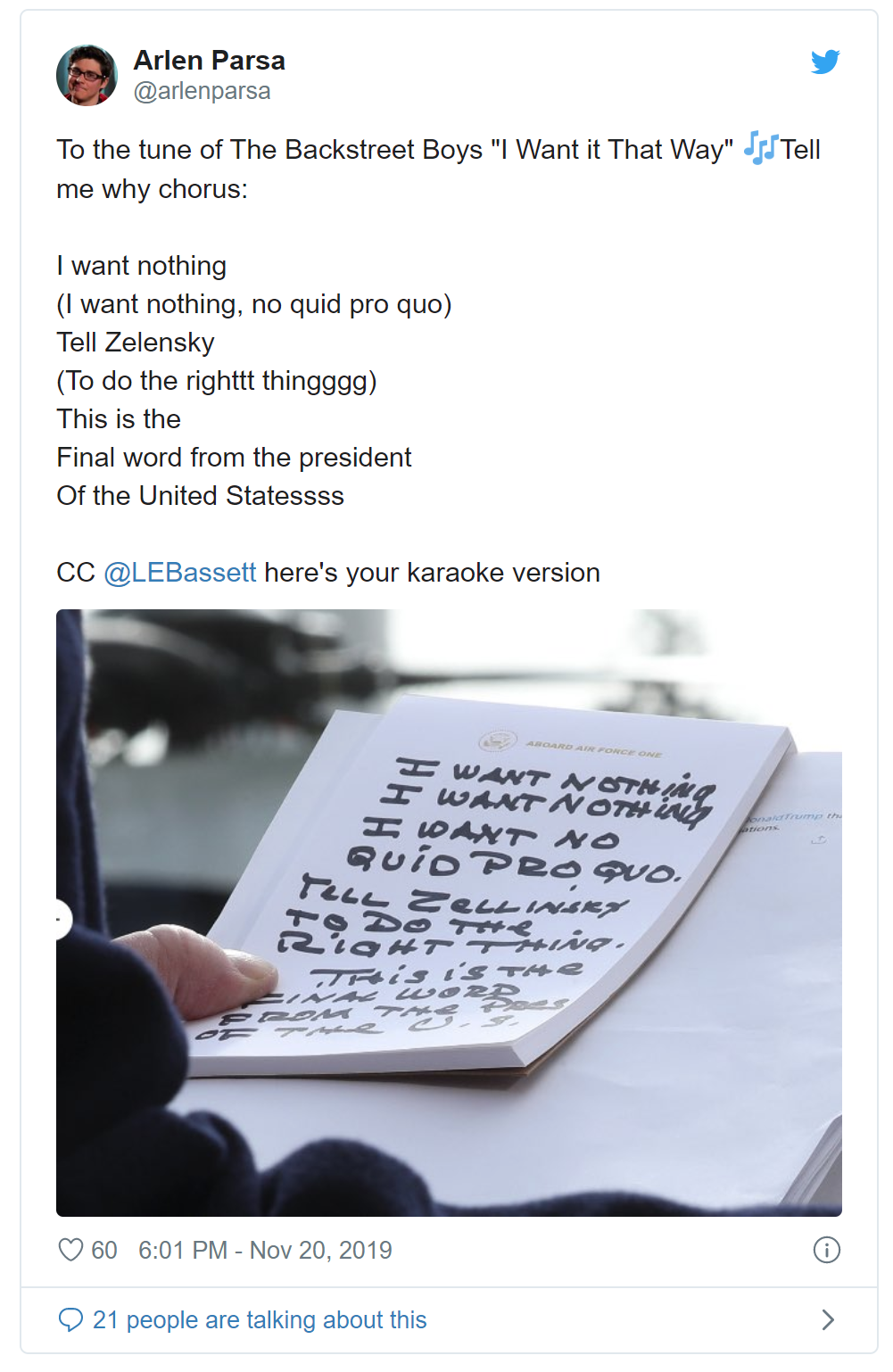 And there were even Snooki references.