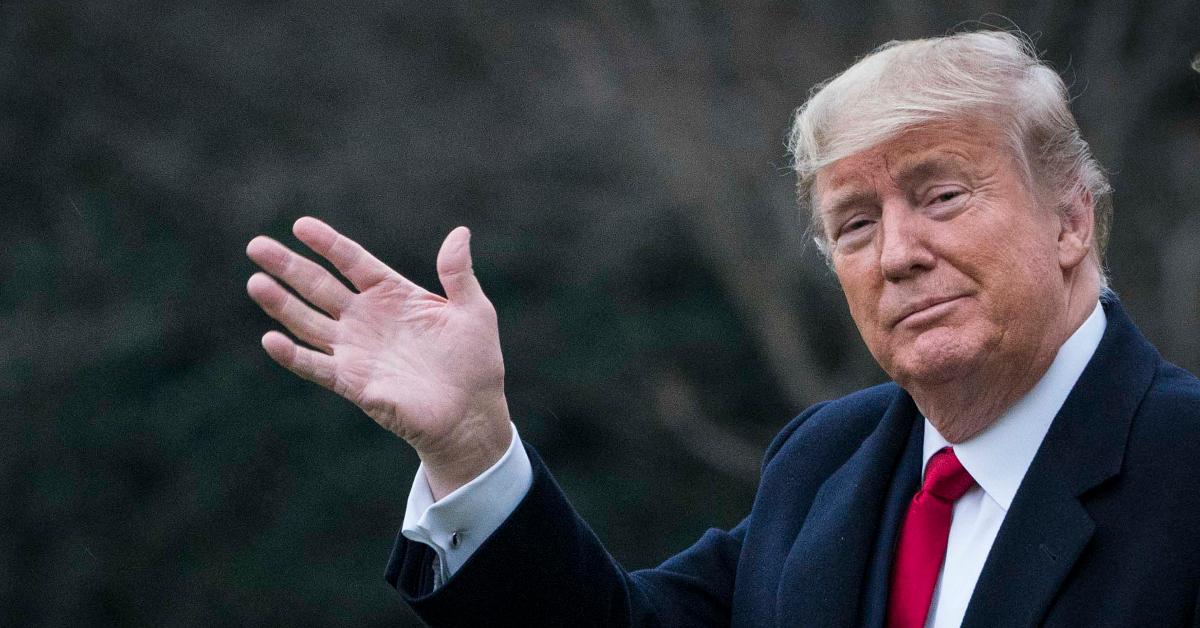 Trump's Mar-a-Lago neighbors are trying to prevent his full-time move there
By Mustafa Gatollari

Dec. 16 2020, Updated 10:40 a.m. ET
It was an election mired in controversy, but the results of the 2020 presidential race are officially in and Joe Biden has been named the Commander-in-Chief, who will be sworn in on January 20, 2021.
Donald Trump's administration challenged the outcome, pointing to possible voter fraud in key swing states, resulting in elector votes which were held in Wisconsin, Pennsylvania, Michigan, Wisconsin, and Georgia.
Article continues below advertisement
When the outcomes were maintained, Joe Biden's command of the electoral college was fairly sizable: he had secured 306 votes to Donald Trump's 232, a final result that Donald Trump maintains occurred due to massive fraud. His comments that the voting system was "rigged" haven't sat well with many people, and, as was a consistent theme throughout his Presidency, resulted in a healthy amount of criticism for the 45th President.
Reports have indicated that Donald Trump plans to move full-time to his Mar-a-Lago resort following his exit from the White House on January 20th. Some neighbors in the area, however, have penned a letter to both the US Secret Service and Palm Beach authorities indicating that the President does not legally have any right to reside on the premises.
Article continues below advertisement
In 1993, Donald Trump had officially turned the Mar-a-Lago resort into a private club from its previous life as a residence. According to the terms of the club's agreement, no single guest can reside at the club for greater than "three non-consecutive seven day periods" in a single year.
The DeMoss' family attorney, indicates that authorities should speak with Donald Trump before coming to Mar-a-Lago in order to avoid an "embarrassing situation."
Article continues below advertisement
Mar-a-Lago has been known as Trump's "Winter White House"; the President has often favorably talked about the property and officially changed his permanent residence from NYC to the Florida club. He has reportedly already commissioned builders to renovate his private apartment on the premises and First Lady Melania Trump is already said to be looking for schools to place Barron near the area.
Article continues below advertisement
"They have looked all over Palm Beach County and neighboring Broward County for just the right place. There are several options, and they will decide soon," a source told People magazine.
It's difficult to imagine that the legal threat will carry any weight, especially because the letter was penned by neighbors of the resort and not actually any members who hold a stake in the club.
Article continues below advertisement
If the rules of said club did become a problem with Donald Trump, since he does own the property, it wouldn't be difficult for him to amend the club's policy and list himself as an on-site employee of the club, if it did come down to that. Generally speaking, it's hard to imagine a state that allows you to sell a private firearm with nothing more than a cocktail napkin and a pen will tell a former President of the United States that he cannot live on a club he owns.
Article continues below advertisement
That hasn't stopped folks from hopping on social media, however, and reveling in the fact that "no one wants" to live near President Trump. Some journalists have called on other members of the media to stop covering Trump after his Presidency so as not to "feed his ego."