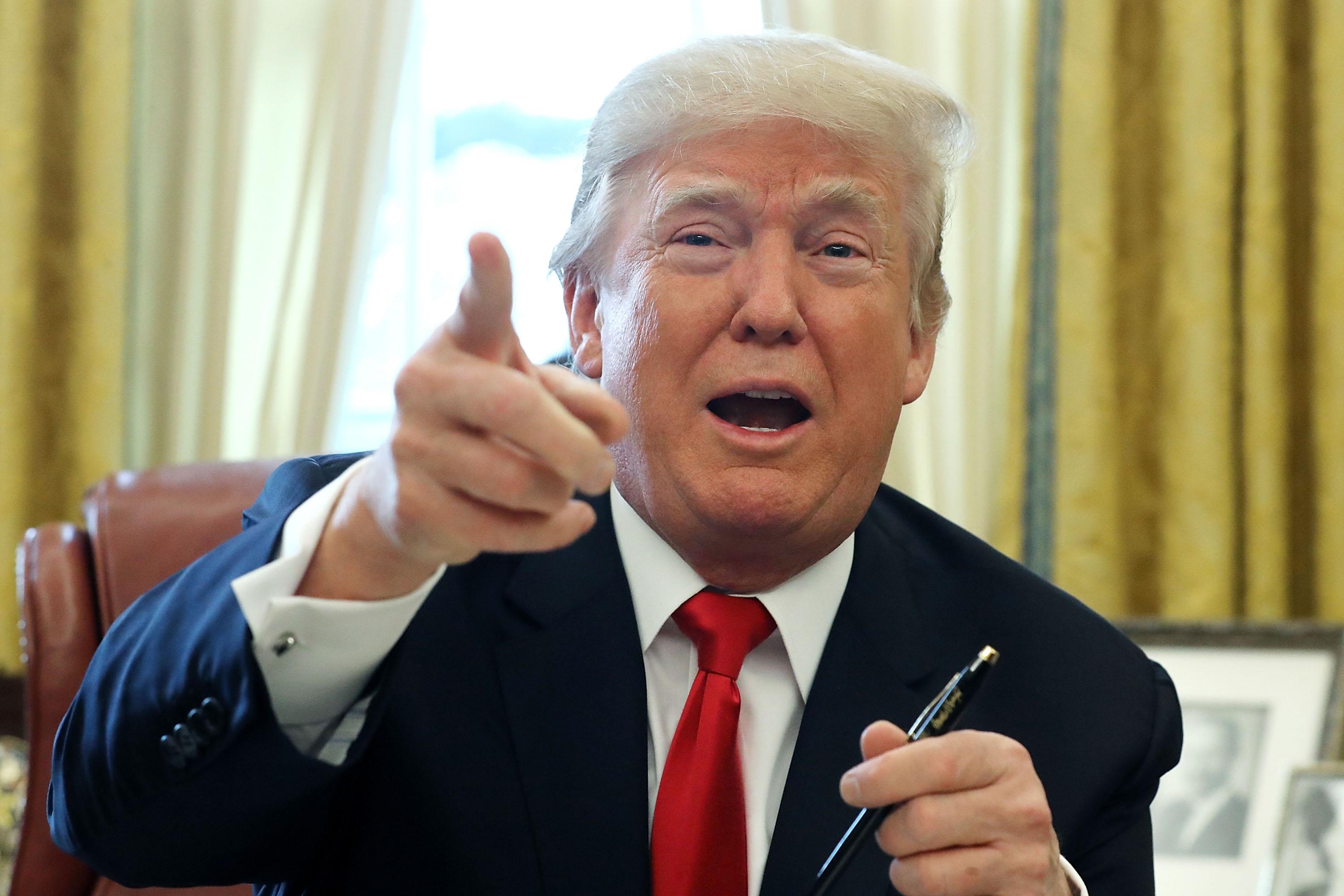 Trump want on a weird rant about dishwashers, showers, and light bulbs that make you 'look orange'
By Mark Pygas

Jan. 15 2020, Updated 11:58 a.m. ET
President Donald Trump has recently been waging a war on weak water pressure. In December, he announced that he plans on repealing regulations for showers and toilets that were introduced in an attempt to conserve water. 
Article continues below advertisement
"People are flushing toilets 10 times, 15 times as opposed to once. They end up using more water," Trump said at the time. He went on to say that the government was looking to end these regulations: "We're looking very strongly at sinks and showers." 
"You go into a new building, a new house or a new home and they have standards and you don't get water," Trump added. "You can't wash your hands practically, there's so little water that comes out of the faucet. And the end result is you leave the faucet on and it takes you so much longer to wash your hands and you end up using the same amount of water." 
Article continues below advertisement
And Trump supporters seem to be eating it up. At a campaign event in Milwaukee, Wisconsin, on Monday evening, President Trump called new dishwashers "worthless," slammed weak showers, and said that energy-efficient light bulbs make you "look orange." 
Article continues below advertisement
At the event, Trump said: "I'm also approving new dishwashers that give you more water so you can actually wash and rinse your dishes without having to do it 10 times — five, six, seven, eight, nine, 10." 
"Anybody have a new dishwasher? I'm sorry for that. I'm sorry for that, it's worthless. They give you so little water. You ever see it? Air comes out. So little water." 
He went on to claim that water-efficient dishwashers force people to wash plates "the old fashioned way." 
Article continues below advertisement
And it didn't end there. Other appliances were put on blast too. 
"Sinks, toilets, and showers — you don't get any water," he said. "You go into a shower —and I have this beautiful head of hair, I need a lot of water. And you go into the shower, right? You turn on the water. Drip. Drip. Drip. I call the guy: 'Is there something wrong with this?' 'No sir, it's just the restrictor."
Article continues below advertisement
"We're getting rid of the restrictors, you're gonna have full shower flow," he concluded.
Light bulbs were in the firing line too, with Trump saying: "The new lightbulb costs you five times as much and it makes you look orange." 
Unsurprisingly, the rant got quite the reaction on social media. "This country is going through an episode of Black Mirror," one user wrote. 
Article continues below advertisement
While another added: "What scares me is how the crowd is eating it up despite there being so many water efficient dishwashers already on the market that clean super well."