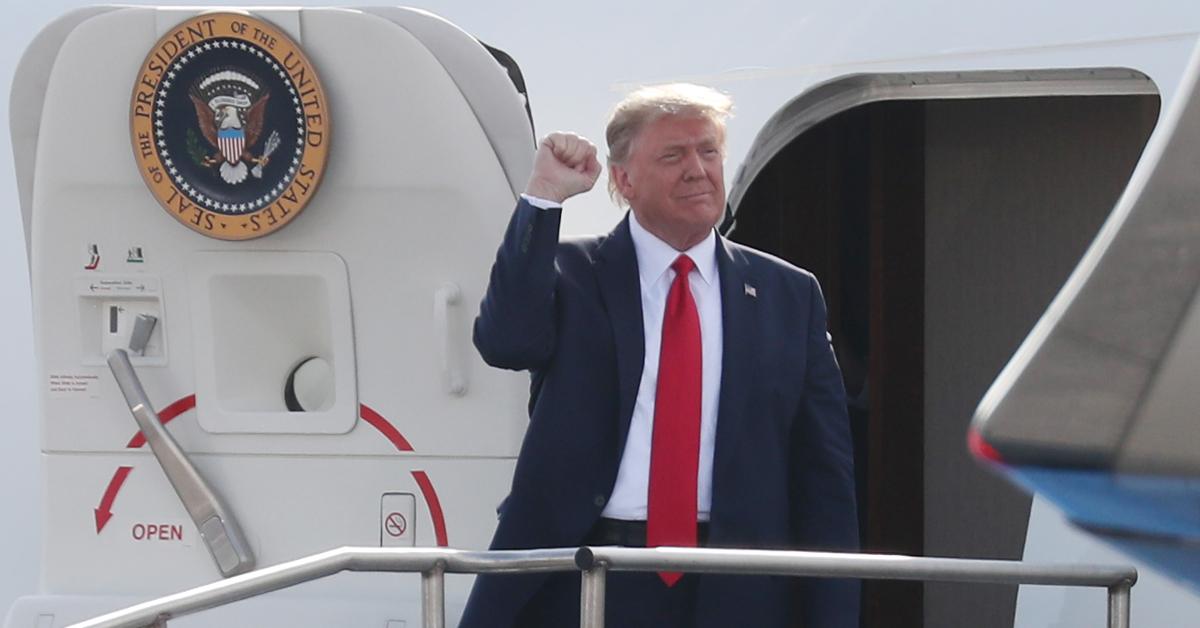 Trump's leaving D.C. a day before inauguration so he can depart "as President"
By Mustafa Gatollari

Jan. 15 2021, Updated 12:26 p.m. ET
While bipartisan Political tension is nothing new, they've especially flared ever since the 2020 election outcomes certified Joe Biden as President-Elect. Trump and various GOP members maintain that the election was "stolen" but failed to produce enough compelling evidence in a court of law that there was any wrongdoing.
The ire ultimately culminated in a rally of Trump supporters protesting the certification of Joe Biden at the Capitol Building in D.C.
Article continues below advertisement
The rally soon devolved into a riot, with throngs of protesters breaking into the Capitol to halt the count of electoral votes that would swear Joe Biden in as President. Every day, there are more and more terrifying stories coming from the riots, like when Officer Michael Fanone delineated how an angry mob circled him and began calling to kill him with his own gun after he was tasered and fell to the ground.
Defense attorneys for rioters are now arguing that they were influenced by President Donald Trump's exhortations to "fight" to keep him in office due to his unwillingness to accept Joe Biden's victory in the election. It's that same unwillingness that is reportedly influencing his decision to not attend Biden's inauguration and to actually leave Washington D.C. prior to January 20, 2021.
Article continues below advertisement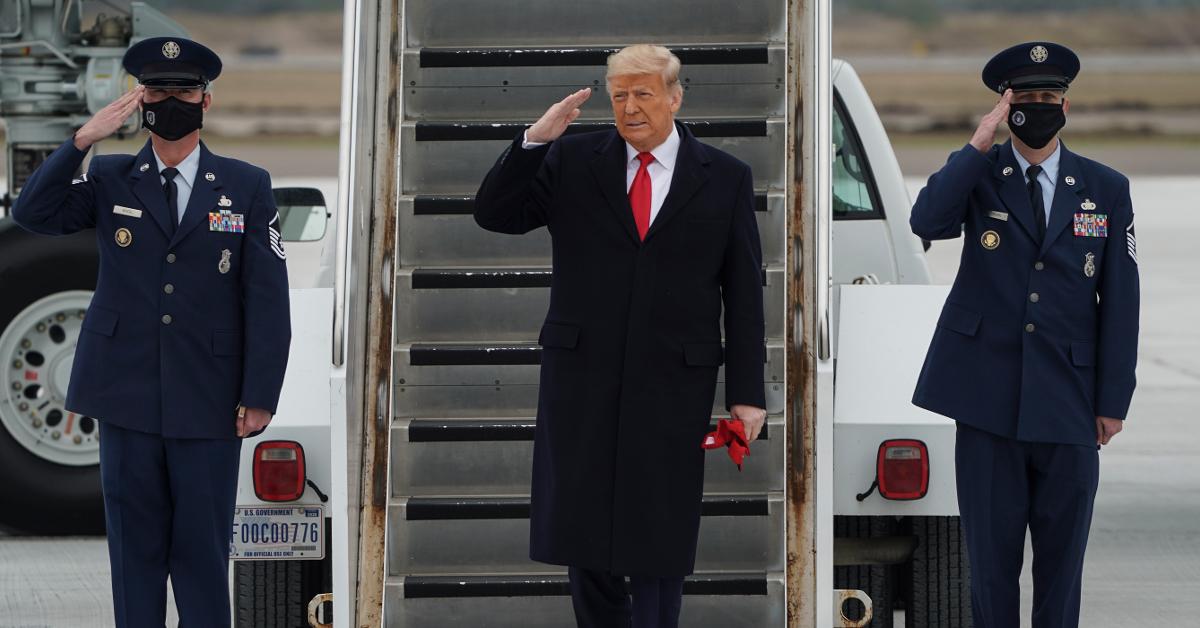 CNN has said that Trump plans to board Air Force One out of the nation's capital on January 19 so that he leaves D.C. still as the President and so that he doesn't have to ask Biden to borrow the plane as an ex-Commander in Chief.
On January 8, 2021, Trump stated that he doesn't plan on attending Joe Biden's inauguration, making him the first President since 1869 to refuse to attend his successor's ceremony.
Article continues below advertisement
As part of his send-off, Trump's administration is also planning on securing a large gathering for his exit and it will be a military-style "send-off." Bloomberg reports that he will be flying to his Mar-A-Lago resort in Florida, but it's also been said his Scotland golf course was another potential destination. However, the nation has said Trump wouldn't be allowed in the country, due to the fact that it's currently enforcing strict COVID-19 lockdown protocols.
Article continues below advertisement
There's also been much discussion surrounding the "mental state" of Donald Trump following the 2020 election results, and many people feel as if the President used both the office of the White House and his Air Force One privileges as "props" for his own self-aggrandizement.
Article continues below advertisement
Others were highlighting the "pettiness" of Donald Trump and encouraging former President Barack Obama to indulge his own petty side himself as a rejoinder to previous comments that Trump previously made.
Article continues below advertisement
People also seem to think that Trump's "pettiness" in not attending the inauguration could also point to signs of something else going on "behind the scenes."
Article continues below advertisement
And then, of course, there were those who also pointed to the "hypocrisy" of the greater deepening political divisions between the DNC and GOP, like the fact that there Republican lawmakers planning to impeach Joe Biden right after his inauguration and that Donald Trump's presidency was packed with "reactionary" firings.