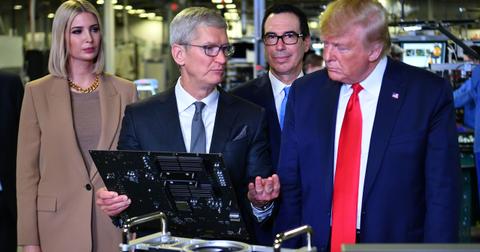 Trump took credit for opening an Apple factory that's been making Mac Pros since 2013
By Mark Pygas

Updated
On Wednesday, President Donald Trump visited a factory in Austin, Texas, owned by a company called Flex that manufactures Mac computers for Apple. The plant has been manufacturing Apple products since 2013, but that didn't seem to stop President Donald Trump from claiming that he opened the plant during his visit. 
"Today I opened a major Apple Manufacturing plant in Texas that will bring high paying jobs back to America," President Trump wrote in a tweet. "Today Nancy Pelosi closed Congress because she doesn't care about American Workers!"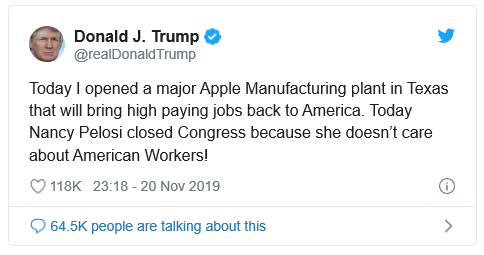 According to AP News, Apple announced in September that the plant would continue to produce the Mac Pro after the Trump administration agreed to waive tariffs on certain computer components from China amid a growing trade war. 
President Trump also incorrectly stated that the plant "will bring high paying jobs back to America." The plant has not expanded its workforce of 500 lower-paid workers. 
He also claimed that Speaker Nancy Pelosi closed Congress on Wednesday. Congress was open on Wednesday and passed legislation supporting Hong Kong protesters.
Apple also plans to begin construction of its new campus in the city. Though President Trump only visited the factory during his trip, making his claim to have opened the factory a pretty odd one. Especially when Apple's CEO Tim Cook has tweeted photos of the factory from when it actually opened.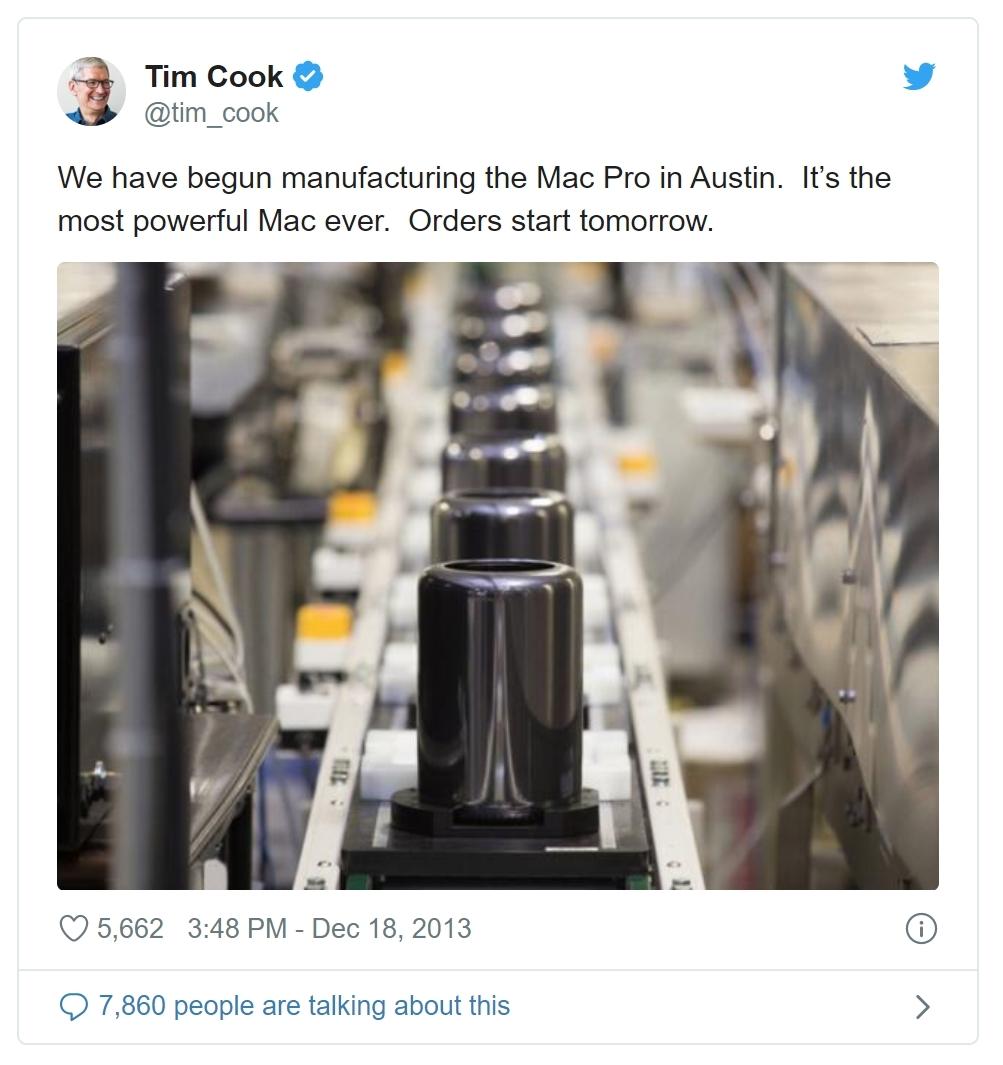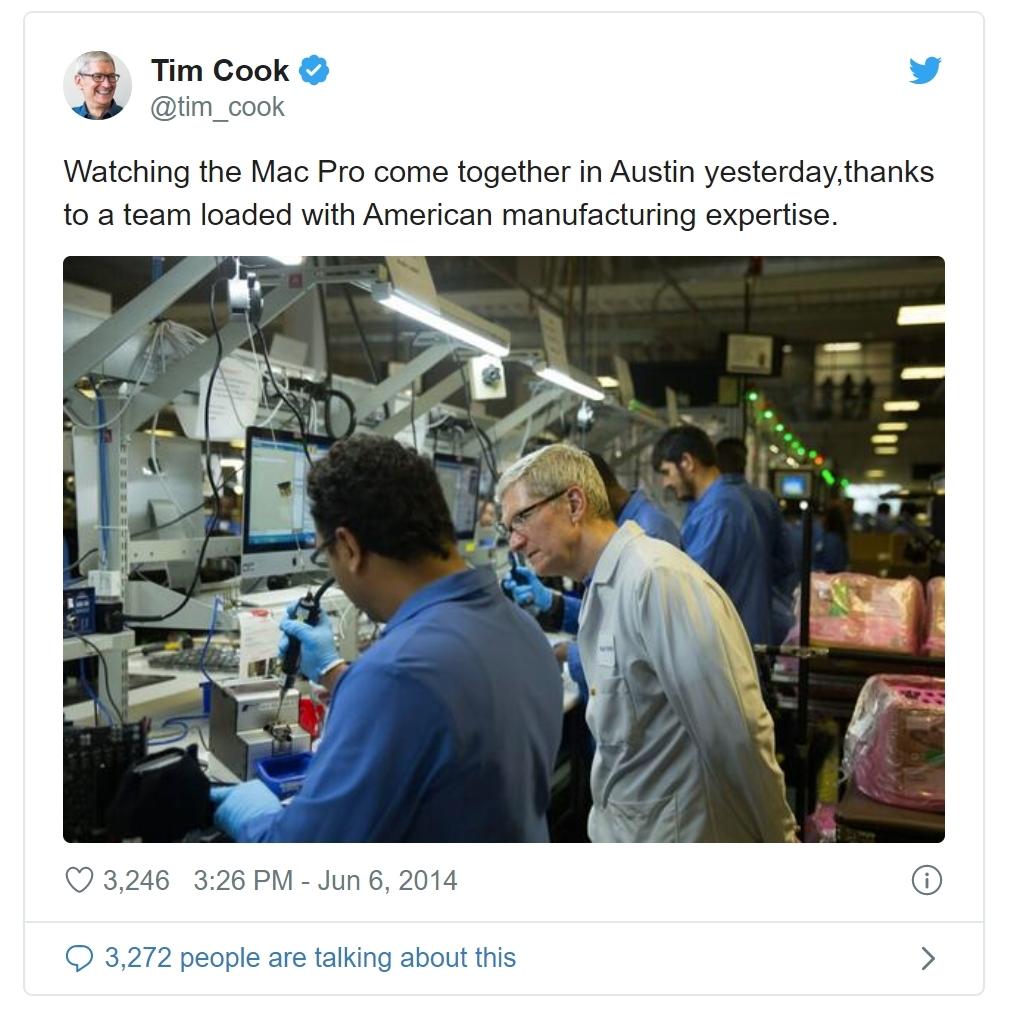 "Apple today announced the start of construction on its new campus in Austin, Texas, as part of its broad expansion in the city," Apple said in a statement. "At a production facility just a short distance away, Apple is preparing to ship the all-new Mac Pro to customers starting in December."
New York Times reporter Jack Nicas live-tweeted the event, and noted that Tim Cook did not correct the president's incorrect statements. 
"President Trump just toured a Texas plant that has been making Apple computers since 2013 and took credit for it, suggesting the plant opened today," Nicas tweeted. "Tim Cook spoke immediately after him and did not correct the record."
President Trump then went on to add: "I said, 'Someday we're going to see Apple building plants in our country, not in China. And that's what's happening." 
For the record, Apple hasn't built any new plants in the United States. 
Tim Cook has maintained a very close relationship with President Trump, despite disagreeing with him on many subjects. Though most experts believe it's all in an effort to secure tariff waivers on Apple products imported from China.