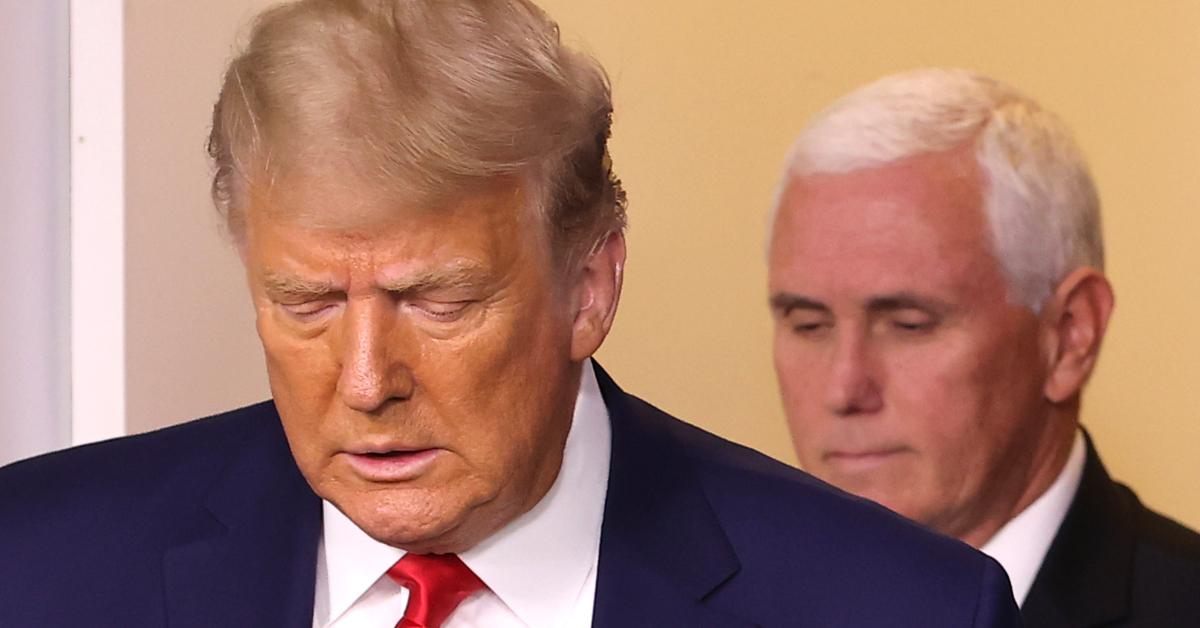 Trump reportedly angry with Mike Pence for not investigating election results
By Mustafa Gatollari

Dec. 22 2020, Updated 5:07 p.m. ET
The results of the 2020 presidential election were hotly contested by Donald Trump and several other members of the GOP. As his legal team presented several instances of what they alleged were significant election fraud to both State and Federal legal bodies, it appears that all of the evidence they had presented was ultimately not deemed compelling enough by the Supreme Court to necessitate a full recount of the election.
Article continues below advertisement
Until now, President Donald Trump hasn't conceded to Joe Biden or admits that the DNC candidate, along with VP Kamala Harris won. There have also been reports that he plans to exit the White House on inauguration day by chartering Air Force One to Florida and holding a press conference at the same time as Joe Biden's own inaugural speech to mount a 2024 run.
Axios has reported that sources close to Trump have indicated he is "turning bitterly on virtually every person around him" who isn't joining in the effort to contest the 2020 election results. It's been said that he criticized Vice President Mike Pence and even referenced an ad by the Lincoln Project, a Super PAC aimed at discrediting Donald Trump.
Article continues below advertisement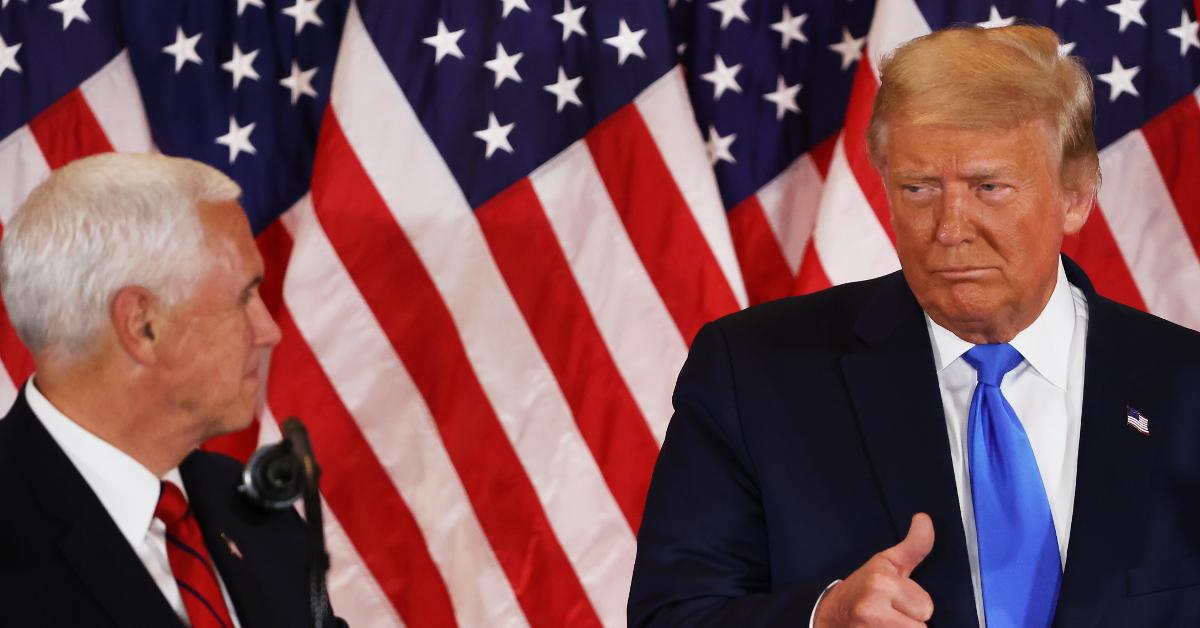 The advertisement states that even Mike Pence is "running" and "backing away" from Donald Trump. It's been said that the President also has choice words for Mitch McConnell, White House Counsel Pat Cipollone, and chief of staff Mark Meadows.
Other prominent White House aides have also stepped away from Trump and are distancing themselves from the President, which reportedly only makes him angrier.
Article continues below advertisement
The Electoral College met on December 14th and have officially named Joe Biden as the President-Elect, who should be inaugurated into the White House on January 20, 2021. There is one more Chambers meeting that will occur on January 6th to finalize the result, which Trump is reportedly attempting to enlist congress members to assist in overturning the result.
Article continues below advertisement
As Vice President and President of the Senate, Mike Pence is expected to certify Biden's selection as President-Elect during the joint-chambers session on the 6th, which will reportedly put a huge strain on his and Trump's relationship. Since election day, Mike Pence hasn't given many interviews or made many public appearances, either.
The Lincoln Project quoted the Axios story, gloating in the reports that their advertisements got under the skin of President Trump. Several other people also took jabs at Trump and applauded Mike Pence for not "blindly" taking sides and upholding court rulings pertaining to the 2020 Election Results, even if it means he won't be Vice President any longer.
Article continues below advertisement
Article continues below advertisement
Reports also indicate that Trump will consider Pence's approval of the election results on January 6th as "the ultimate betrayal." Others have pointed out that the President isn't angry at just these specific individuals, but rather "the nation that fired him." The Angry Staffer Twitter account also states that Trump may be seeking a pardon from Mike Pence, and is increasingly worried that he won't receive one.